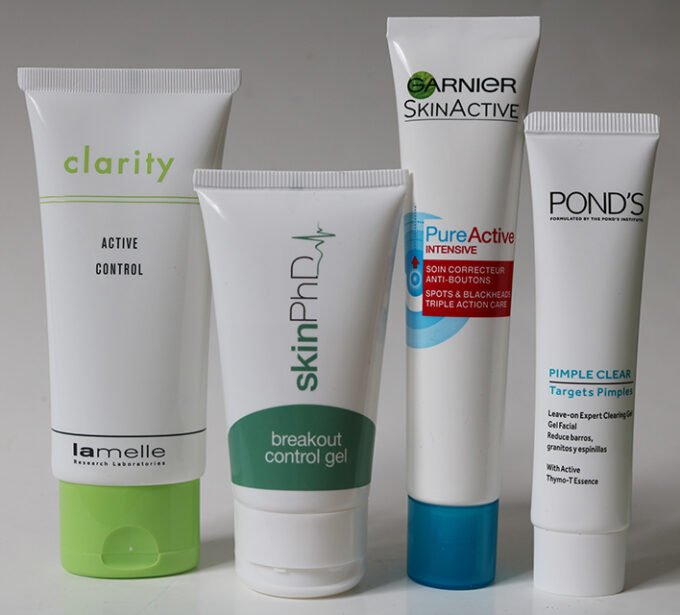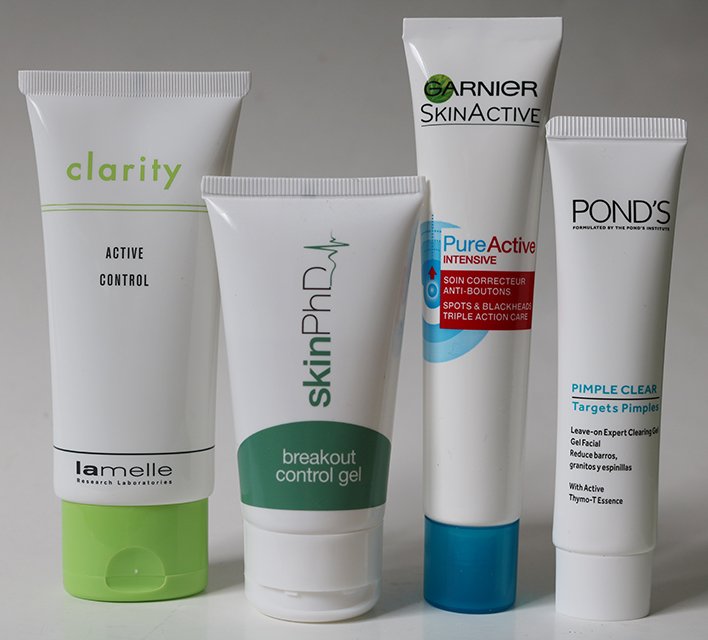 My current top blemish creams/gels:
For the budget conscious we have POND's Pimple Clear which is a leave-on Clearing Gel (R44.95). It contains Active Thymo-T Essences which helps to target pimples at their root cause and prevent further breakouts. In the range they also have a face wash which helps prevent the spread of bacteria and breakouts. The Clearing Gel is a really effective at reducing the size and redness of breakouts but it does dry out the area so only use directly on the spot. POND's recommend using the Clearing Gel in conjunction with their Pimple Clear face wash and I must say using the duo together does help reduce the redness faster.
If you find yourself constantly tackling recurring breakouts then the new Garnier Pure Active Intensive Spots and Blackheads Triple Action Care Moisturiser is the one for you. It provides 24hr hydration and is anti-shine, anti-spots and anti-marks. It's formula contains Blueberry extract which is a hydrating antioxidant, anti-bacterial properties thanks to the 2% Salicylic acid and also micro-exfoliating LHA. Designed for Oily/Spot-prone skin this lightweight cream is non-greasy and purifies and mattifies. *Available in Clicks stores soon
Skin PhD Breakout Control Gel (R290.00 for 50ml) is a potent oil-free dermatological preparation. It's formulated with a scientifically advanced complex of Sebcic acid, 10-hydroxydecanoic acid and 10-decanol to effectively fight blemishes associated with oily skin. This formula works incredibly well to clear up blemishes and reduce breakouts but I've also found that it does wonders for the sebaceous filaments on my T-Zone. Sebaceous filaments are often mistaken for blackheads or enlarged pores but are actually quite normal for those with oily skin and are simply an over production of sebum. They tend to be visible on the nose area and unlike blackheads they cannot simply be removed but need to be dealt with on a daily basis by controlling the amount of oil produced. This gel works incredibly well and the best part is that it is not irritating or drying to the skin. All too often one uses a cream/gel that dries out the area too much and your body overcompensates by producing even more oil and that is how one lands up with sebaceous filaments. I LOVE this gel and will always keep a tube in my bathroom cabinet from now on.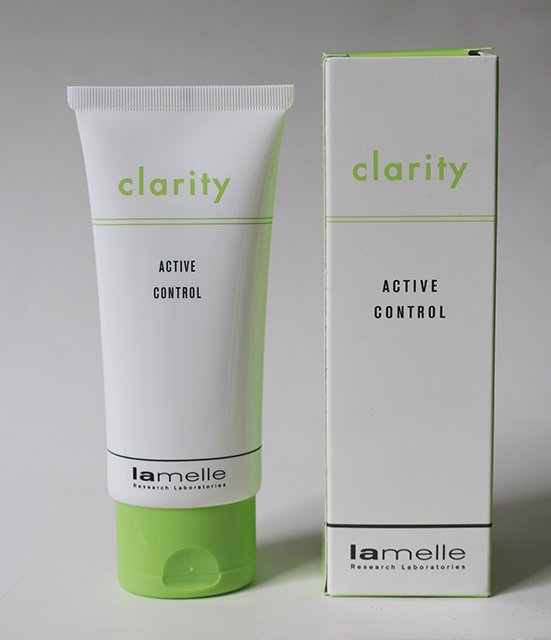 For areas that you know are problem areas the Lamelle Clarity Active Control Gel (R290) is the answer. The formula contains ingredients that can be as effective as topical medicine in addressing the severity of problematic skin. 
Aa well as a combination of Growth Factors that have been added to this super serum to ensure accelerated healing of skin lesions whilst a combination
of hydrating ingredients support your skin's barrier function and moisturisation. I use it primarily on my chin area and have found that it works quickly and effectively to help with the overproduction of oil in the skin (sebum) under the influence of hormones. It also reduces inflammation and discomfort which I often experience with my "PMS pimples". I'm very impressed with this product and will explore and invest in more products in the Lamelle Clarity range after using this gel.