Weltevrede was a definite highlight of our trip and we were able to explore the estate some more but first it was time to line our stomachs with a hearty breakfast and of course some bubbly! A special thanks as they put together a scrumptious vegetarian breakfast for myself and Mira.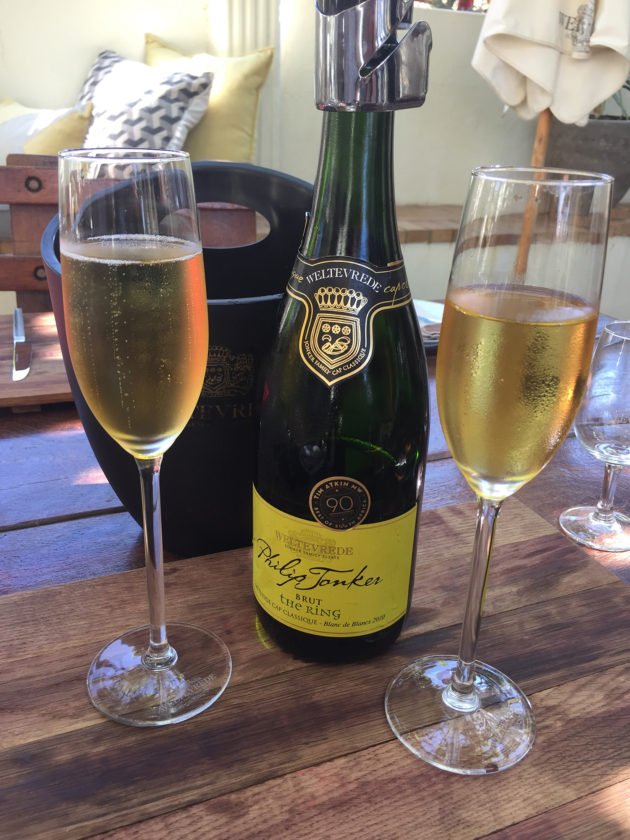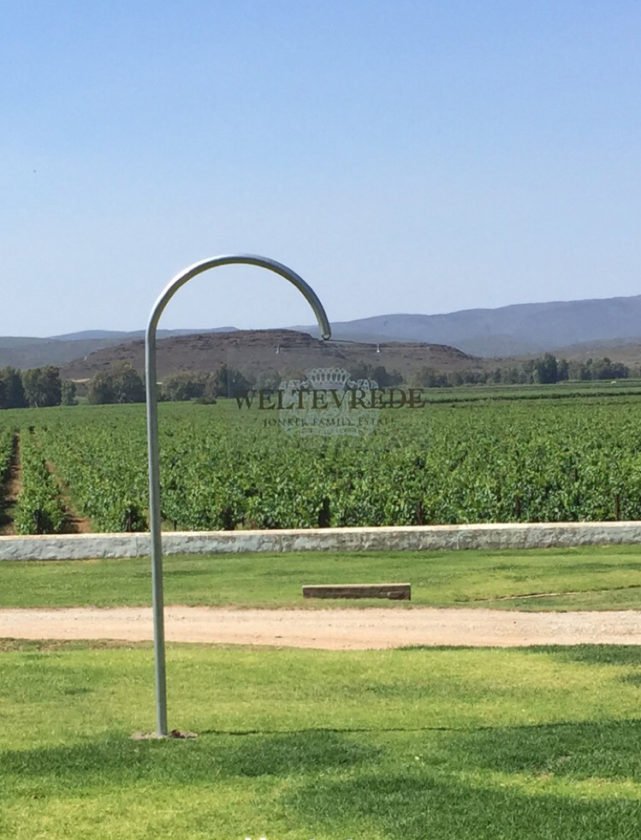 After a refreshing glass of chardonnay we were then escorted down into the wine cellar for the rest of our tasting. It's quite eery but so beautiful with the walls lined with resting bottles of MCC and only candlelight to guide the way.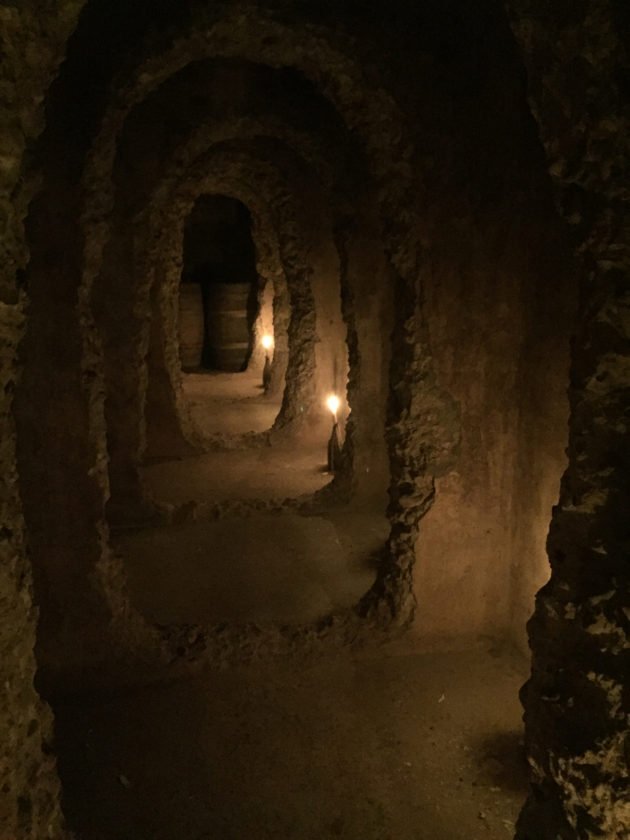 Tasting the wines in this type of setting is an interesting sensory experience, as all of your focus goes to the nose and taste of the wine. The very entertaining marketing manager Steyn Fullard regaled us with many stories about the inspiring wine-maker, owner and cellar master Philip Jonker. Whom after hearing some of stories I'd love to meet, this man has serious vision and determination. The wines were all superb too.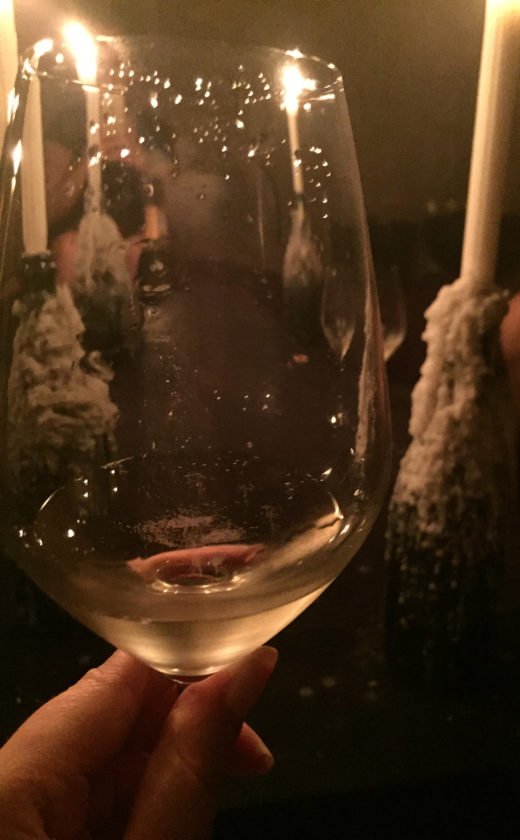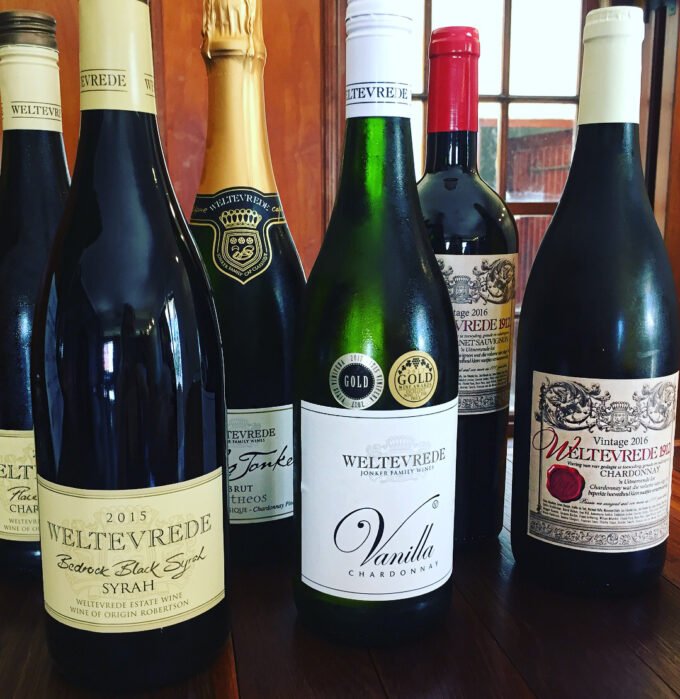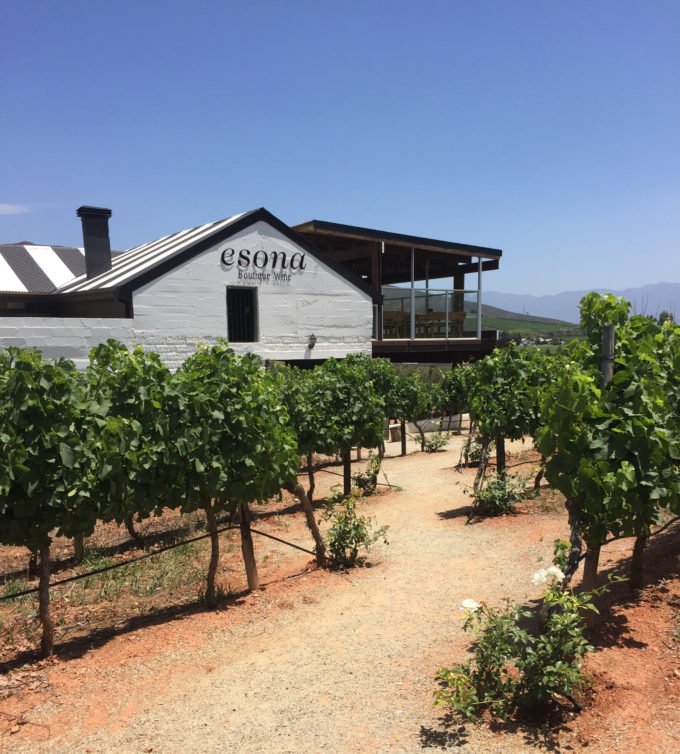 We then all joyfully set off to our next stop for the day Esona. Esona really surprised me as I expected it to be more of a quaint boutique style wine tasting venue but it actually has so much to offer and the fun, happy energy reverberates through each level of the building.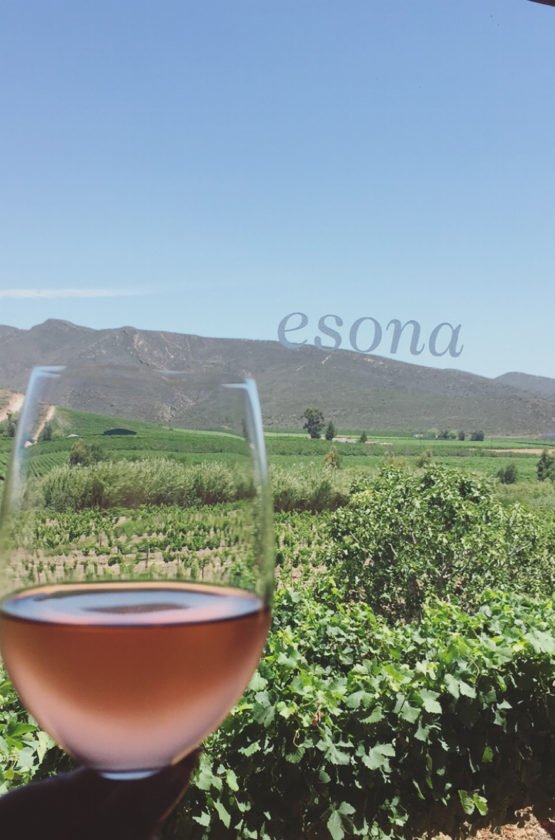 We all enjoyed a delightful wine and chocolate pairing. This unique wine tasting experience is done in the candlelit 'kuip'.
We were able to compare single vineyard limited release wines in ordinary wine glasses (jokers) to grape specific crystal glasses (RIEDEL). The pairing consisted of wine and fruit preserves and chocolate, and with each tasted a different song was played that represented the essence of the wine we were tasting.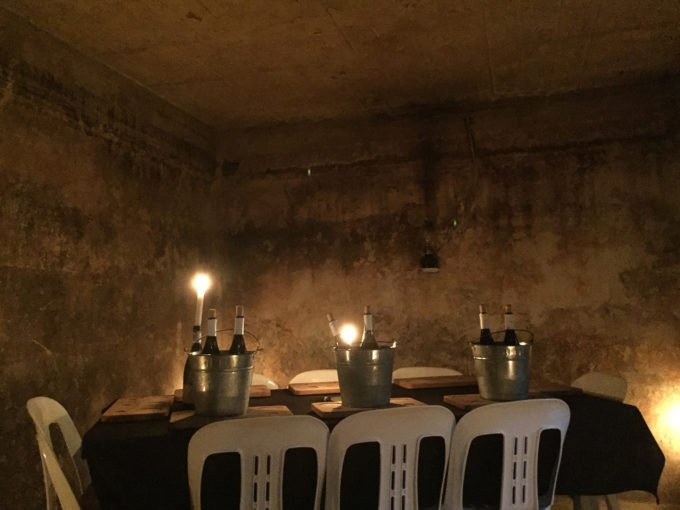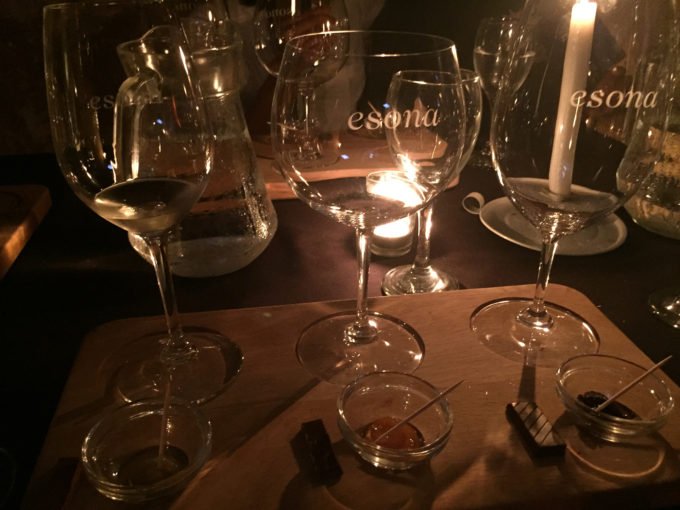 The Shiraz was a firm favourite and we were escorted to the seating area at the top to tuck into a delicious platter and indulge in some more wine!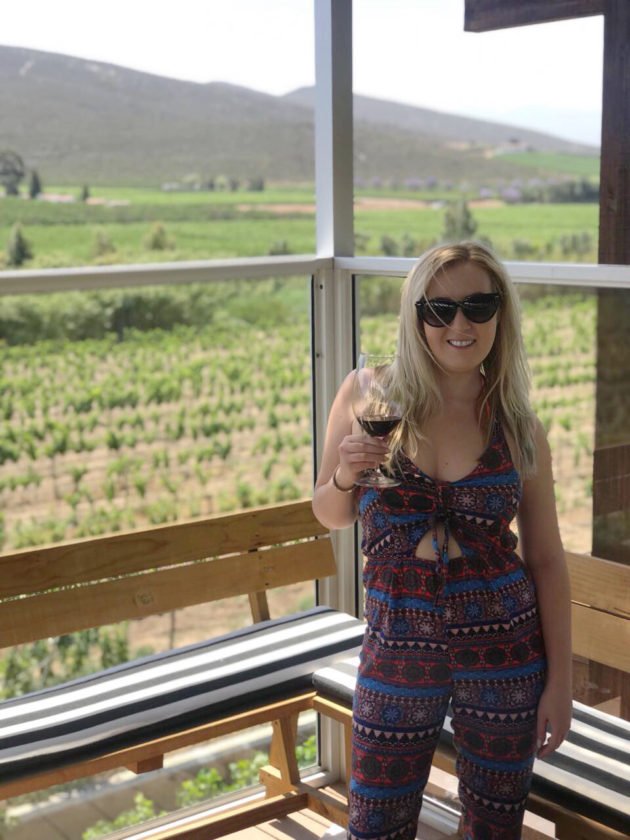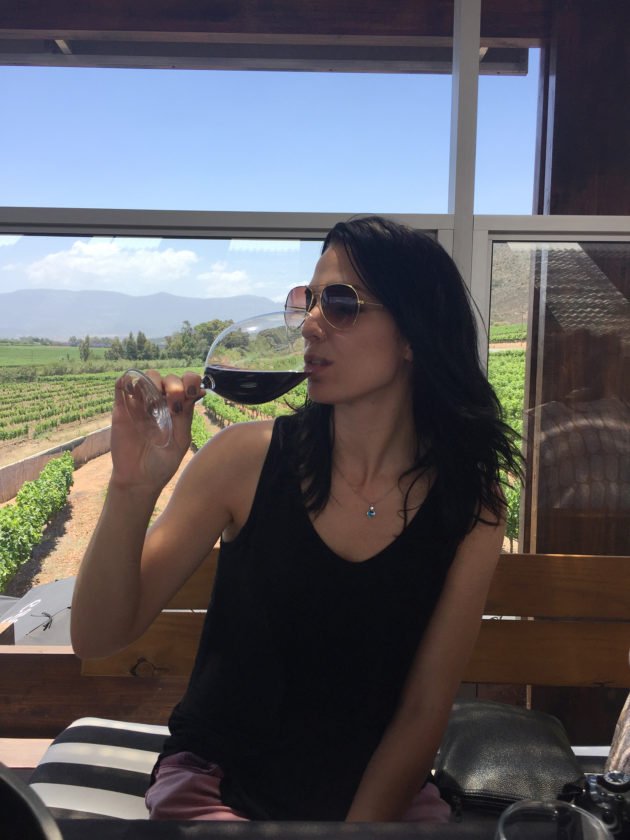 Thea Beckman from Southern Vines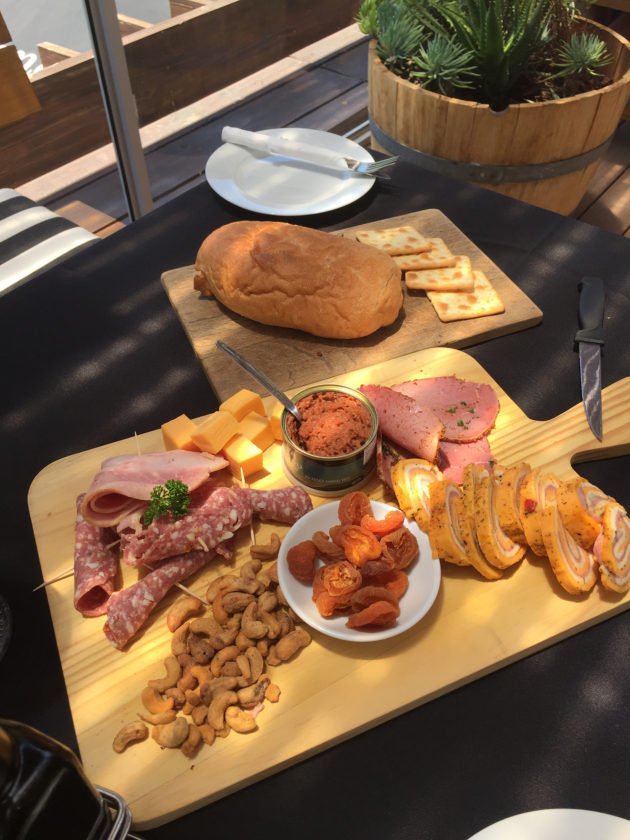 On our way out we were kindly gifted with a bottle of Esona's Frankly My Dear Pinot Noir Blanc de Noir with our name on it. Such a thoughtful and fun gift idea.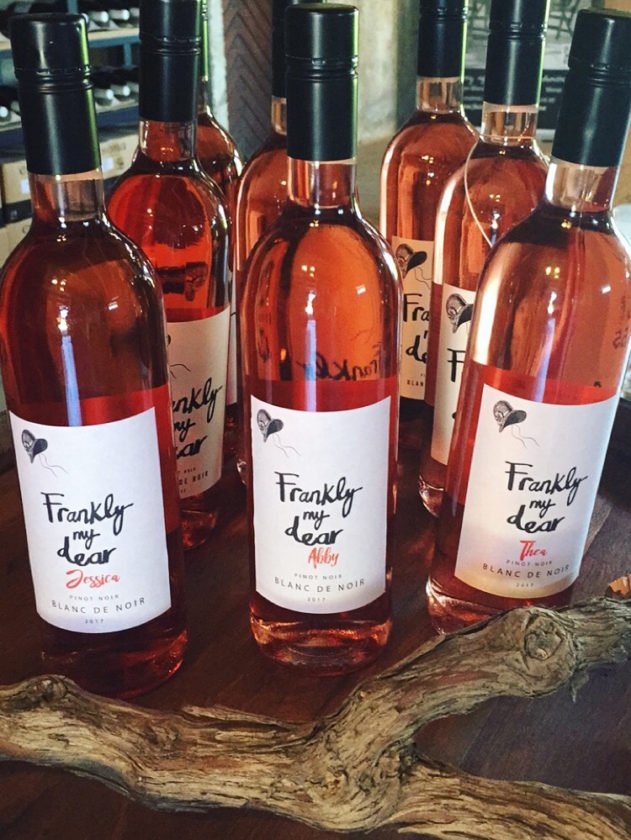 Part 3 will be up soon!