ALL of the below Sunscreens are SPF 50 because I prefer a higher SPF as I tend to not reapply my facial sunscreen throughout the day unless I'm out in the sun, like on the beach etc. For day-to-day activities SPF 25 is sufficient but in South Africa we have higher UVB rays than Europe and America. Which means the important thing to look for is broad-spectrum, meaning UVA and UVB protection, and I just like an SPF 50 so here are some great ones for all price ranges and skin types.
La Roche-Posay Anti-Shine Anthelios XL SPF 50 (R269) is superb for sensitive skin types and those with oily skin. Also, it is a beautiful tinted dry touch gel-cream. I use La Roche-Posay Tinted sunscreens whenever I hit the beach or at a pool party because I want my skin to be protected but also don't want to wear makeup. So this plus a waterproof mascara and one looks natural but groomed.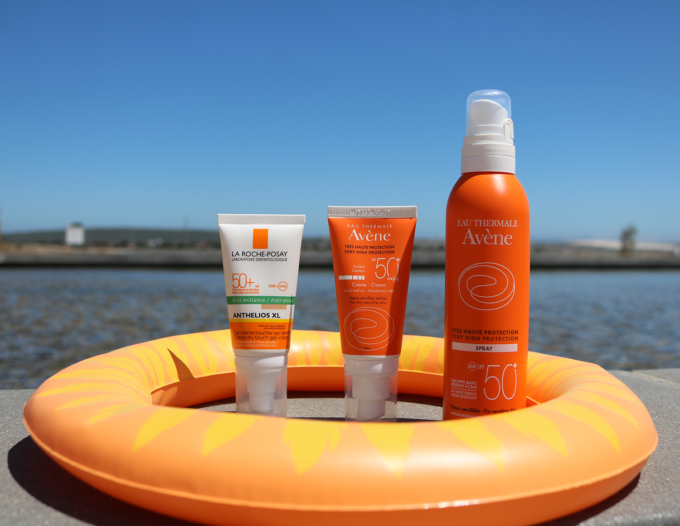 Avene Very High Protection Spray SPF 50 (R240) is awesome because I am rather lazy when it comes to re-applying creams and a spray just makes everything so much easier. Also, it works well on the face and on the body too.
I am actually allergic to Heliocare liquid products for some reason. I break out in 100s of milia all over my face which lasts for over a week. So I was hesitant to try this new powder formula but surprisingly it didn't give me any issues. Heliocare 360 Cushion Compact (R520) seems to apply with ease and not feel heavy or greasy. I selected Pearl and what a beautiful shade. It's lightweight and feels amazing on one's skin.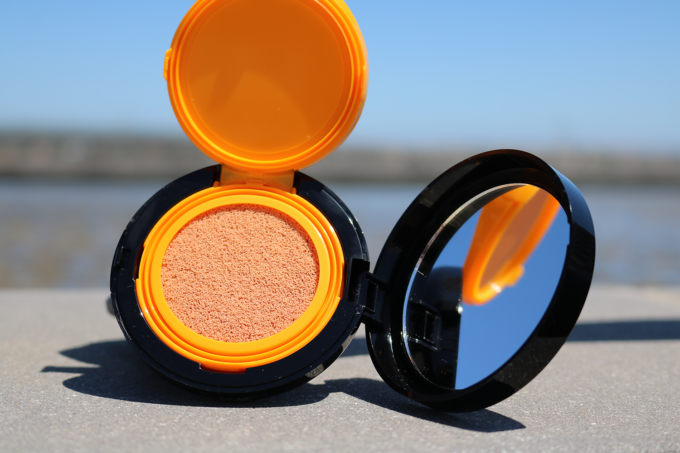 Nimue Sun-C SPF 50 (R550) is one of my favourites, Nimue is a great skincare range and they don't let one down with their SPF's. It is my go-to after having an acid peel or using a high strength Retinol product the night before.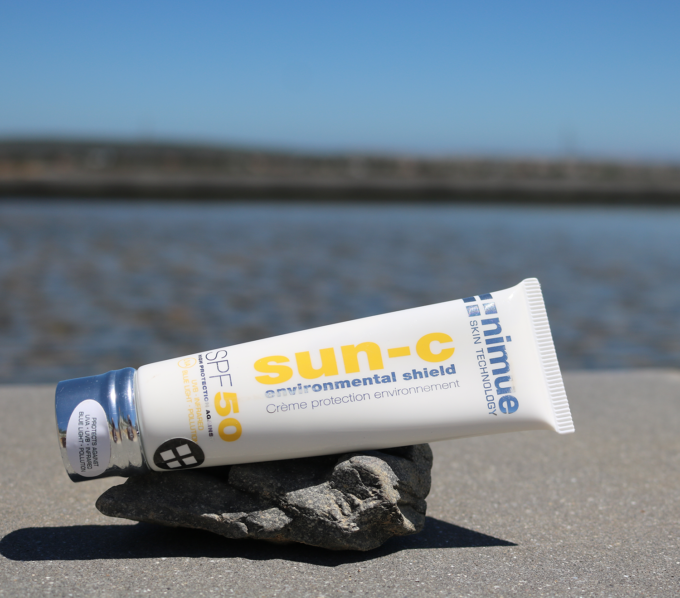 Avene SPF50+ Fragrance-Free (R240) is a beautifully lightweight sunscreen which is ideal for normal/combination skin types. It's new from Avene and an excellent addition to the range.
I am almost certain that I have mentioned this product on here before but it is really good. Elizabeth Arden's Eight Hour Cream Sun Defense For Face SPF50 (R330) is incredibly well priced for the brand and quality. It is super lightweight and oil-free, which to me is important for me.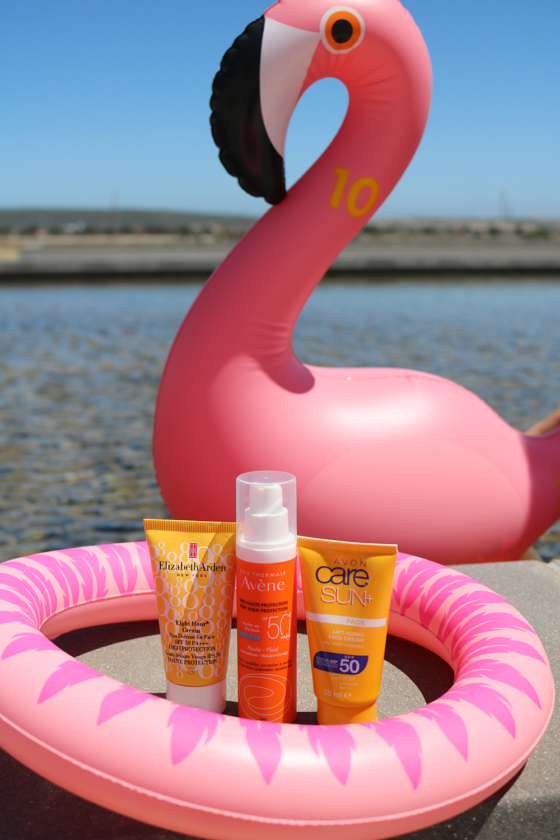 Avon Care Sun + is for the face and is also an "anti-aging" face cream because we all know burning or tanning even is aging. I like that it is broad-spectrum and an SPF 50. At R130 it is well-priced.