Let us just start by saying that using a sunscreen is imperative, every single day! No matter what the weather is doing or if you are simply "just driving". Sun damage is real and skin cancer is very real. SA has one of the highest monitored ultraviolet (UV) levels in the world, resulting in one of the highest skin cancer rates globally. Also, no matter whether you are fair or have dark skin tone you still need to use an SPF. Another important thing to note is that well some beauty products contain an SPF of usually around 15. SPF 15 is enough to protect you from 93% of UVB rays whereas an SPF protects you from 98% of UVB rays. So it's better than nothing but still not enough because an SPF only protects you from UVB rays NOT UVA rays!
So what's the difference? UVB rays are the ones that "burn" and UVA rays cause skin damage or "ageing". So it is always best to look out for a UVA/UVB sunscreen also know as a full-spectrum or broad-spectrum sunscreen, especially for the face.
Now that my lecture is over let's break down a couple SPF's I use and why they are good:
FACE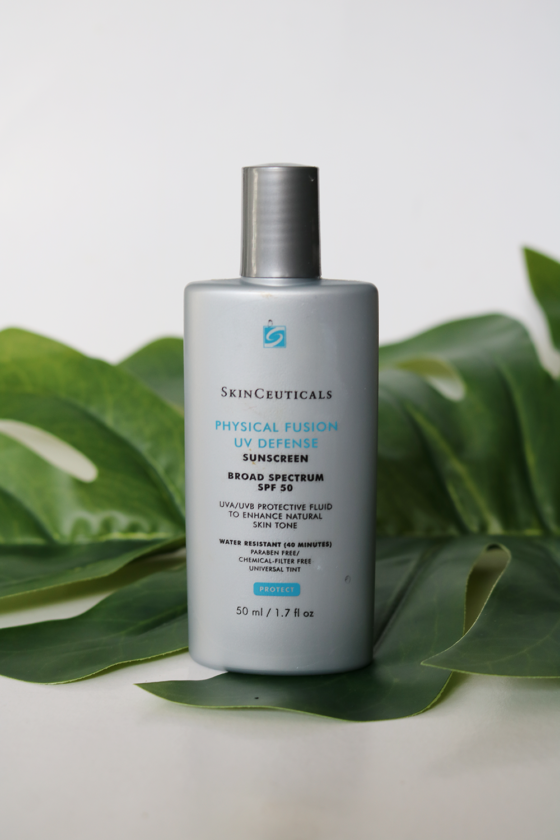 I honestly cannot express my love for Skinceuticals Physical Fusion UV Defense Sunscreen (R645) which is a broad spectrum SPF 50. It is completely paraben-free, chemical-filter free and has a natural tint that works on all skin tones. I often just apply moisturiser and just this and feel confident with how my skin looks. It's a dream to apply under a foundation too with no pilling or flaking. Also as a broad spectrum sunscreen, I know my face is well-protected.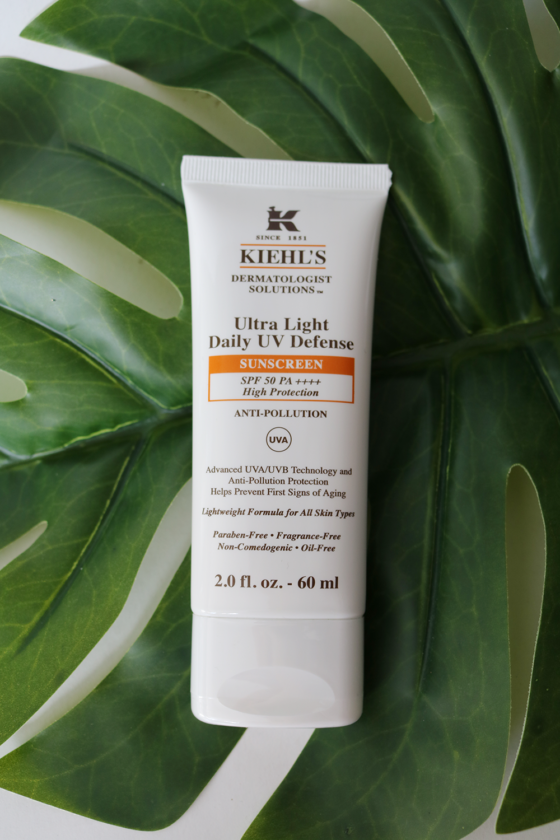 Another excellent, lightweight broad-spectrum sunscreen for the face is the Ultra Light Daily UV Defense SPF50 (R595). It is a new & improved formula with extended protection against long UVA rays. The newly-added Rosa Gallica to soothe and calm skin. Oil-free, fragrance-free, colourant-free, non-comedogenic. It easily melts into the skin and doesn't leave one feeling greasy or shiny at all.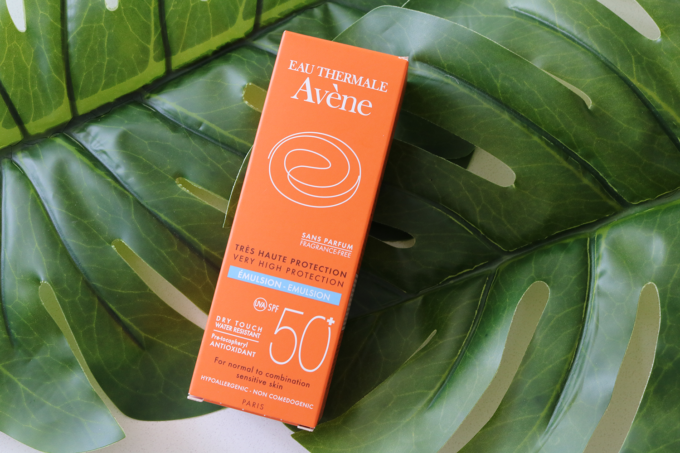 The above two are more my everyday sunscreen but if I'm venturing out to the beach or a pool setting then I reach for the Avène SPF50 Emulsion (R240) is a fragrance-free tinted cream with a very high sun protection factor of 50. The special formula leaves no white streaks and is rich in anti-oxidants that nourish skin. It is also water-resistant. My only qualm is that it doesn't apply well under foundation but thanks to the tint no one will know, also who wants to wear foundation to the beach!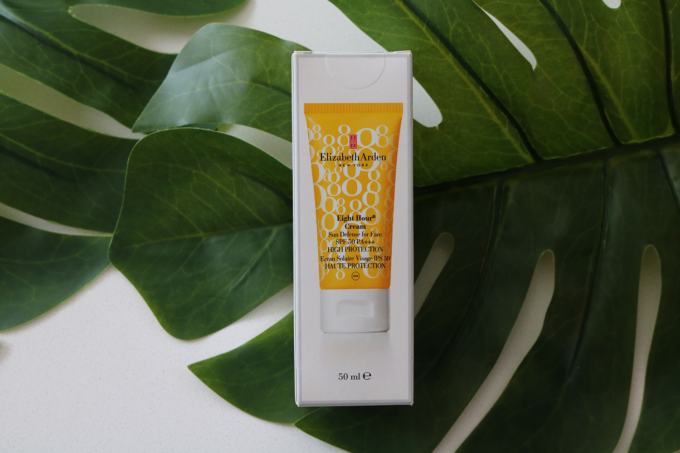 If you have sensitive skin then you will love Eight Hour® Cream Sun Defense for Face SPF 50 Sunscreen High Protection PA+++ (R330) which is quite a mouthful but is extremely hydrating and soothing, as well as protective. The lightweight, oil-free lotion helps protect your skin from sun exposure while hydrating for up to 8 hours. The powerful SPF 50 helps shield skin from harmful UVA/UVB rays that can cause sunburn, surface skin cell damage and premature signs of ageing.
BODY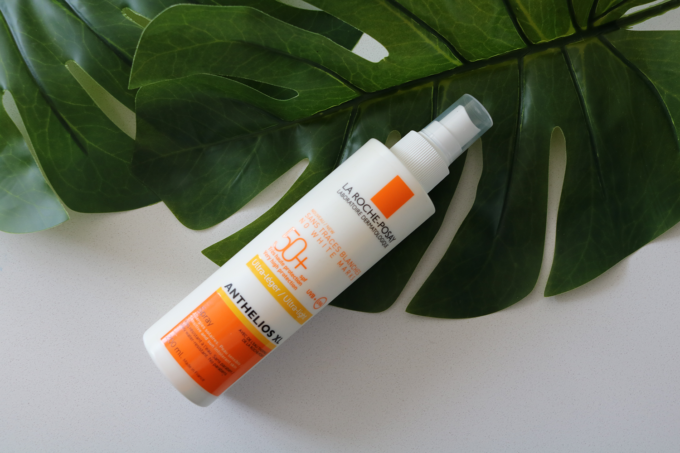 This one can be used on the body and the face but I simply use it on my body. La Roche-Posay Anthelios XL SPF 50+ spray (R295) is a very high, broad, photostable UVA/UVB protection.
Optimal SPF 50+ protection reinforced against UVA rays (stricter than the European recommendation on suncare products) thanks to patented filtering system Mexoplex® combined with La Roche-Posay Thermal Spring Water, which is soothing and an antioxidant. It's extremely water-resistant and is also fragrance-free, paraben-free and non-comedogenic.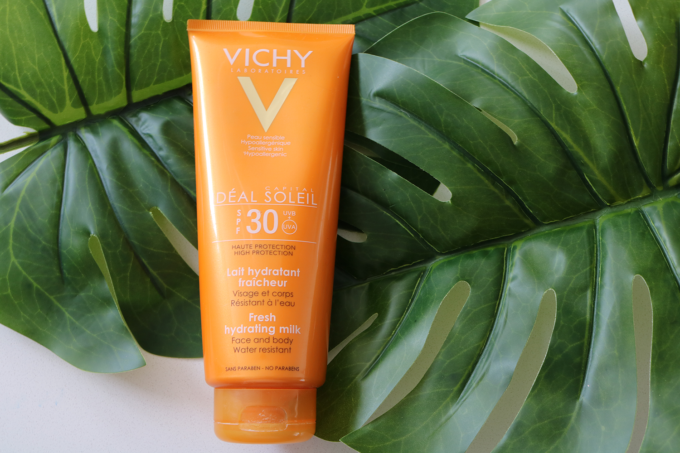 For everyday use on my body, well in winter mostly only my arms and hands I use VICHY Capital Soleil SPF30 Hydrating Skin Milk (R405). It is suitable to use on the face too but I like the texture on my body more. It provides the face and body with superb protection against the damaging effects of UVA & UVB rays and is suitable for sensitive skins, is water resistant and is absolutely paraben-free.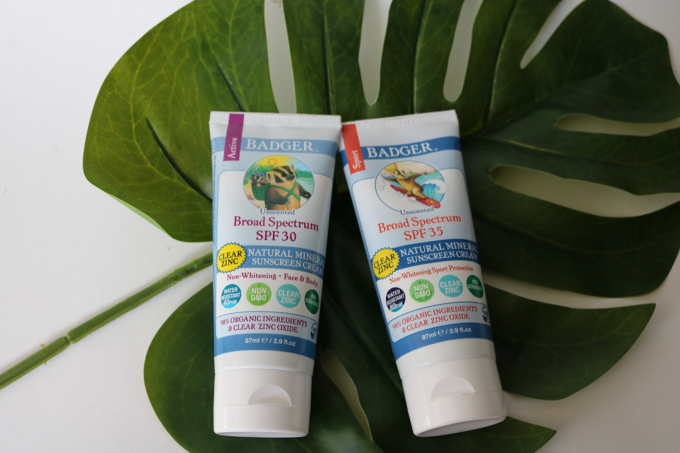 BADGER has just launched two new variants of their ever popular Broad-spectrum SPF's both of which contains clear zinc. The Active one is water-resistant for 40 minutes and their Sport's one is water-resistant for 80 minutes. Badger's SPF 30 Clear Zinc Sunscreen Cream (R310) is a broad-spectrum sunscreen made without aluminium, aluminium compounds or titanium dioxide. Unlike other zinc-based sunblocks, Badger's SPF 30 Clear Zinc Sunscreen Cream won't leave a white tint on your skin after it's been rubbed in.
Badger uses pure botanical ingredients, chemical-free formulations to create safe, effective mineral sunscreens. The company uses eco-friendly practices during every step of the production process and is also involved in numerous social initiatives, such as charitable giving, community service and ecology workshops. Did you know? Zinc oxide, the active ingredient in Badger's Sunscreen Cream, has not been shown to damage, or bleach coral, or any other form of marine life.
Disclosure Ranking: 2