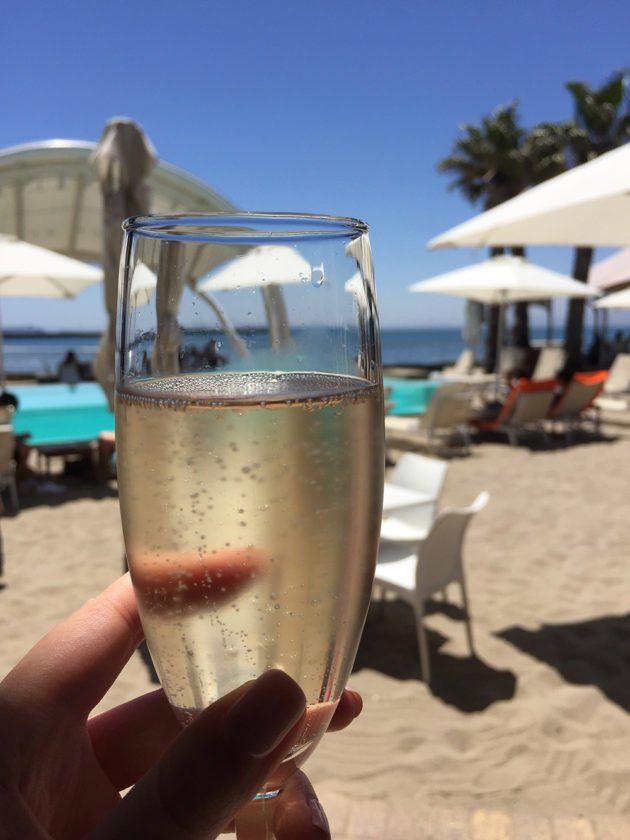 Shimmy Beach Club invited me to try out their new summer menu which is fresh, colourful and oh so tasty. At our table we had meat-eaters, pescetarians (me!), Vegetarians and Vegans and they had a wide selection for each and every one. The menu is a fun one which offers a back-to-basics approach, yet one that allows for greater variety and flexibility. The starters double up as light meals and there is also the option to increase the portion size of some dishes, for those who would prefer to enjoy some of the starter dishes as a main.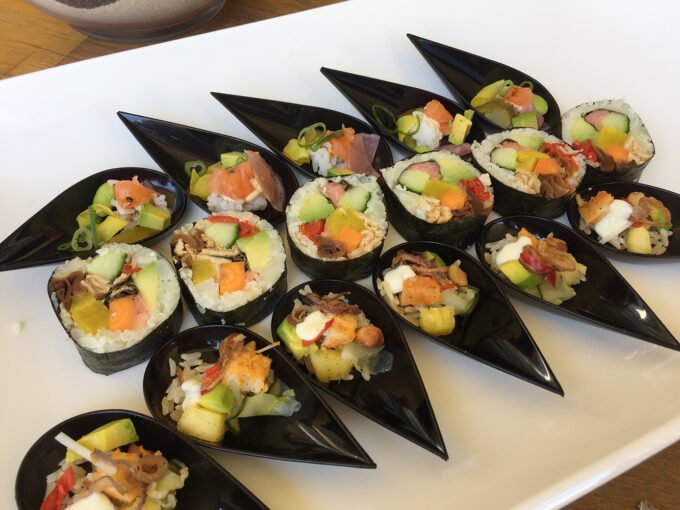 We were treated to a taste of their menu and every dish was delicious. It is not often that once can say that. The sesame seared Norwegian salmon and Thai fish-cakes were superb. As were all of the vegetarian options such as the protein rich sun-dried tomato and basil quinoa burger which was a stand-out for me and one of the most deliciously balanced vegetarian burgers I've had. The nourishing vegan butternut, zucchini and basil pesto pasta was incredibly flavourful as well.
November also sees the relaunch of the pool deck menu, which is designed with a laid back
Capetonian style of eating in mind. Here you can "build your own platter" with a selection of your favourite finger foods or indulge in some dim sum. Their sushi menu offers all of your favourites and Shimmy is the only restaurant to offer carb-free cauliflower sushi rice as an alternative for those watching their carbs, this means you can still enjoy all your traditionally rice-based sushi like salmon roses, without worrying about your diet.
For those not worrying about their diets and wanting to satisfy their sweet tooth rather the Shimmy Summer Menu has three firm favourites back on the menu the famous Baked Alaska, pineapple fridge tart and popcorn brulee. The popcorn brulee is a masterpiece of flavours and for someone not too fond of desserts usually I couldn't get enough if this! They have also added a decadent chocolate fondant and a Bar-One mousse to the menu.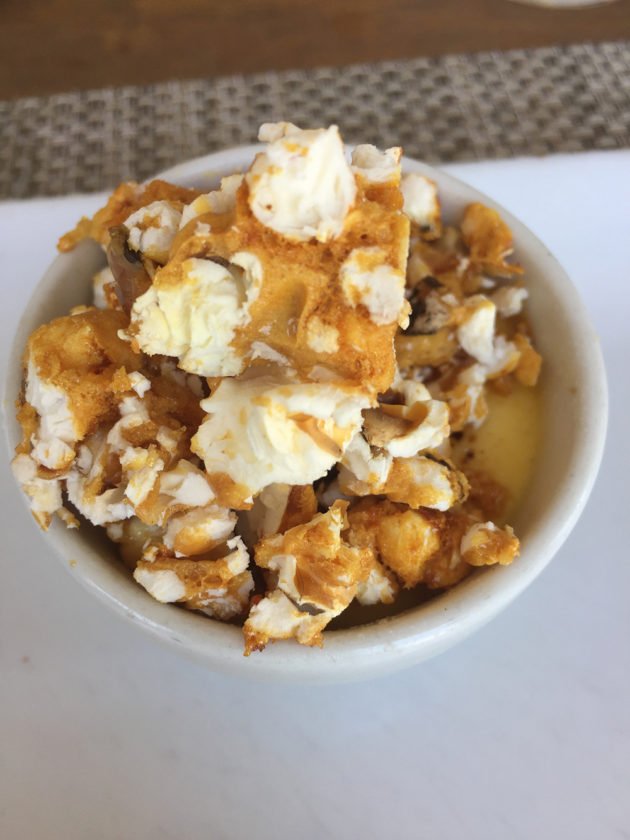 All in all this idyllic seaside restaurant and venue is not only the place to be this summer
for the best parties and delicious sundowners but is also a culinary delight.