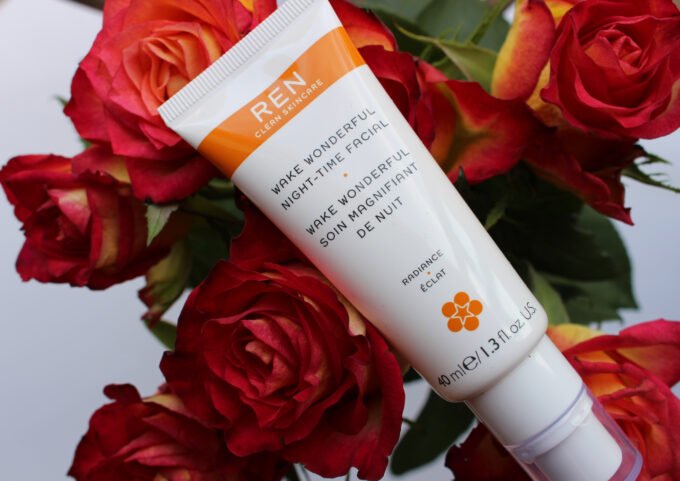 Another stellar product from REN, the Wake Up Wonderful Night-Time Facial leaves ones skin feeling firmer, looking brighter and nourishes and hydrates. It is also such a supremely easy product to use. Simply apply after washing your face before bedtime and wash off when you wake up. It best used 2-3 times a week. The REN Wake Wonderful Night-Time Facial works its magic while you sleep, rejuvenating the skin cells through 3 phases.
It contains the following Bio-Extracts:
-Glycolic and Lactic Acids from Yeast, Pineapple and Passion Fruit which refines and brightens skin tone.
-Tocotrienols from Cranberry Seed Oil help reduce UV damage.
-Omega 3 from Arctic Blackcurrant Seed Oil repairs and soothes.
-Sodium Lactate from Yeast moisturises and plumps skin.
REN Wake Wonderful Night-Time Facial retails for R620 (plus there is a current 20% off special online) and is available at Woolworths and Foschini stores, see here for a list of stores.