Oh REN you have launched yet another winner in my eyes. I have reviewed (and maybe raved) about REN a couple of times on the blog before see here and here and I am still smitten with their Invisible Pores Detox Mask which I use on a monthly basis so I am not sure why I was surprised with the effectiveness of their new product. REN is also a brand that does everything right when it comes to ethical and ecological practices. They stick to their guns and show that beauty needn't be cruel.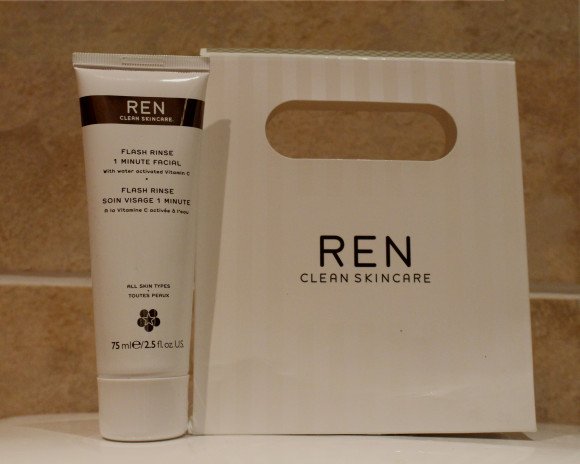 Firstly, who wouldn't want a facial that only takes 1 minute! The REN Flash Rinse 1 Minute Facial also works wonders on dry dull skin. It is super easy to aplly and even easier to wash away. Simply apply a sizable blob to your skin, wet your fingertips and gently massage in to activate the Vitamin C. A zesty fresh scent appears and the whole experience is very refreshing. Leave for..you guessed it 1 minute and wash away. It is best to use this product every 3 days.
With an almighty trio of bio-extracts:
-Vitamin C from Ascorbic Acid stimulates collagen synthesis, even out skin tone and provides instant radiance to the skin.
-Boswellic Acid from Boswellia Serrata Bark relaxes micro-contractions of facial tissue to smooth lines
-Glycogen Magnesium from Marine Glucose Mineral boosts skin energy and radiance
My skin has a definite glow after using it, it increases firmness too and is the perfect refresher to banish urban grey. My one and only qualm is that there is a slight metallic scent left on one's skin after washing off. It does however fade away after an hour.
REN Flash Rinse 1 Minute Facial retails for R470 and will be available at selected Woolworths stores nationwide from today and at selected Foschini stores from the 1st of October.