A week or so ago I attended an event with Rain. Rain is an incredible locally-made ethical cosmetics company. All of their products are handmade in South Africa using only the finest African sourced ingredients and none of their products contain any parabens, mineral oil, liquid paraffin, pretrochemicals. They are also against child labour and animal testing. Simply speaking to the team from Rain the passion within this company is palpable. It is all about uplifting local communities and creating stunning products. And if you have ever walked into a Rain store it is such a calming experience. They also have special Rain spa ritual treatments at their Spa's situated throughout the country and I am very keen to try them out soon. Have a read here for more info on the treatments offered.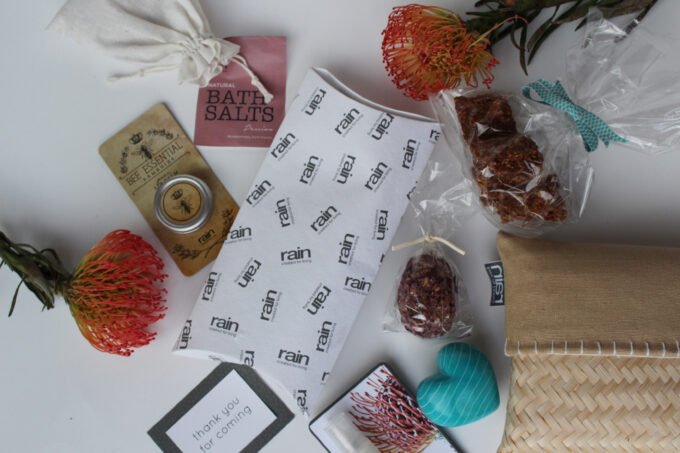 We were loaded into a bus and set off on an adventure to a mystery location. That location being the Mosaic Sanctuary which is definitely on my bucket list as a place to stay at and I fell in love with the cosy feel of their lodges. Check them out here. After a fun-filled day that included a Spookhuis, a very interesting lesson on how their perfumes are made, a flower safari and a wonderful back massage we were gifted a yummy smelling goodie bag and headed home.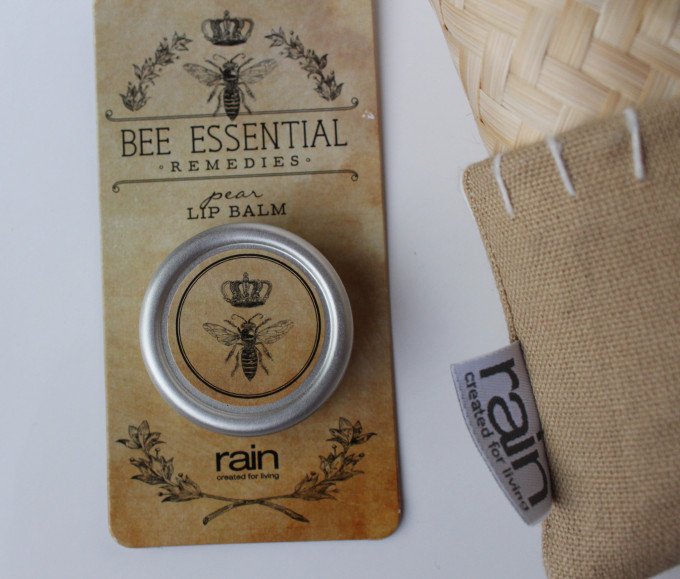 Prizes were also given out throughout the day and I won one which happened to be this divine lip balm. I definitely felt that it deserved a mention as it has been used every day since I received it. It not only smells yummy (my one was the Pear scent) but is lovely and balancing. Providing moisture to ones lips but not in a way that you feel that you have to re-apply throughout the day like with many other balms. I'll be stocking up on more of these I'm sure!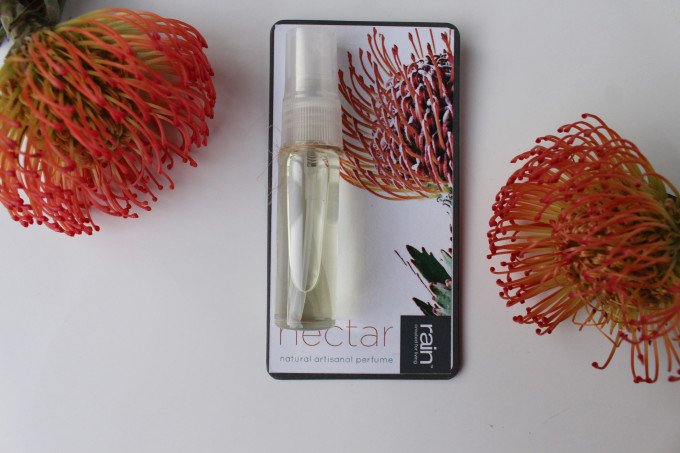 The day was all about their recently released perfumes and I learnt so much about how perfumes are actually made. There truly is an art to perfume-making. Rain have three perfumes; Leaf, Twig and Nectar. Twig is a powerful fragrance with an intriguing blend of fynbos, lavender and citrus. Leaf is more fresh and has crisp green fynbos notes intertwined with bursts of orange blossoms and floral. At first Leaf was my favourite until I tried Nectar. Nectar happened to be the fragrance which I received in my gift bag, it is a sensual blend of jasmine, rose and lily with a spicy strong base.
All of the Rain fragrances are now available in stores and online.