These are some of the new Estee Lauder products that I have added to my beauty arsenal.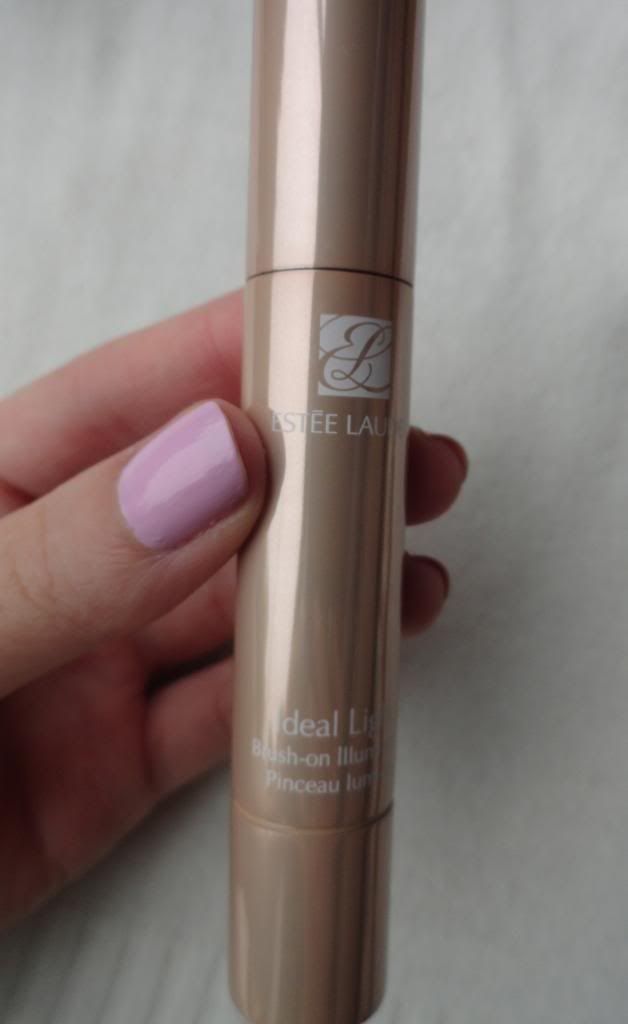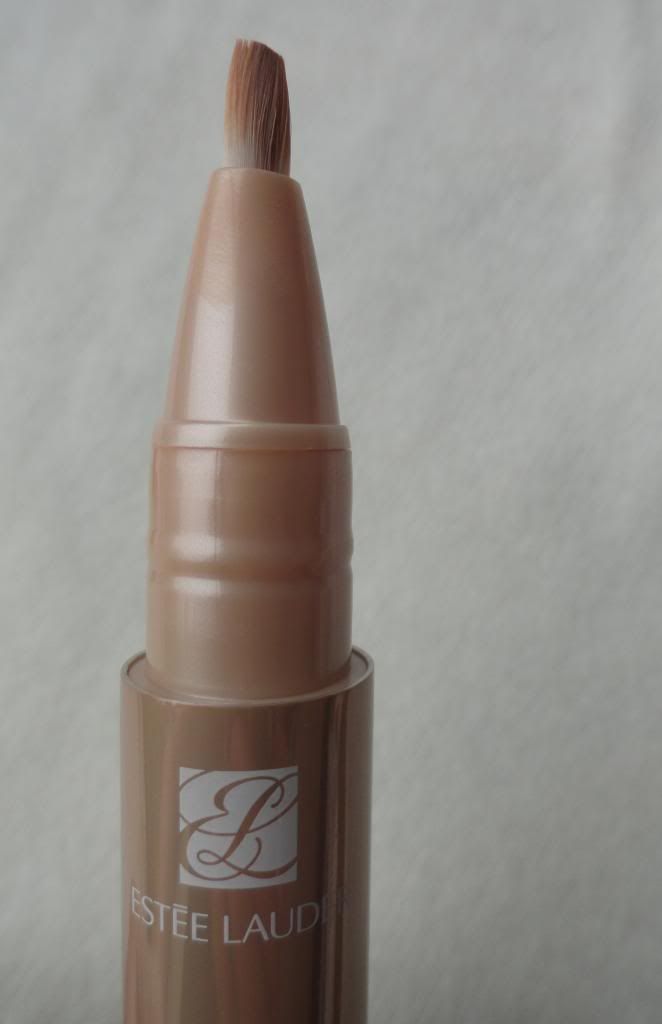 First up is the Ideal Light brush on illuminator. The overall look and feel is luxurious and practical. It definitely works wonders for busy mums and those who have had a late night. In fact it belongs in every party girls clutch handbag. It can add that little bit of life to ones skin and also is wonderful for highlighting.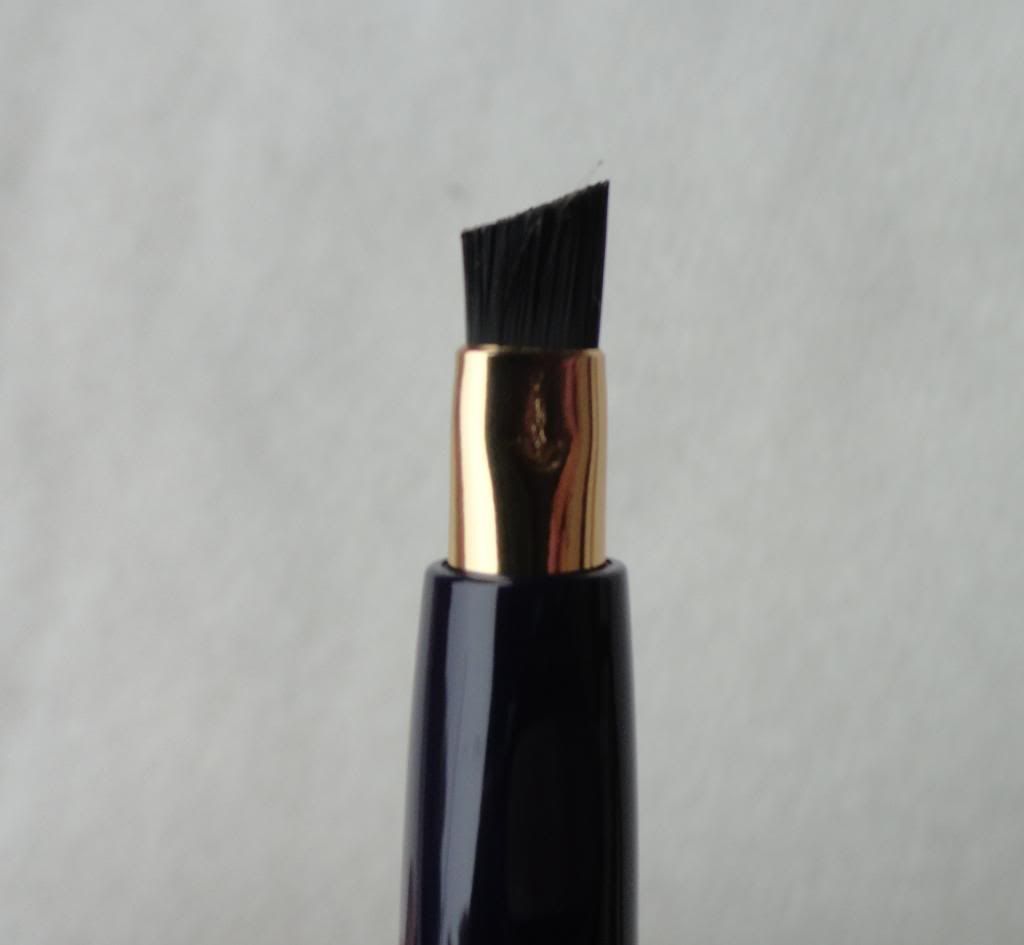 Automatic Brow Pencil Duo in brown
I have peculiar eyebrows in that half is a dark blonde and the other half is a lighter blonde, they are also naturally quite thin so an eyebrow pencil for me is an absolute must. This pencil is wonderful for creating feathery light strokes to create natural looking eyebrows. A neatly filled in eyebrow can create a frame for your eyes and an overall better groomed look.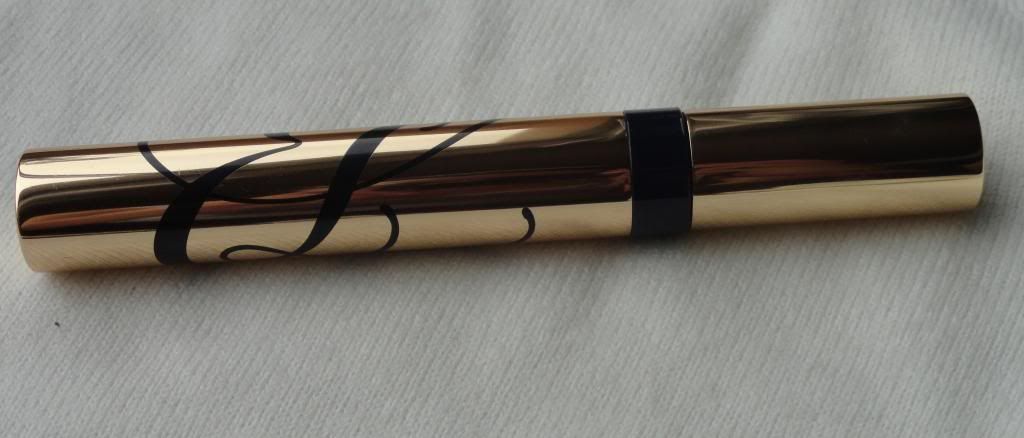 Sumptuous Extreme Lash Multiplying VolumeMascaraI am still searching for the ultimate mascara and have since decided that eyelash extensions are the answer however I also want to maintain my natural lashes and therefore not have eyelash extensions on a continuous basis.
The packaging is simply stunning with a heavy expensive feel to it, you also know that the formula has a lesser chance of drying out due to air exposure as the container really suctions onto the brush far better then other mascaras. The formulation whilst incredibly boastful in its description is not incredibly impressive. It is a great formula but still not anything too amazing. It lengthens and coats the lashes without clumping, it has staying power and although it can be layered it doesn't really create much thickness. Perhaps I am jaded since having the eyelash extensions.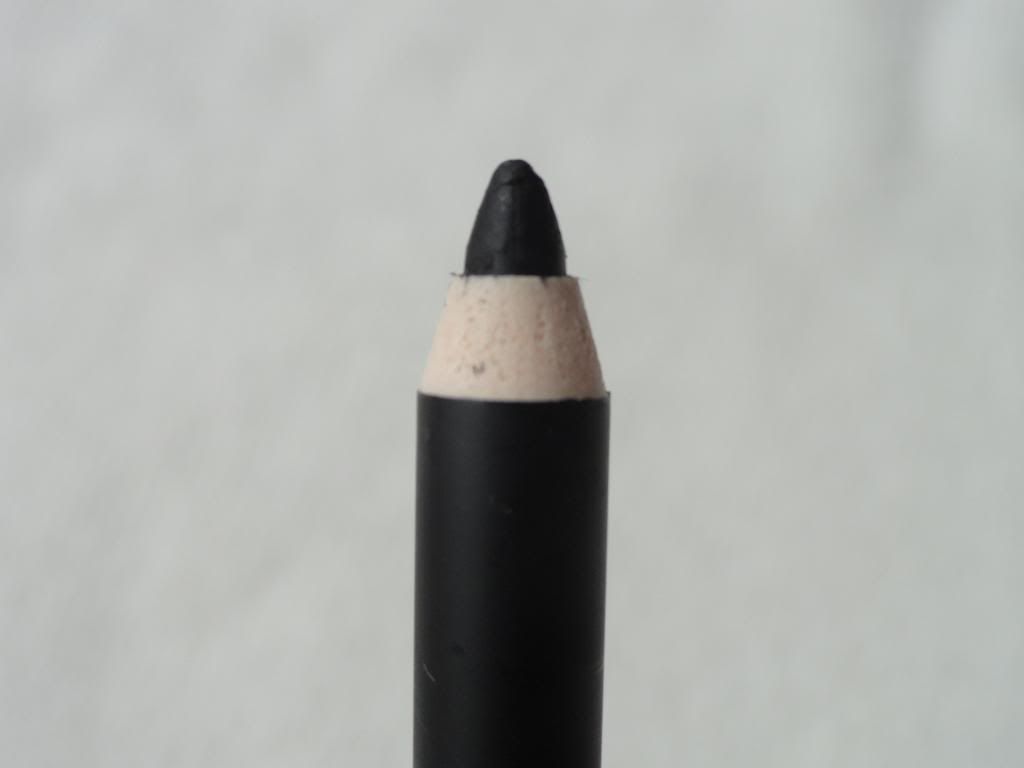 Double Wear Stay in Place Eyeliner in Onyx
I use an eyeliner every day, not only does it make my greeny blue eyes pop more but it can also be used in so many ways that it is always a must apply. I use it on my inner upper waterline to create a fuller lash look without appearing to be wearing anything. I also use it on my lower lash line and love that this one comes with a smudger which I use to apply a brown eyeshadow to set my eyeliner. This is by far my favourite eyeliner I have ever used on my waterline (The
Dr Haushcka Kajal
one still comes out tops for using on my eyelid and for smudging purposes) this one however does not smudge at all. I love that when I apply it to my waterline I know it will say there all working day.It also glides on smoothly.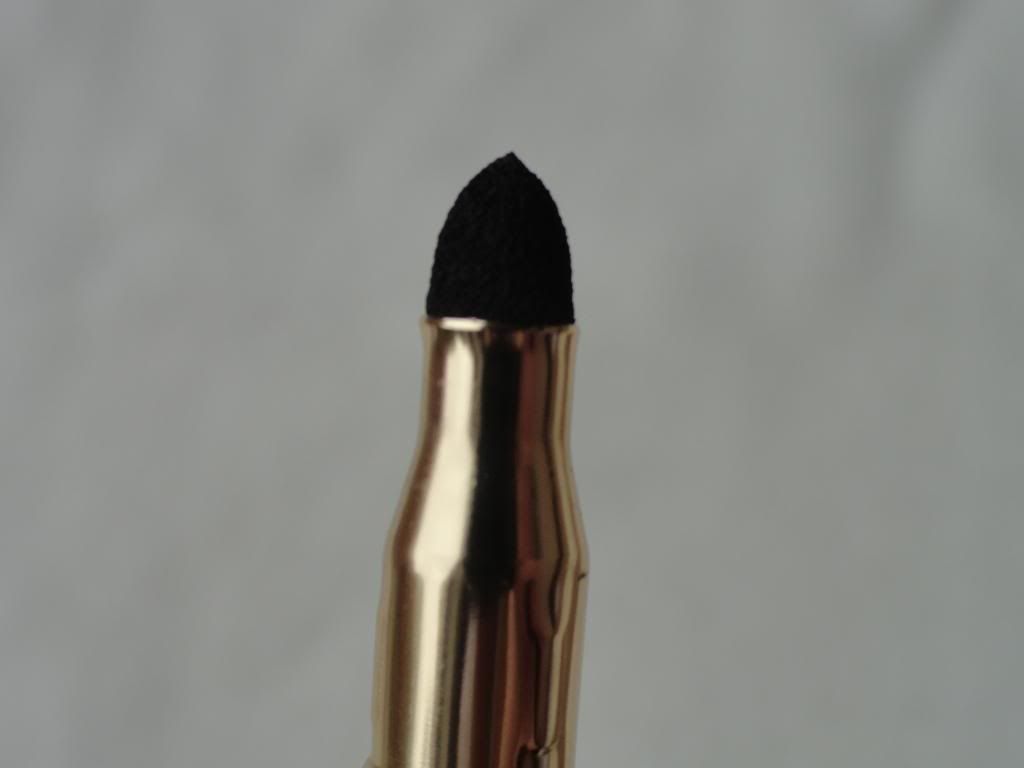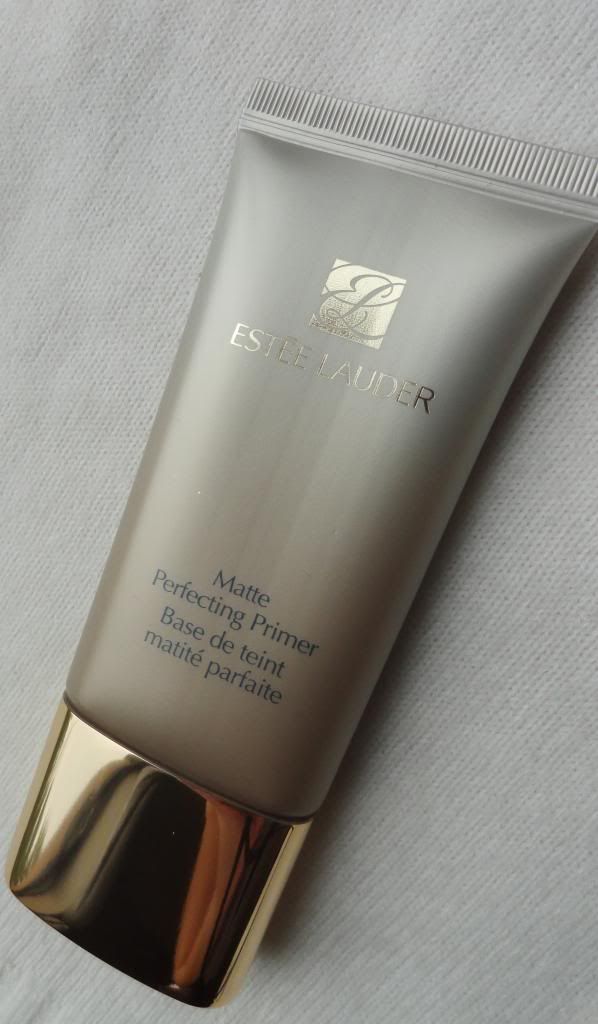 Matte Perfecting PrimerI have been on the search for a mattifying primer that will not leave my skin feeling clogged and coated silicons. I must say I have found a winner with this one, it does it's job perfectly and hasn't messed my skin up one bit. I obviously don't use a primer every single day but for events it really makes such a difference. I am also impressed with the formulation and how many natural ingredients it contains to keep ones skin in check. Calming green tea extract, vitamin E to repair and rebalance skin. As well as algae extract which is incredible for its mattifying effect. I swear by The Body Shop's Mattifying Algae Day Cream as well as Colloidal Silver Hydrogel (which I use as a day and night cream respectively for in between my heavy duty pricey creams). I think skin should be able to breath and also should never get too used to a specific cream.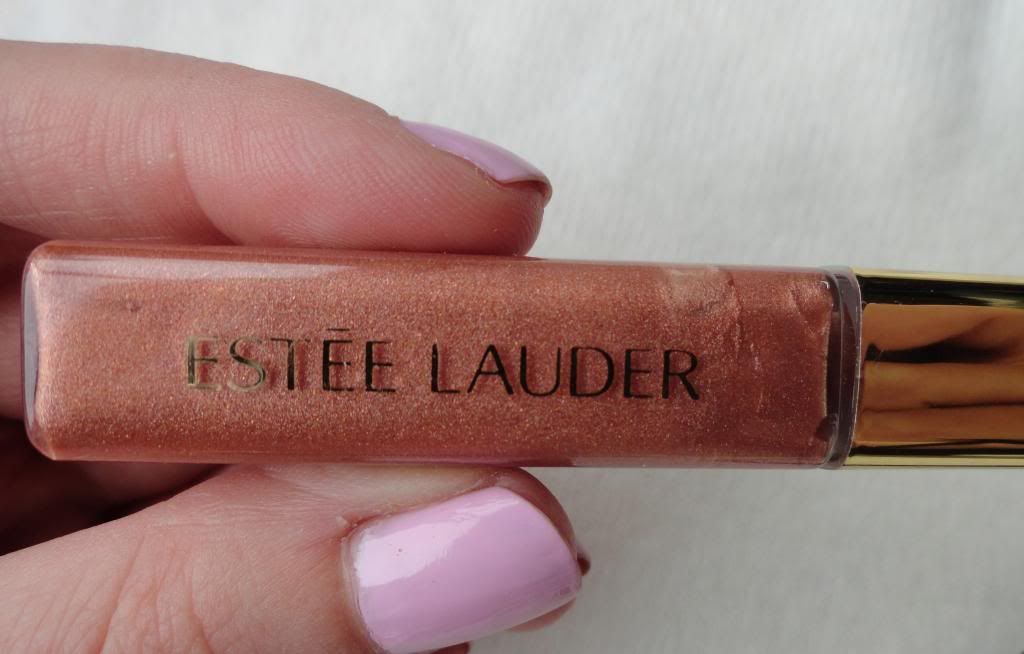 Finally one of my freebies in last months promotional gift set was this adorable Pure Color lip gloss in Wired Copper. It is such a versatile shade and I have found myself picking it over my other glosses so often that I am already nearing the end of it. I will definitely be picking up the full size of this shade!