Printed Pants Outfit of the Day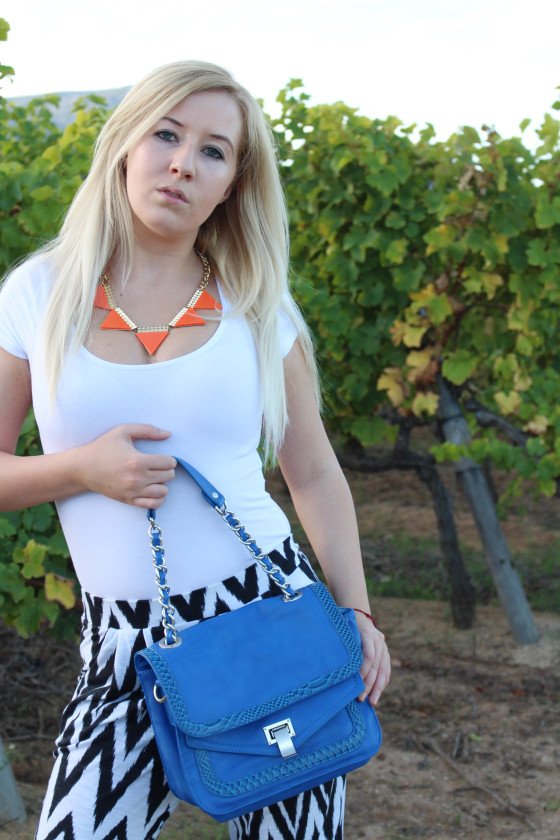 I have been practically living in these prints pants since I picked them up from Cotton On. They are so extremely versatile. Easily paired with pumps as well as heels. The cool lighter fabric also makes them ideal for this time of the year where the day can start off as clear blue skied 28 degrees and end up a foggy rainy afternoon.
As someone who has never been drawn to the colour orange I am really liking this bright orange statement necklace, although it is hard for me to find a statement necklace I didn't like. They just have the ability to take ones outfit to a more chic level.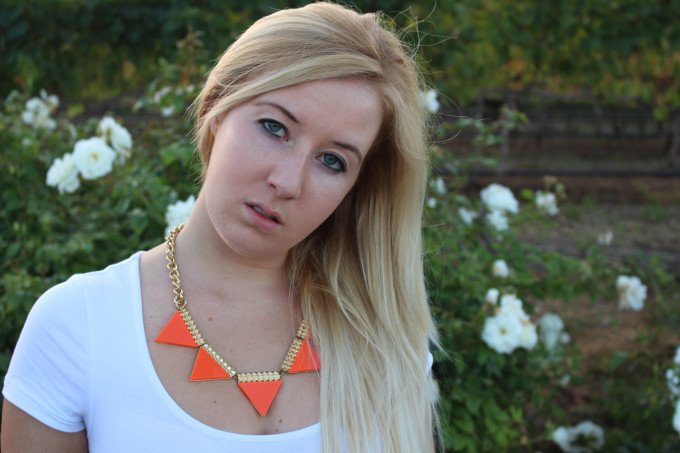 Top- Zara
Necklace- Zuri
Pants- Cotton On
Handbag- Zoom