A week or two back I headed out into the winelands for dinner. I had heard plenty of hype about Nomad and their delicious offering of vegetarian, vegan and omni options. Sounds great to me and to my mostly vegetarian family. I was also very intrigued by their vegan cheese pizza. We arrived just in time to watch the sun set and enjoy a couple of glasses of Spier's vegan MCC outside before the chill set in and we decided to move indoors and closer to the fire.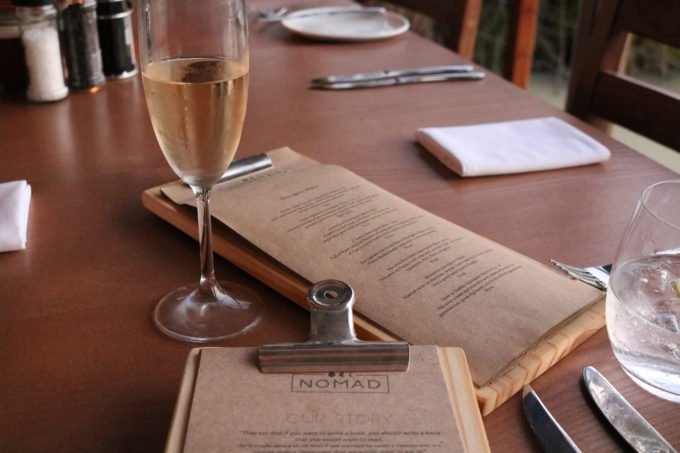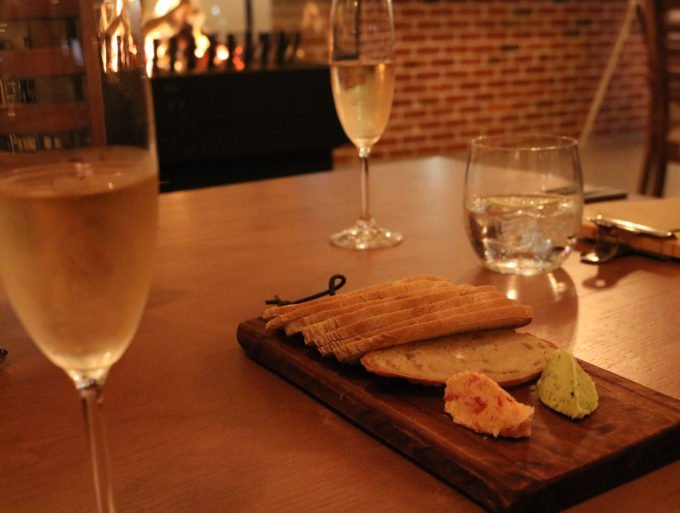 I was overwhelmed with all of the yummy options on their menu and decided to go for the Red quinoa falafel with pepper purée, confit cherry tomato, rocket and toasted pine nuts starter as well as (don't judge) the Marinated artichokes, smoked olives, sun-dried tomatoes, roasted peppers and asparagus pizza.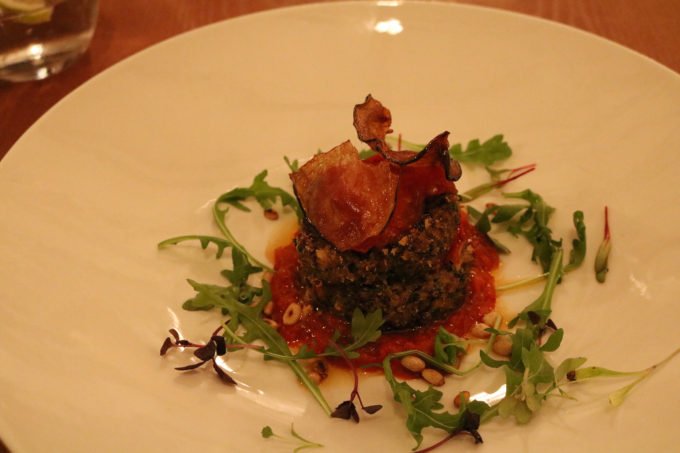 We shared the pizza but admittedly had most of it. You can choose to include the vegan cheese, at no extra cost, or have it as a vegetarian option I had to give the vegan cheese a try and am glad that I did. It was divine! My only issue was that I'd have liked the base to be a bit more crisp. I love a very fine, crisp base and well Nomad's was fine it also had been crisped nearly enough.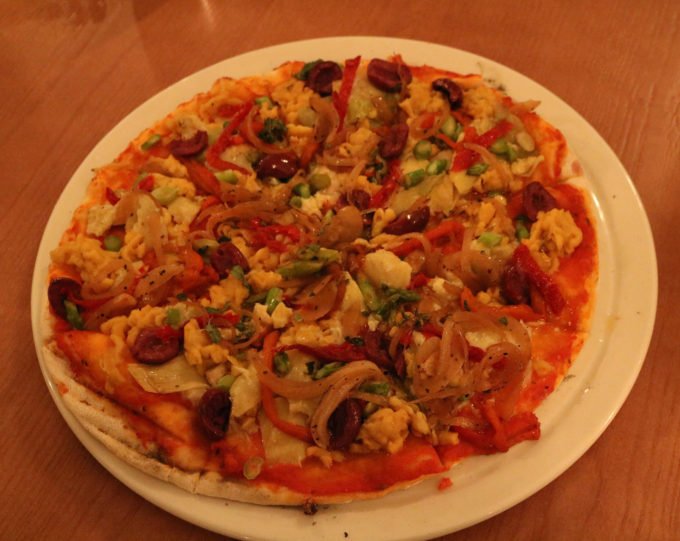 The black bean vegan Wild mushrooms, basil pesto and fresh rocket and Wild mushroom and chickpea curry served with coriander basmati samba and crispy poppadum were certainly the crowd favourites.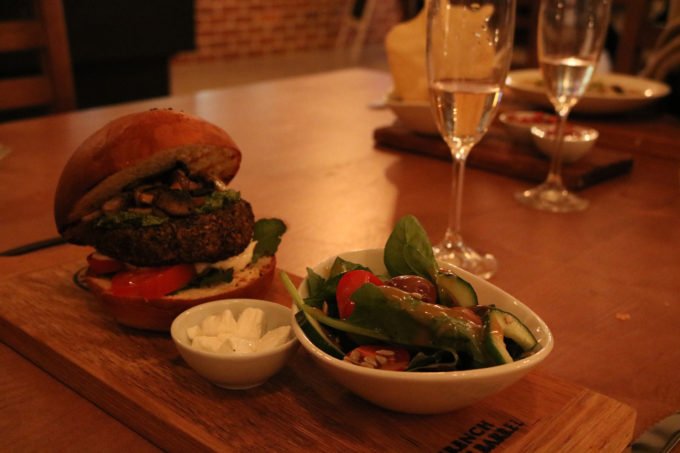 I chose the curry and was blown away. It was amazing. I loved the balance of flavours in the dish and each mouthful was a delight. I have actually been dreaming about the curry since.
I'm not usually a dessert girl but I definitely enjoyed my choose of the vegan cheesecake served with blueberry compote and homemade ice cream. Overall excellent food and a very relaxed environment. I'll certainly be back soon.
I just saw on Social Media that Nomad winelands will be closed for their winter break from 12 June until 1st of July.