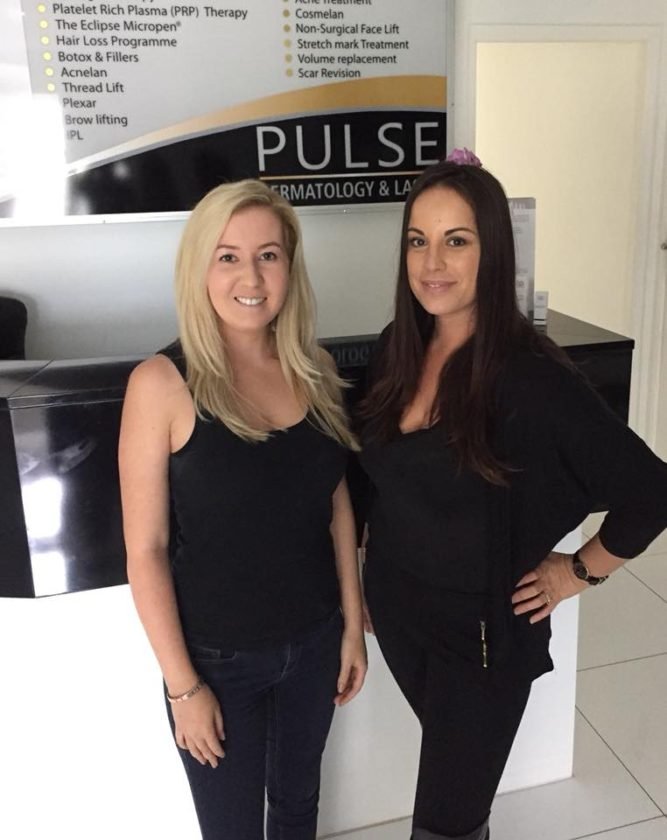 I recently had a series of skin-tightening treatments at Pulse Dermatology and Laser and can finally share the results. Above I'm with the owner Amy Bowie and below is Lousie Malan who did my treatments for me. I absolutely love the team at Pulse Dermatology and Laser, one always feels so comfortable there and their list of services is incredible (see here).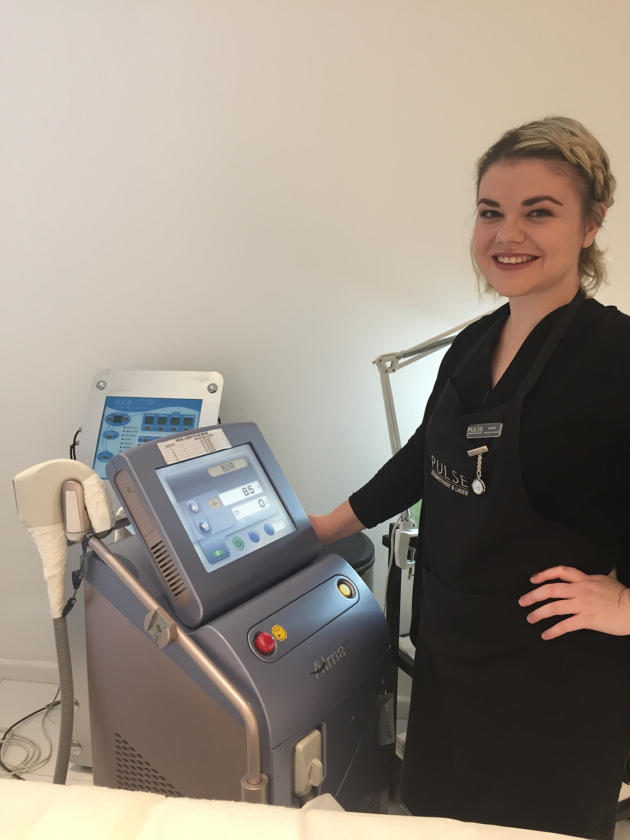 The treatments I had was the NIR Skin Tightening Laser.
Louise explains the treatment, how it works and what I had done… "NIR Skin Tightening Laser, which stands for Near Infra-Red. This is the light emitted during your session. This Laser heats up the skin and the tissue to a clinical ''set-point'', we maintain it there for a period of time for best results. The heat stimulates the infiltration of Fibroblast to produce Collagen and Elastin. While also tightening the existing bundles of collagen and elastin that is in the skin, this double action both thickens and strengthens the natural scaffold that gives the skin structure.
This treatment is pain-free and requires no downtime. You will immediately see a slight tightening effect. We recommend a series of 3-6 treatments spaced out 2 -3 weeks apart for the best results, and a maintenance every quarter.
We used Mesoestetic Anti-ageing flash, which helps against lines and wrinkles and moisturises the skin, and Mesoestetic Fast Skin Repair, which is an Anti-ageing moisturiser as well as helping repair the barrier of the skin.
We did a nice relaxing facial massage with these products to help remove toxins."
I had three treatments 2 weeks apart and definitely saw a difference, I also felt less bloating and water retention after each session. Please note that the before and after images were taken, yes without makeup on and with makeup on. The only reason being is that I tend to flush red quickly after removing makeup, as you can see. In the follow-up images, I had an NB meeting straight after so didn't have time to remove the very minimal makeup I had on and re-apply. However, you can clearly see the difference and that there is no contouring.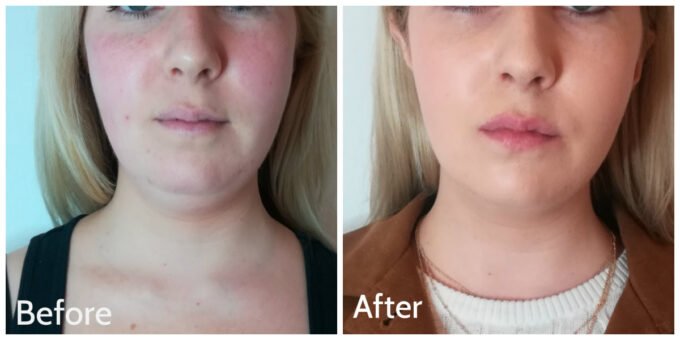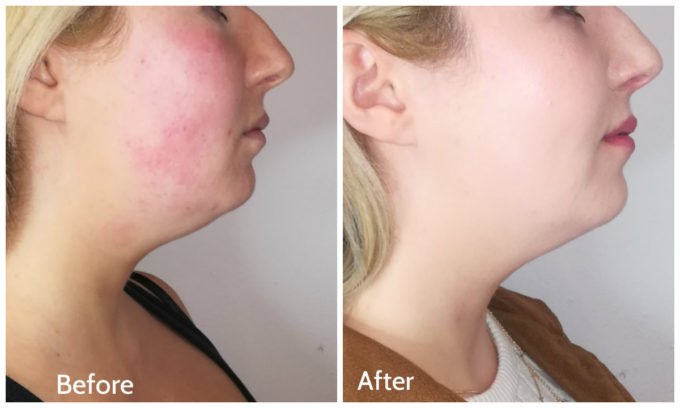 Disclosure Ranking: 2