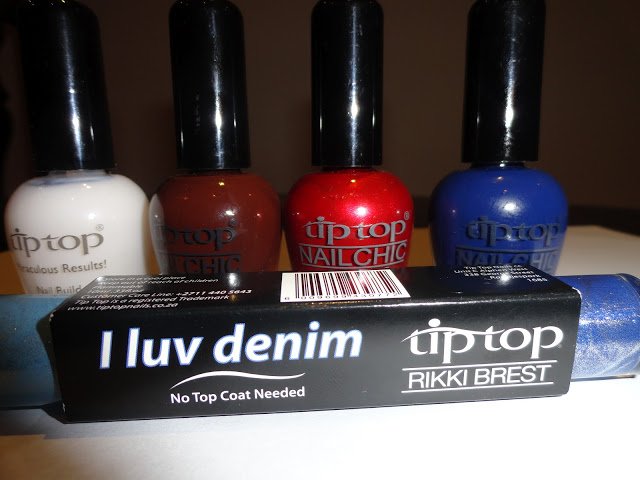 I am a self-confessed nail polish addict so much so that I in fact have a slight "phobia" about having bare nails! The feeling and look freaks me out, so due to this irrational fear I always have a coat of polish on my nails.
L-R; I luv Denim duo, In The Navy, Traffic Lights and Brownie Points.
I am a sucker for reds and browns so knew from looking at their bottles that I was going to love Traffic Lights and Brownie points, I sure wasn't disappointed and Brownie Points is my new fav brown!
The I Luv Denim Duo appeared a little too youthful and glittery in their bottles but once applied I was seriously impressed as they look amazing and when worn with even a simple white top and jeans will make you stand out in a classic way.
In The Navy appeared bland in the bottle and I as admittedly not all that eager to try it but once I had applied it I already started mentally planning all the outfits it will look great with. I absolutely adore this colour and feel it suits my colouring perfectly as far as darker blues are concerned.
I have been using the Nail Build as a repair base coat for over a week now and so far like that they have prevented any yellow staining from darker polishes and my nails appear stronger.