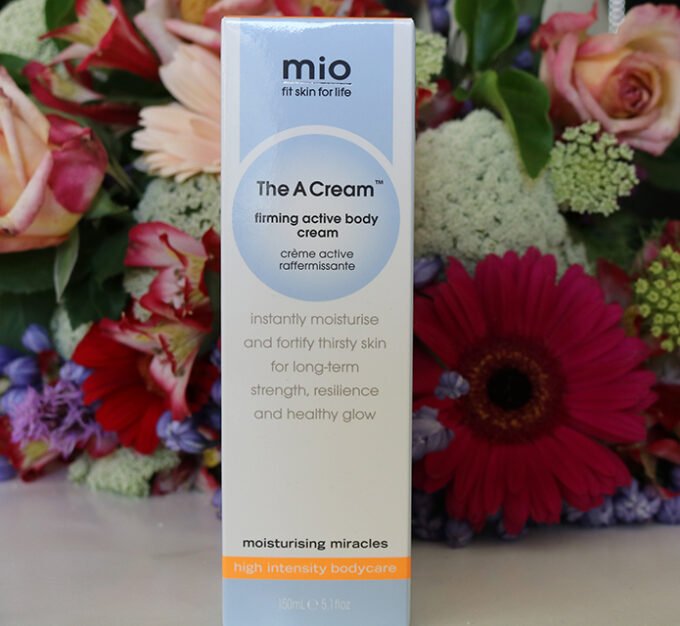 Even though I've been staying hydrated and trying to take the best care of my skin possible this summer, my body has felt very dry thanks to sun exposure. No matter how much SPF one uses, sun exposure still zaps out the moisture. Combine that with exposure to chlorine, sea salt and my skin was need of a nourishment boost. I needed a body moisturiser that was seriously intense which reminded me of a product I'd used several years ago Mio The A Cream.
I adore the texture of The A Cream which is like a blend of an oil and a butter, giving you a lighter texture that glides on quickly and penetrates deeply. Skin is left feeling silky soft and strong.
The A Cream works well as an after-sun cream, with its naturally cooling feel. It is also packed with active ingredients:
-Beautiful omegas such as Organic Shea butter, coconut oil, sweet almond oil, avocado oil fortifies dry skin for long-term strength and resilience.
-Aloe Vera leaf juice with powerful healing properties and amino acids to give firmness and soothing hydration.
-Hyaluronic acid is your most powerful humectant that plumps up skin, giving bounce and dewy glow by delivering deep moisture into base layers of the skin.
Mio The A Cream retails for R715.00 for 150ml.
For Stockists: Poise Brands is the exclusive distributor of Juliette Armand, Mii Cosmetics, Mio and Mama Mio skincare in South Africa and sub-Saharan Africa. For more information, a stockist near you or to order directly from Poise Brands, please visit www.poisebrands.co.za or contact Poise Brands on +27 11 033 0500.
Make sure you subscribe to the Mio Skincare newsletters, where Poise will be giving interesting skin care tips, sharing special offers and so much more on a monthly basis