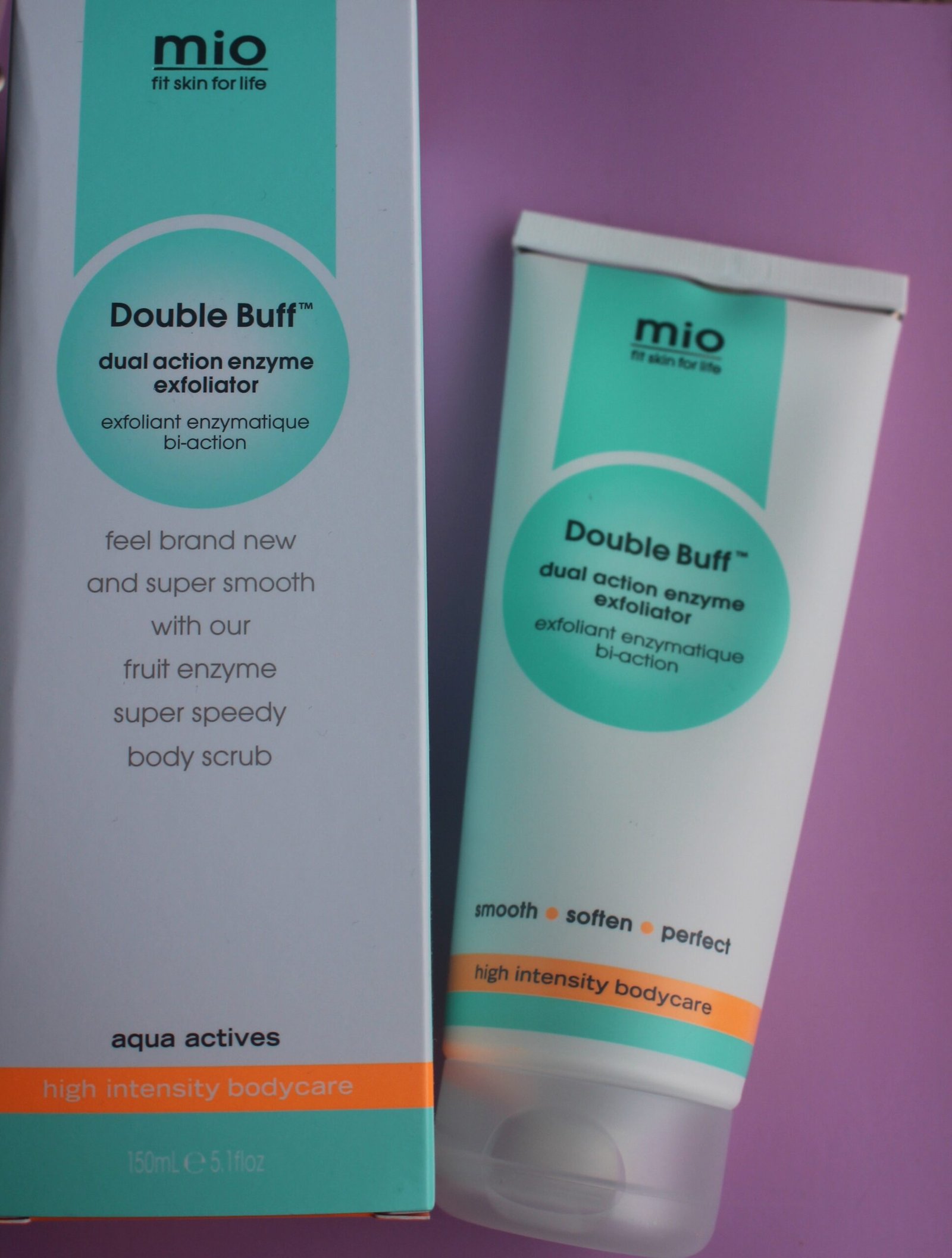 Before we can slap on the self-tan for Spring a good thorough exfoliation is in order. Mio Double Buff is just the product to do the job. As someone who suffers from KP (those annoying little bumps due to Keratin buildup) daily exfoliation is vital. Mio Double Buff is gentle enough to be used on a daily basis and works wonders combined when with dry brushing (of which I am a big fan of) to firm ones skin as well.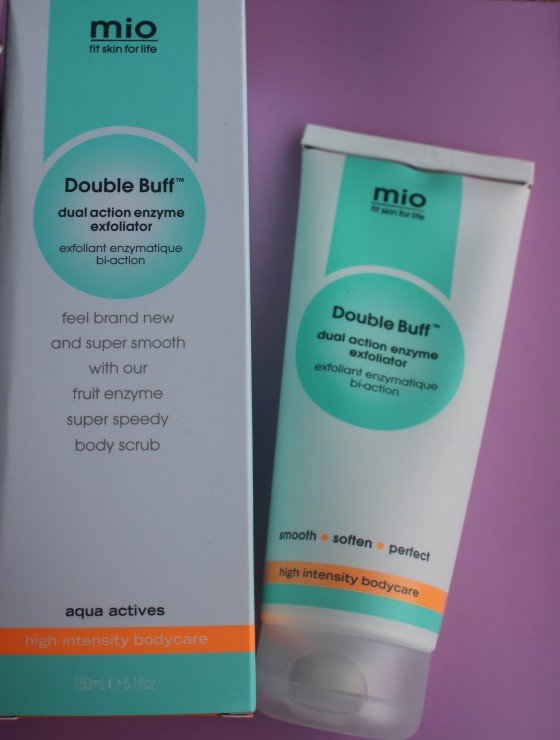 I do find myself using quite a bit each time so make sure you get your money's worth when you do apply it , by first dampening your problem areas and then scrubbing and rinsing off. Mio Double Buff contains micro-ground pumice, lava and bamboo which is blended with fruit enzymes. It is an incredibly fine formula that prevents skin damage often caused by "cheap" unnecessarily gritty scrubs.
Retails at R500 for 150ml.