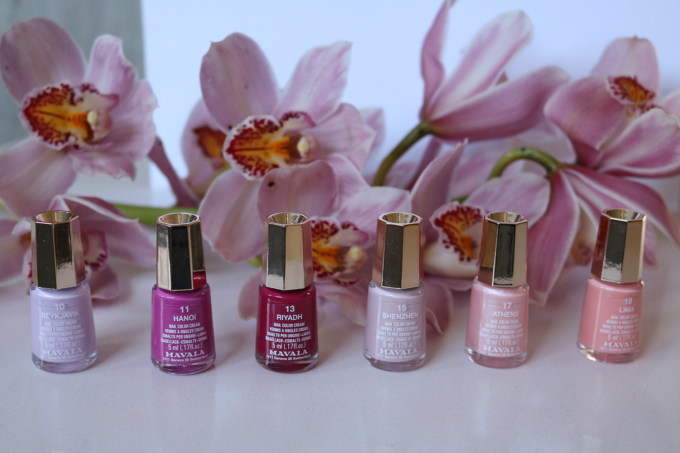 Just in time for Spring, we have the gorgeous Mavala Blush Collection. The shades are all soft and feminine. For the past week, I've been wearing the shade Shenzhen which is a soft pastel pink. Two coats gave me the perfect opaque look that I want from lighter nail colours and didn't chip or flake. Not bad at all!
I've got a slight tan (by slight I mean slight self-tan) and am going for the shade Lima which is a gentle coral shade and absolutely exquisite on both fair and tanned skins.
From left-to-right are 10 Reykjavik, 11 Hanoi, 13 Riyadh, 15 Shenzhen, 17 Athens and 18 Lima.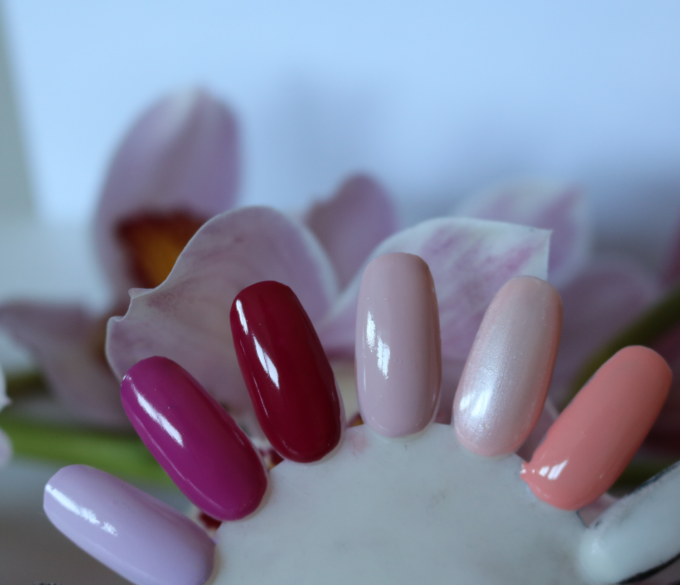 The Mavala Blush Collection is R87 per colour and the shades are available from in Dis-Chem stores nationwide.