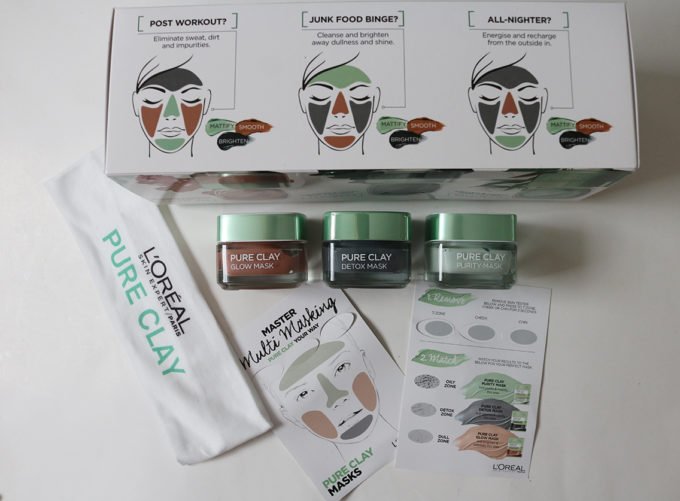 I recently flew up to Johannesburg to attend the launch of the L'Oreal Paris Pure Clay masks range. I'd already spotted these on several overseas blogs so when I saw that they had landed in SA I couldn't wait to review them for myself.
There are three masks in the range and they can of course be used separately but they really do works wonders for multi-masking especially for combination skin types like my own. At R149.95 each with approximately 10 full-face uses per pot it actually works out very economical even if you purchase all three.
Purity Mask- which contains Eucalyptus is ideal for oily skin as it mattifies and purifies.
Detox Mask- Is quite like your typical charcoal mask in that it draws out impurities and detoxifies but it also brightens making it great for dull skin.
Glow Mask- Has red algae and a gentle exfoliating formula which works well for rough skin as it smoothens out dry and flakey areas.
I used the handouts given to us at the event as a guide of where best to apply the masks for my particular problems but I love that I can change it up. For instance I alternate using the Purity and Detox masks on my T-Zone and so far its been working really well. No troublesome chin breakouts yet.
Overall I love these and am so happy that they are in SA!