New in from L'Occitane…The Whipped Shea butter collection which arrived in stores yesterday. This is an interesting twist best-selling Shea range and I love the effect that the "whipped" aspect has on each product.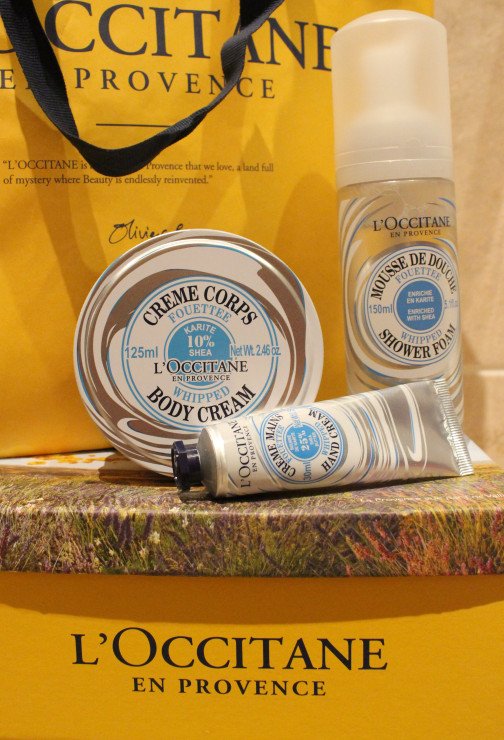 The collection consists of a Whipped Body Cream R340 for 100ml, a Shea Whipped Shower Foam R250 for 150ml and a Shea Whipped Hand Cream R120 for 30ml.
This is an extraordinarily nourishing range and the whipped body cream feels wonderful to apply. The consistency is airy and it glides onto ones skin with ease. This is an immensely moisturising body cream and I find that the lightness works especially well in summer. You still want to apply a cream but you don't want anything heavy or sticky. This range also smells divine (what else would you expect from L'Occitane).
The hand cream excellent and moisturises without any trace of grease. L'Occitane have hand creams down to an art at this point and the added cute factor with this one is the little "mouth" of the tube which "whips" the cream as you squeeze it out.
The final part of this trio is the Whipped Shower Foam. This is so much fun to apply and even though it is clear in the bottle it is surprisingly creamy. I love how soft it leaves my skin!
I also really like the packaging and will be picking up some more pieces from this collection for gifts since it something unique and a range which will appeal to many.
To pick up any of the products in this collection you can pop in-store or online (I adore their online store!).