Ah L'Occitane one of my favourite beauty brands have launched a new magical line and this is quite an exciting one too. A spin-off from the highly successful Pivoine range comes the Pivoine Sublime line.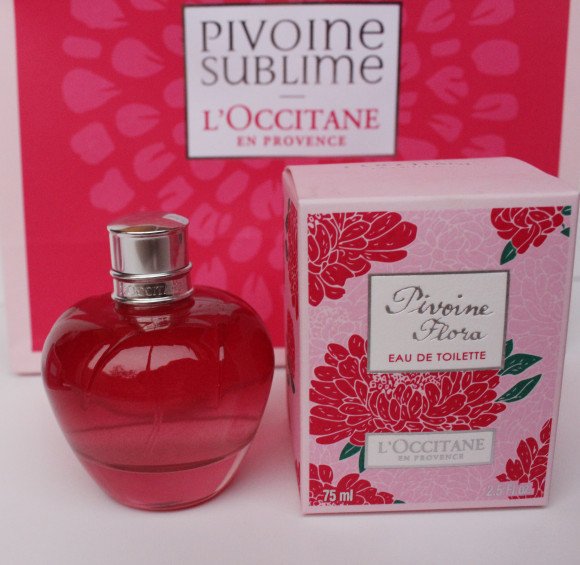 However let us begin with the new fragrance offering from their Pivoine Flora collection…The Pivoine Flora Eau de Toilette is the fresher more crisp version of their Eau de Parfum. I love the lightness of the scent which makes it ideal for spring. It really represents new light, playful blossoms.
Peony Perfecting Cream 50ml (R595) is formulated with skin-perfecting peony extract and mineral-based optical correctors. It is a 24h-moisturising cream and feels heavenly on ones skin. Even though it is highly moisturising my combination skin doesn't ever feel too oily later in the day. It keeps it hydrated and balanced. It also makes ones skin incredibly soft and smells lovely too.
Peony Lip Balm (R210) is a creamy balm that nourishes and protects ones lips. It contains SPF 25 and provides a soft natural rosy shine. I adore the hardy metal container and that it is available in 3 different shades and one transparent.
There are two other products available in the range- Peony Skin Perfector (R 590) and the Peony CC Tone Perfecting Cream SPF20 (R 450) which comes in two shades: Light and Medium.
The entire Pivoine Sublime range is packed with skin perfecting ingredients including the Peony extract which helps to correct skin-texture irregularities, Hyaluronic Acid which provides a hydrating effect, horse chestnut which gives skin a fresh glow and helps reduce the appearance of irregularities. The range also contains mineral-based pigments and inferential pearlisers that reflect light and adapt to all skin tones.
Pivoine Sublime and Pivoine Flora are available online and in store. Do pop into their newly updated Waterfront and Cavendish Square stores if you are based in the Cape. They look stunning!