For Valentines Day INGLOT sent over some delicious choccies and an introduction to their latest innovative campaign, Lips & Tips. Lips & Tips is INGLOT South Africa's first locally produced campaign which was launched on the 30th January 2014 (available in all INGLOT stores and at Edgars counters nationwide). The collection includes the latest 5 INGLOT Freedom System Lipglosses with 5 matching O2M Breathable nail enamel to complete the look.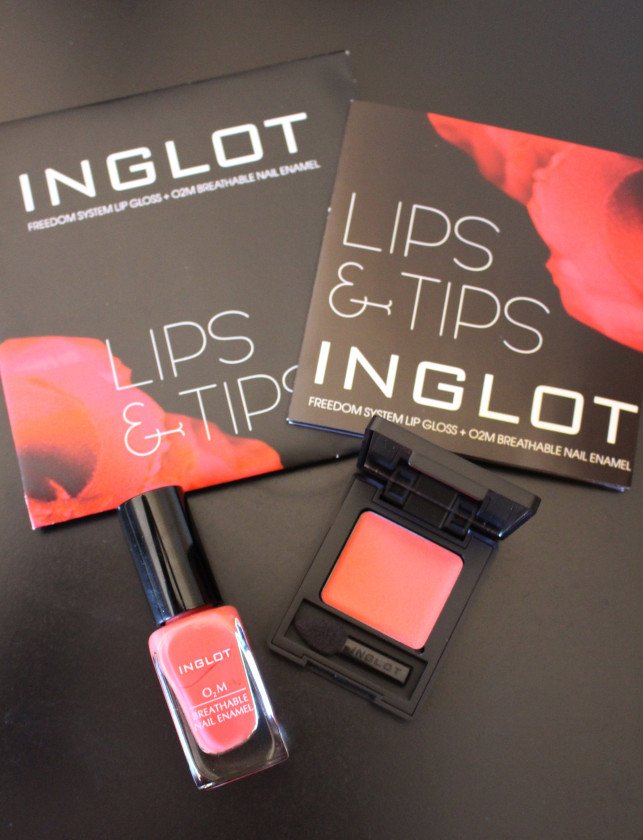 I was sent Freedom System Lip Gloss 202 and O2M Breathable Nail Enamel in 659 and absolutely love the intense coral shade of these two.

The production of the launch was done in collaboration with @GirlsAtPlay.TV MODELS :Tracy-Lee Rossland, Lynne Whitehead, Phoenix Lebogang Nørgaard, Sianna Ari Wu, Taniel Telo
PHOTOGRAPHY ART DIRECTOR: Tracy-Lee Rossland, @GirlsAtPlay.TV
PHOTOGRAPHER: Shezan Waggie, Shezan Waggie Photography
MUA: Lana Piernaar & Nadia Levy Sonn, both from INGLOT SA
DESIGNER: Charli JvR
I absolutely adore the coral nail polish I was sent and found the application effortless with one coat being enough for complete coverage. It also still hasn't chipped 5 days later which to me is impressive.The O2M Nail polish retails for R149.
INGLOT is now extending its Freedom System with a new product – a moisturizing and smoothing Lip Gloss launching in 5 rich colours of red, orange, pink and purple. The new Lip Glosses will provide good coverage and subtle shine while treating your lips with Shea butter and vitamin E. It comes with a long lasting feel and perfect application, also containing the pomegranate extract with its strong antioxidant and anti-bacterial features.