I am a very sensory person and a beautifully scented home or body is highly important to me. Which is why I don't go a single day without wearing perfume. Even if I'm sick, no make-up and hair in a bun I will still apply a fragrance each and every single day.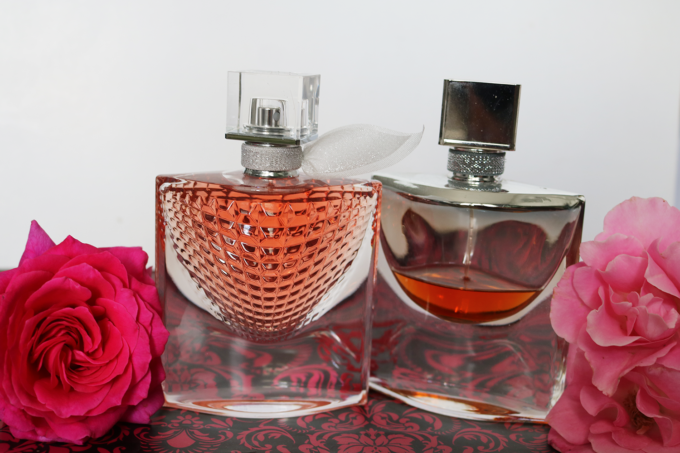 There are perfumes just envoke a sense of happiness and of confidence. For me, LANCÔME LA VIE EST BELLE EAU DE PARFUM 50ml (R1440) is my "confidence" scent. When I need that extra boost and to walk into a rooming smiling and feeling strong.
La vie est belle is a French expression meaning "life is beautiful". Incarnated by Julia Roberts, La vie est belle is a universal declaration to the beauty of life. A unique olfactory signature with the noblest ingredients of Concrete of Iris Pallida, Jasmine Sambac, Orange Blossom and Patchouli Essence. As you can see I wear it quite often and that is my second bottle.
It's such a powerfully uplifting fragrance and you honestly can't appreciate the beauty of life when wearing it. Even when I saw their latest campaign I couldn't help but smile La vie est belle is the fragrance of happiness and the focus is to #MakeSomeoneHappy – a true manifesto of living "la vie est belle". The most important aspect of joy and happiness is SHARING it – and so the new campaign was born: WHO WILL YOU MAKE HAPPY TODAY?
And while the French advert for this campaign is sweet…
https://www.youtube.com/watch?v=pzcgOeh9Yi4&ab_channel=Lanc%C3%B4me
I truly relate with the one with Julia Roberts, no joke but that is how I feel when I'm wearing any of the LANCÔME LA VIE EST BELLE fragrances…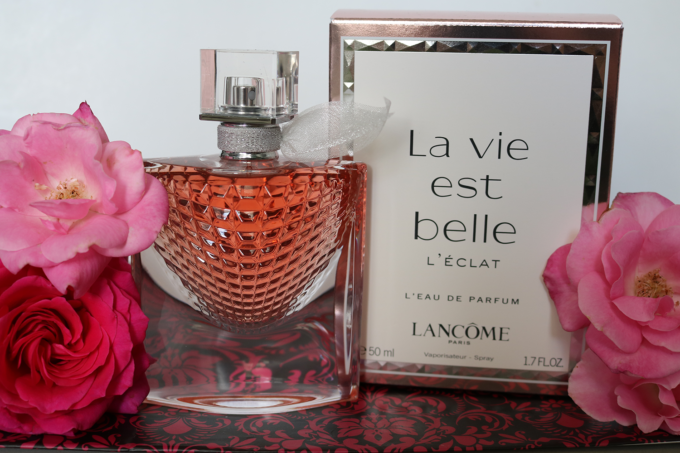 So my focus today is on the LANCÔME LA VIE EST BELLE ECLAT DE PARFUM 50ml (R1440). When I learnt about this variation I wasn't sure if it could live up to the incredible beauty of the original. LANCÔME, however, took them two years to create a new Eau de Parfum, La vie est belle L'Éclat, that expresses how happiness is magnified the more widely it is shared. The fragrance unveils crisp head notes on a soft and generous base, bathed in the radiant freshness of orange blossom. This flower is at the heart of this particular story, both reminiscent of La vie est belle, and yet totally new.
If I had to list my top 5 fragrances these two would be right up there. They are captivating, long-lasting and really do spread a sense of happiness that only a top quality fragrance can do.