When the Lancôme Grandiôse Mascara landed on my desk I was very, very intrigued. Both my mum and my sister are fans of Lancôme and have previously used their mascaras and loved them. This for me was my first ever Lancôme mascara and I couldn't wait to see what all the fuss was about.
The first thing that stands out is that this mascara is in its own league in terms of its looks, structure and formula. The container itself is hauntingly beautiful. With ombre black fading away to reveal Lancôme's rose logo within the lid.
Once the mascara wand is unveiled then only is the true uniqueness of this mascara revealed. The wand curves and bends making application an absolute breeze. Lancôme have successfully created a wand that is almost intuitive with the natural movement of ones hand when applying mascara and provides the perfect amount of steady flexibility to coat ones lashes evenly and easily.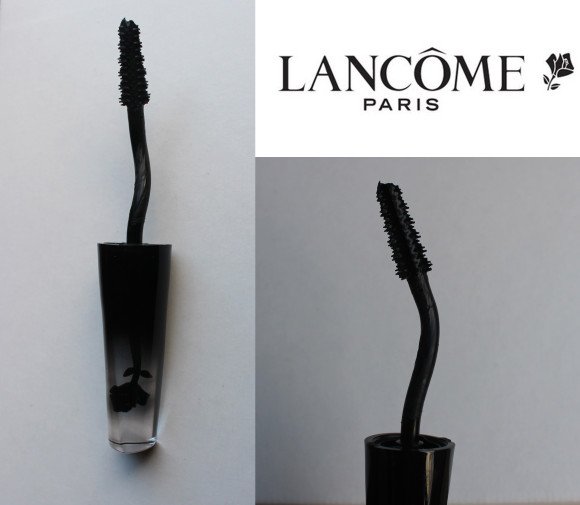 The lovely Lancôme Brand Communications Manager Nina explains the following technique in order to get maximum effect from this mascara… "You will see the top of the wand-cap is triangular. When holding the wand with your fingers around the 'triangle' as you are applying it, you will see that with each 'grip' (i.e. when you have moved to the next 'grip' of the triangle), the GRANDIÔSE wand is at a different angle to your lashes (either flush, facing upwards or facing downwards). In one application, try using all three of these grips, as they each give a different effect (lengthening, lifting and building volume) – this has made SUCH a difference in the results for me!"
I tried this and can honestly say I have never been this blown away by a mascara. It is easy to apply, provides length, lift and volume and also doesn't smudge. You do have to work quite fast when applying as the formula sets fairly quickly.
The Lancôme Grandiôse Mascara retails for R399. Which let's be honest is very pricey for a mascara. It is well worth it though and since you only need one coat to achieve everything I have a feeling that it last a full three months (remember to be safe and never keep a mascara that you use on a daily basis for longer than 3 months). Lancôme have won me over with this and I will definitely be repurchasing it!