Last week the third installment of the iconic Lancôme La vie est belle arrived in stores. I love how so many perfume brands create different variations of a popular fragrance. The focus is still the same with Lancôme focusing on a fragrance that represents happiness as a tangible, reachable reality. With their latest fragrance Lancôme is writing a brand new chapter in the La vie est belle story one that is infused with grace and liberty. As you all know I don't go a day without wearing a fragrance and believe that perfume has the power to lift your mood and alter a bad day into a good one. I therefore personally resonate with the message behind this fragrance.
"Mistresses of their own destiny, they understand that simply smiling at life and its possibilities constitutes the first step towards happiness."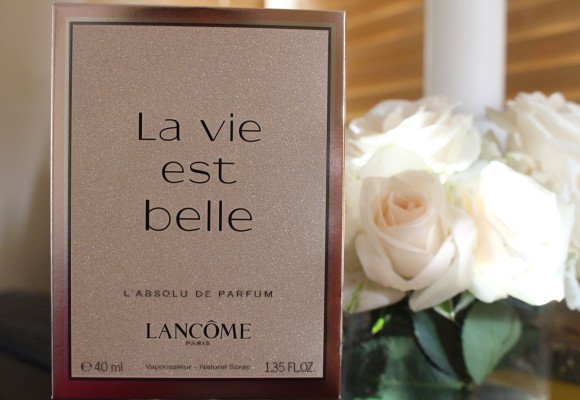 La vie est belle L'Absolu de Parfum brings out the fragrance's very quintessence: more powerful, more sensual and as harmonious as ever. With La vie est belle L'Absolu de Parfum, the gourmand and iris facets are amplified. The famous gourmand accord, fueled by tasty praline and colourful fruits like pear and blackcurrant, alongside the almond inflections of tonka bean, is transcended by a brand new vanilla pod accord. New ingredients added to this fragrance include aldehyde for a chic elegant element. The composition's oriental accord has been reworked and along with its patchouli now include amber-tinged notes of Cistus labdanum and warm notes of Cashmeran wood.
The historic bottle designed in 1949 by Georges Delhomme for Lancôme founder Armand Petitjean emerges in renewed form thanks to Catherine Krunas, to embody the blossoming of a fragrance reaching the very height of its sophistication. I adore that it has a "Crystal Smile" that represents happiness once again. The glass is weighty and the fragrance feels luxurious and rich in one's hand. Even its zamac cap feels expensive.
This fragrance is bold, one spray carries the powerful scent for several hours. The complexity, warmth and depth of La vie est belle L'Absolu de Parfum is consistently present throughout the day or night (if you so wish). This is a fragrance for a strong woman and even though it is womanly rather than girly it still has a playful fun side to it thanks to the vanilla, blackcurrant and aldehyde.
Lancôme La vie est Belle L'Absolu 40ml retails for R1050.00