Introducing the latest offering from the Garnier SkinActive Pure Active line; Pure Active Intensive 3-in-1 Charcoal is a wash, scrub and mask.
At a recent Garnier launch I received this product to try out. At 26 I am not the Pure Active range target market (which is ages 16-20) but my skin still has quite a high amount of sebum and regular breakouts so I tend to enjoy using the range from time to time. Also I am a sucker for anything with charcoal in it and put this 3-in-1 tube to the test.
You can use it in three ways:
1. Wash: concentrated in active Salicylic Acid it purifies skin intensely and removes dirt and impurities.
2. Scrub: it contains natural exfoliating particles to unclog pores and visibly reduce resistant blackheads.
3. Mask: enriched in ultra-absorbing vegetal charcoal and blueberry extract to neutralize shine while leaving skin comfortable and smooth.
Just apply a layer to your skin, wait a few minutes or hop in the shower, the steam helps open up pores which means the charcoal can pull out even more impurities. Then gently rinse off using circular motions to activate the scrub and remove dead skin cells. I'm not a massive fan of scrubs and wouldn't recommend using this daily but you could use it 3 times a week if you are experiencing blackheads and clogged pores.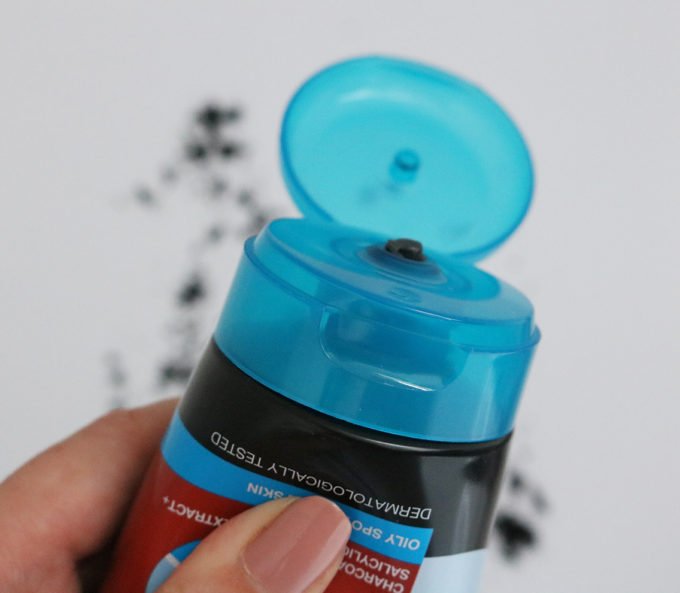 Garnier Pure Active Intensive 3-in-1 Charcoal Anti-Blackhead is available at Clicks and Dischem stores nationwide and the RSP is R116.95.