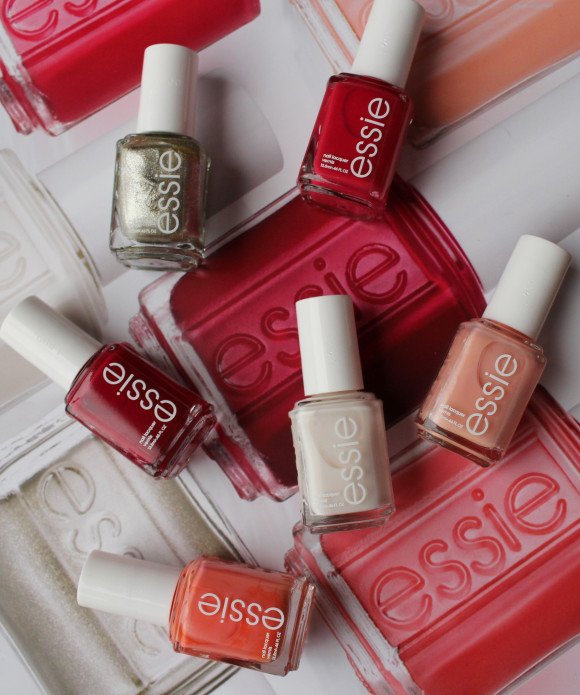 Essie makes a bold move to brighten up the gloomy winter days with these gorgeous bright and cheerful shades for their Winter 2015 Collection. This is a collection to celebrate the holiday season (in the North) and it is all about looking your best, most confident self with beautiful nails to match.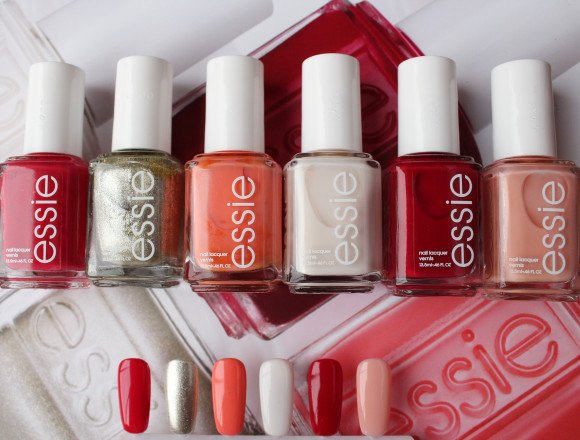 From left to right:
– Double Breasted Jacket: When I learnt that Exotic Liras has been discontinued I was heartbroken. Heartbroken over nail colour, I know how superficial but it truly was the perfect shade of red for my skin tone. I am also fickle though because once I applied the beauty that it Double Breasted Jacket I knew I had found my new ultimate red. Immensely flattering on all skin types and the perfect pop of red.
-Jiggle Hi, Jiggle Low: Only Essie could win me over with a glitter shade that I actually like. I am notorious for dismissing glitter shades because they either look too young or only work well as an accent nail. Jiggle Hi, Jiggle Low not only has a cute name but it is also a sophisticated glitter shade and will work well as a full manicure.
– Back in the Limo: Quite a summery riper melon shade but as melon is very in this year it is fitting that Essie include this beaut in their Winter collection. I love that this is a very warming orange and will help lift ones spirits on drab and dreary day.
– Tuck It in My Tux: A perfect solid white shade. I am still very much in love with white nails and this to me is such a classic. A neat white nail is the new french manicure.
– Jump in my Jumpsuit: A deep juicy red that can do no wrong. Applies like a dream and looks like one too.
-Bump up the Pumps: A delicate coral mauve which applies far more creamy than it appears in the bottle yet still is a solid coat after two applications. I was very happy to discover that this wasn't a sheer shade. I am quite over sheer nude shades this year and refer something a bit more definable such as this.
Essie's Winter Collection will be available in July at selected Dis-Chem, Clicks and Foschini stores, as well as selected beauty salons.