Combat Winter Dryness with The Body Shop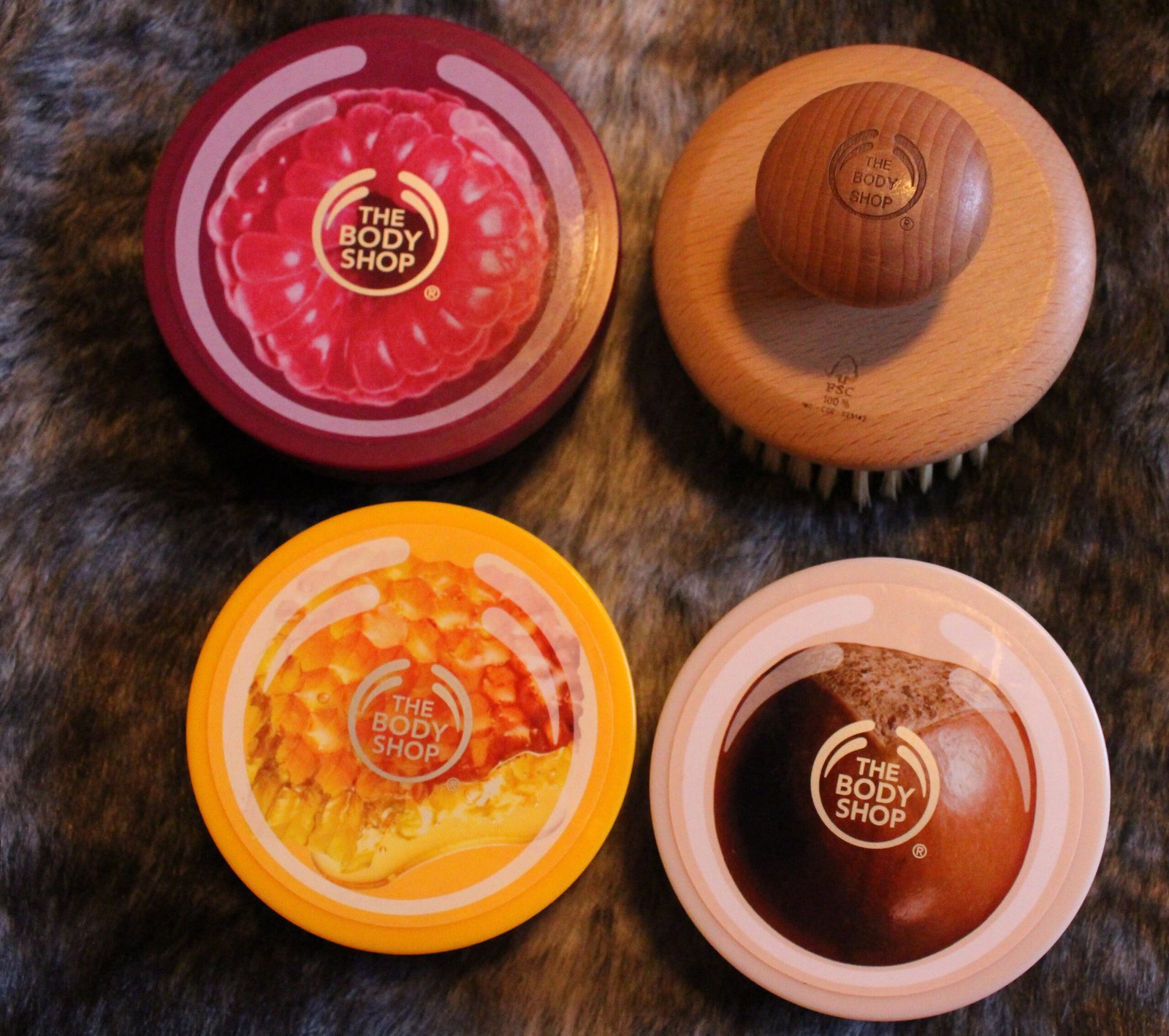 No matter what magical body butter a brand launches I am still drawn back to The Body Shop's body butters. Not only are they incredibly moisturising but the scents are all scrumptious. In summer I prefer other lotions but I know that the colder months are here when I find myself stockpiling body butters and scrubs at The Body Shop. They currently have Mother's Day specials and practically always some kind of special for Body Shop card holders. These are my season favourites to combat winter dryness…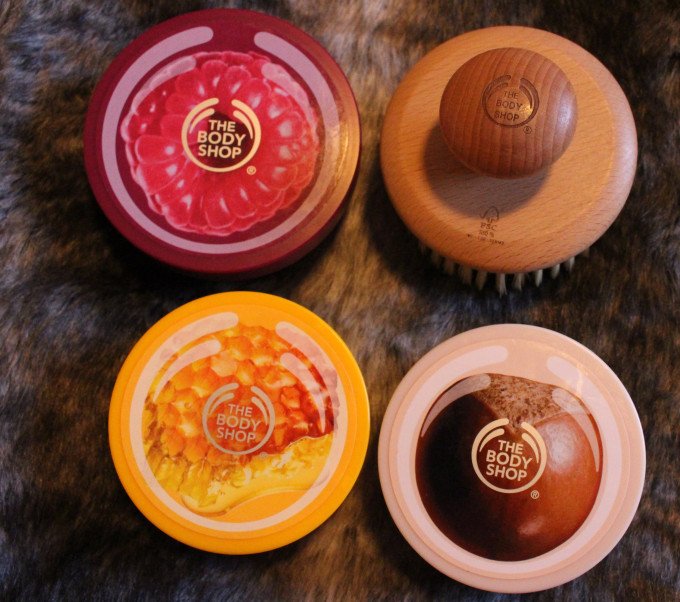 Any time of the year one should be Dry-Brushing but come winter time it is essential. Dry-brushing helps to increase circulation and also helps ones lymph system. Regular dry-brushing can even eliminate the appearance of cellulite. Dry-brush before showering and always move in a direction towards the heart.
For shower fun we have my two favourite scrubs… The Shea and Sugar scrub is a new one that has now ranked as my number 1 body scrub of all time. It is sufficiently gritty to slough away any dead skin and the Shea keeps my skin shiny and moisturised. After using it I sometimes don't even feel the need to apply moisturiser as it is that good. The Honey range scrub does a good job too but is more of a morning scrub and isn't as heavy-duty. I do however like the smell of it.
I was ecstatic to see that it Limited Edition time of the year and that means my favourite Body Shop scent in the whole wide world is back…Raspberry! The smell is addictive. A bit of the Raspberry body butter is enough to keep me soft and smelling great.
Which Body Shop range is your favourite?