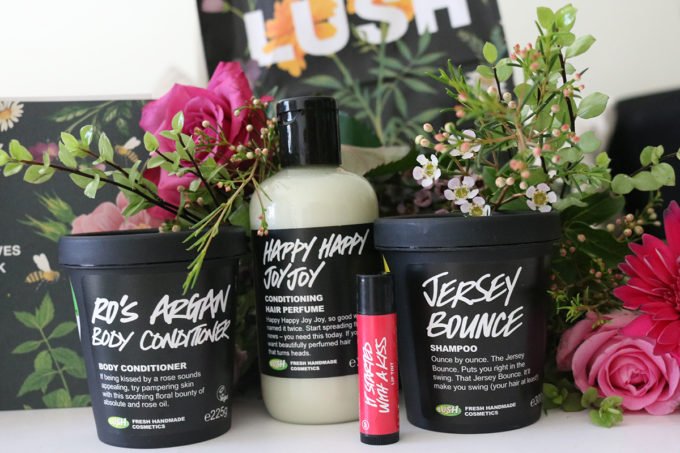 By now I'm sure you've seen me mention the amazing Canal Walk Bloggers Day Out event which I was fortunate enough to attend. Not only was it incredible from start to finish but we were gifted so many things that two weeks later I'm still sifting through everything. One packet in our "Sweet Dreams" gift bag was from Lush and it was one of the first of the beauty products that I started testing.
What was great about the selection was that they were all products which I've heard other beauties rave about but had yet to try myself. First up a little lip product that I sorely misjudged at first glance.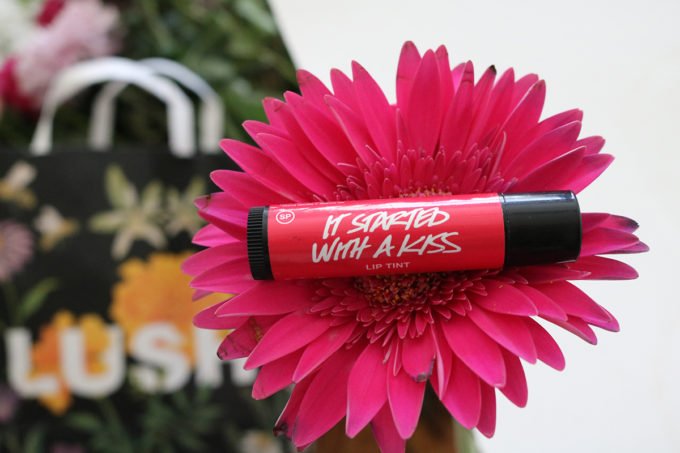 Lush It Started With A Kiss lip tint (R120) I mistook at first for an icky sweet probably strawberry or cherry beeswax based lip balm but nope I was wrong on all counts. Whilst it is a lip balm per se it is more of a tint/stain and has a gorgeous red transfer which can easily be built to a darker hue. Also the scent is a warming hypnotic cinnamon-spiced apple flavour which really compliments the colour. The nourishing formula contains extra virgin coconut oil and shea butter which gives a light emollient base. Perfect for winter!
Another product I know I'm going to love during the cooler months is Ro's Argan body conditioner (R295) which has a natural rich rose scent and is packed with super moisturising ingredients shea butter, almond oil, cypress oil, capuacu butter, Brazil nut oil, cocoa butter. As well as Argan oil, which is rich in vitamin E and incredibly nourishing and soothing on the skin. It contains 20% glycerine which locks in all this moisture. Simply apply to your wet skin while in the shower or bath, use the same as you would a hair conditioner.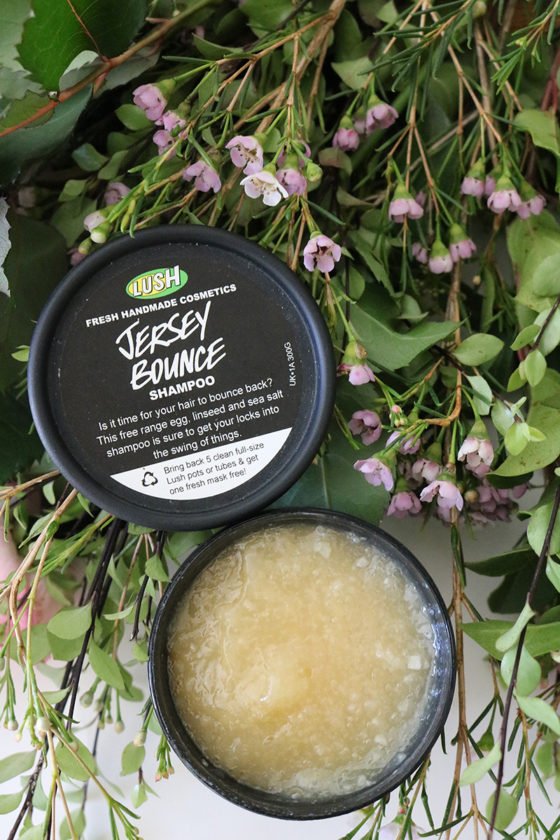 It took guts to try the next one…Jersey Bounce shampoo (R225) has quite a masculine scent and an unusual texture. The formula consists of course sea salt, lemon juice and free-range eggs. Now you can see why I was hesitant. It felt quite "chunky" and when I first applied it to my scalp and hair I panicked but then the foaming began and it transformed my unbalanced oily scalp and drier ends into soft silky locks and most importantly left me with clean balanced scalp. It is amazing for when you want to remove build-up or have an irritated oily scalp. It works like a charm and isn't harsh at all. The smell also grew on me. I've been using this every third or fourth wash and my scalp has never been happier. As far as volume goes it does certainly give one a boost.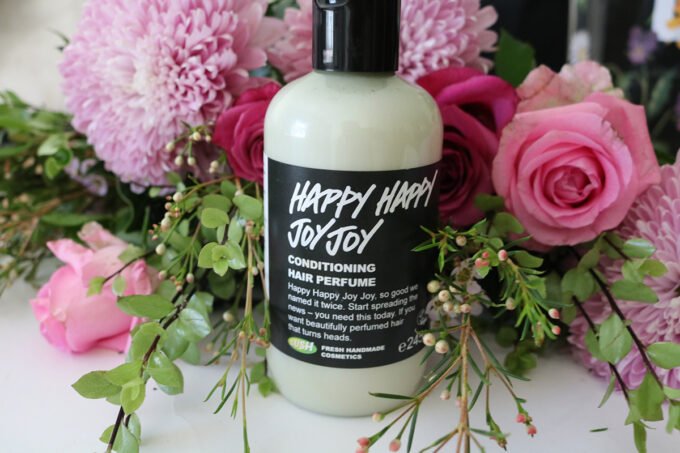 Happy Happy Joy Joy (R165) is a vegan conditioner that is lightweight, smells divine and leaves your hair super shiny. Invigorating, pretty scents of orange flower absolute, rosewood and grapefruit oils combined with a rose water, orange blossom water and almond milk base create a fresh, softening product that's perfect for dry or coloured/bleached hair.