The Body Shop Drops Of Sun Holiday Glow Creator from their Honey Bronze range have been on my radar since they launched late last year. I received a bottle a few months prior to the release date and couldn't wait for them to be available in stores so that I could share with everyone. They became a staple in my makeup routine and I shockingly forgot to feature them on here.
So without further ado let me introduce you to this little bottle of magic… The Body Shop Drops of Sun Glow Creator is much more than just a mouthful to say it also helps you save money. At R250 a bottle it is perfect for those on a budget, I've been using it almost daily for the past two months and before then at least several times a week and I am only a quarter way through it.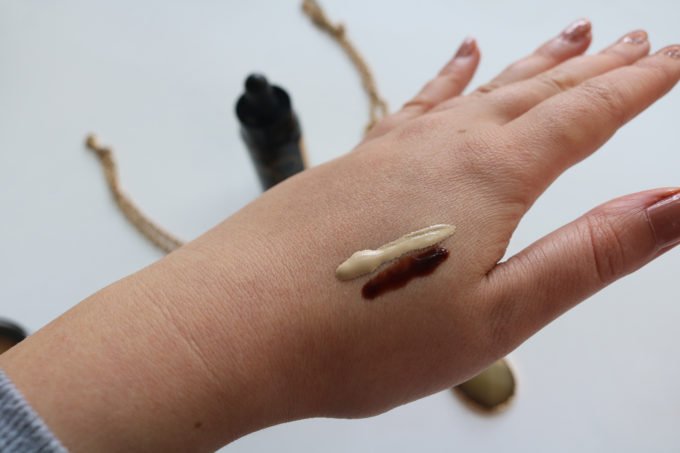 Mix one drop onto the back of your hand and gently blend into your foundation or moisturiser. As you can see the foundation I used is far lighter than my skin tone and is ideal for winter but in summer I tend to tan more on my body and need for my face and foundation to match. Should you aim for a natural sun-kissed look then just mix it with your regular moisturiser or BB cream.
Once blended you can use a brush or beauty blender to apply to your face. Should you wish to blend into a little bowl rather then by all means do so but I like that the heat of my hand makes the blending process much faster and I can judge how much I should add to match with my skin tone.
Finished result, I blended the foundation into my hand for easier visual effect. Perfectly matched foundation!