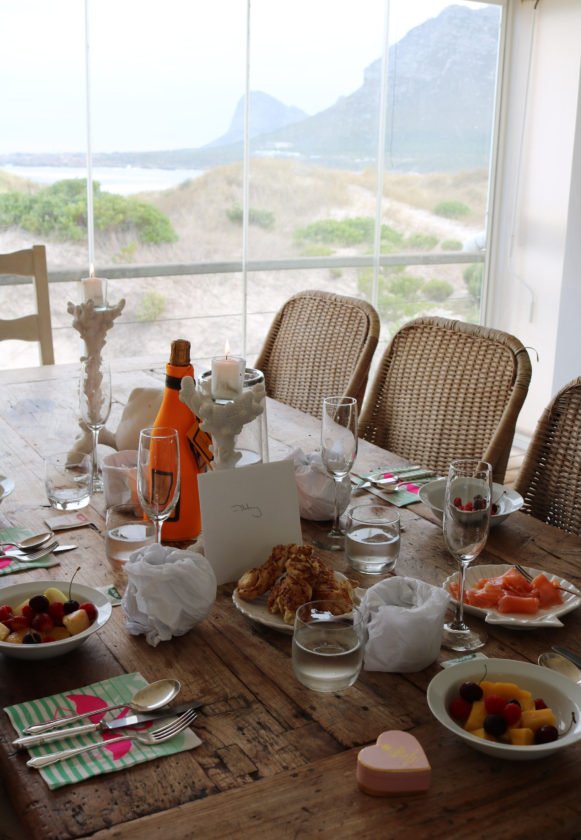 Apologies for this post being quite photo heavy but I've been trying to narrow down some holiday pics and there are just so many things I want to share! Two weeks ago I celebrated my 26th birthday. It was whilst I was on our annual family holiday and I felt so relaxed and happy. How could one not be with such a beautiful setting. We spent the first part of our holiday in Pringle Bay and the weather was so perfect with no wind or rain the entire time.
My sister chose a Flamingo theme for my birthday and I woke up to the most divine breakfast and Veuve Cicqout.
As the weather was so spectacular I wanted to go for a drive and we decided to explore the Hangklip area. Sometimes being out in nature is what I really crave and it was so peaceful and relaxing. The whole holiday we'd mentioned that it would be great if we saw some baboons (which are common for the area) so we were ecstatic when upon driving back we spotted a big male baboon in the road heading towards us.
He appeared completely unfazed by us and the vehicle and strutted past stopping occasionally to eat some roots. I then happened to look behind us and see over 14 baboons right behind us! Including several adorable little babies who would hop on and off their mothers backs.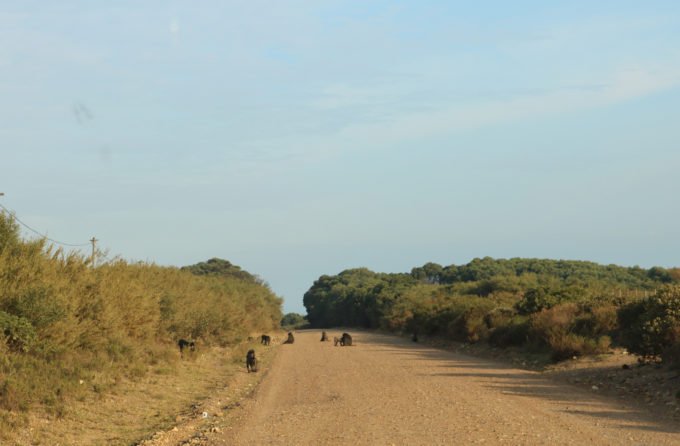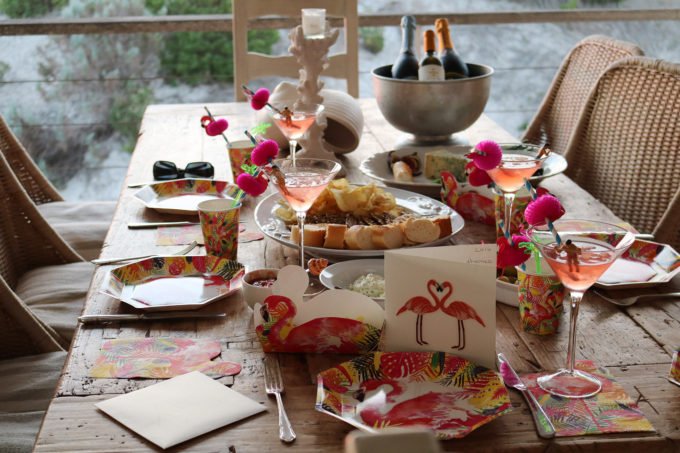 For my birthday dinner my awesome family then set-up a Flamingo themed cocktails and cheese dinner complete with Lifesaver mini men in the drinks which "save" your glass for you. My little guy was named Mitch so I knew which drink was mine.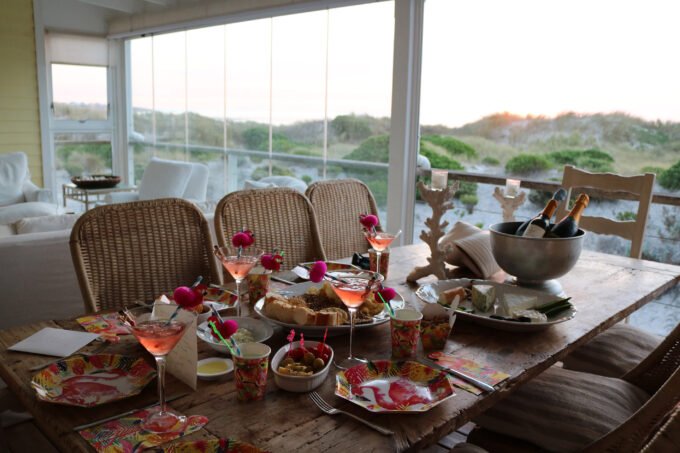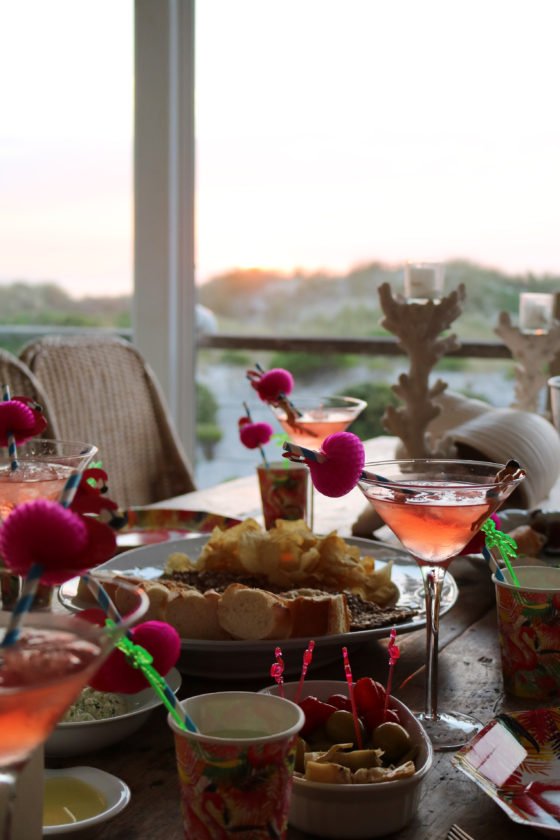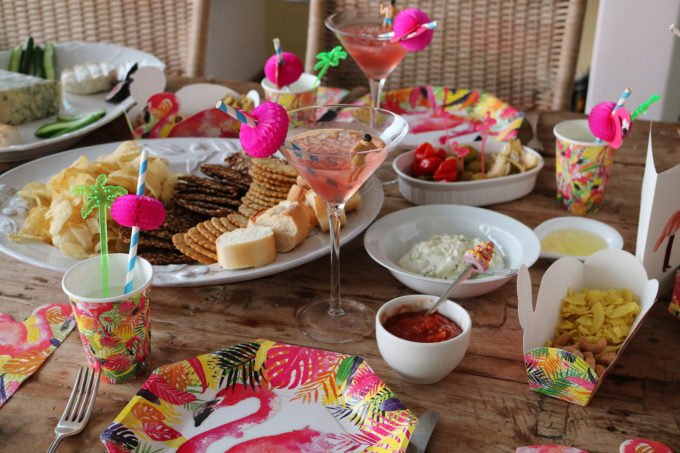 I was honoured with the most amazing pink sunset which the photo doesn't even do it justice it was so intense! My thoughtful sister also put my candles into the cheese platter as I don't eat cake.