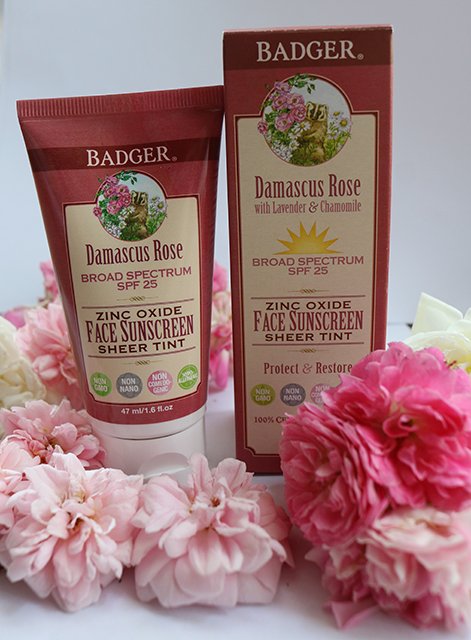 If you know me/read my blog often then you'll know that I always wear facial suncreen. Even if it is pouring with rain outside I'll protect my skin. As someone with fair skin I can quickly see sun damage and for the last 10 years or so have done my best to keep my face out of the harsh suns rays. All skin types should always wear sunscreen though it should be one product in your beauty routine that is non-negotiable. So let us get to my latest discovery… Badger Damascus Rose Face Sunscreen.
Badger is a really impressive ethical cosmetics company and I implore you to read more about them and watch the videos. All of their face care products are USDA Certified Organic & 100% Natural and not tested on animals. The Badger Damascus Rose Face Oil has been a firm favourite of mine especially in winter as the oil nourishes my drier skin and the scent is immensely uplifting. I was especially keen to try the Sunscreen to see if it too had that lovely natural rose fragrance.
At around R379 for 47ml it is on the slightly pricier end of the scale but you are paying for luxuriously pure ingredients not a tube loaded with chemicals and one active ingredient like so many of its competitors in that price bracket.
This all-natural zinc oxide sunscreen is incredibly lightweight and applies with ease. It is suitable for daily use and is lab approved non-comedogenic (so it won't clog pores) and hypo-allergenic. It works with all skin types and can be worn alone or as a primer under makeup.
The Badger Damascus Rose Face Sunscreen provides excellent broad spectrum protection from both UVA and UVB rays with non-nano, uncoated zinc oxide, the safest and most effective single mineral active ingredient. Damascus Rose, Chamomile, and Lavender soothe, refresh, and revitalize delicate skin. Seabuckthorn, Rosehip, and Pomegranate deliver potent antioxidants and vital nutrients.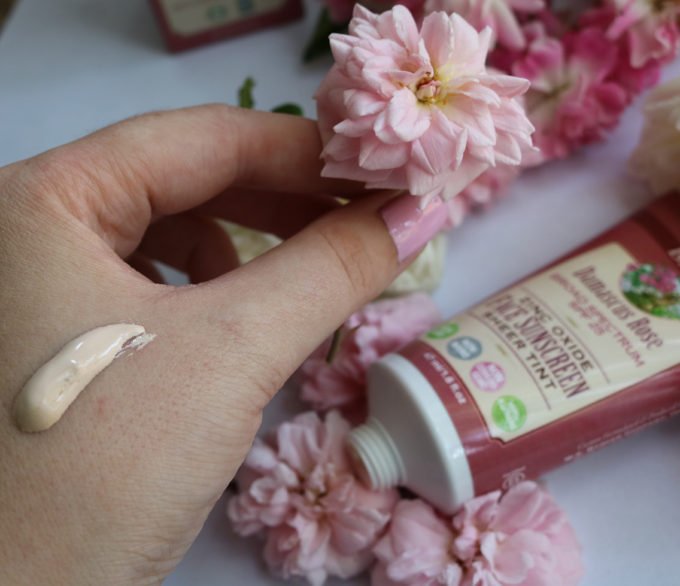 All Badger sunscreen creams and lotions are Non-GMO certified by NSF to NSF Non-GMO True North. As well as cruelty-free and safe for coral reefs and other marine ecosystems.