Athleisure has been a dominant trend in the fashion world for years, which shows no signs of slowing down in 2023. How cute is this bright pink Nike Tshirt ensemble, which forms a part of their Sportswear range? The Nike Tshirts in their Essentials range naturally make for some great Athleisure street-style looks too.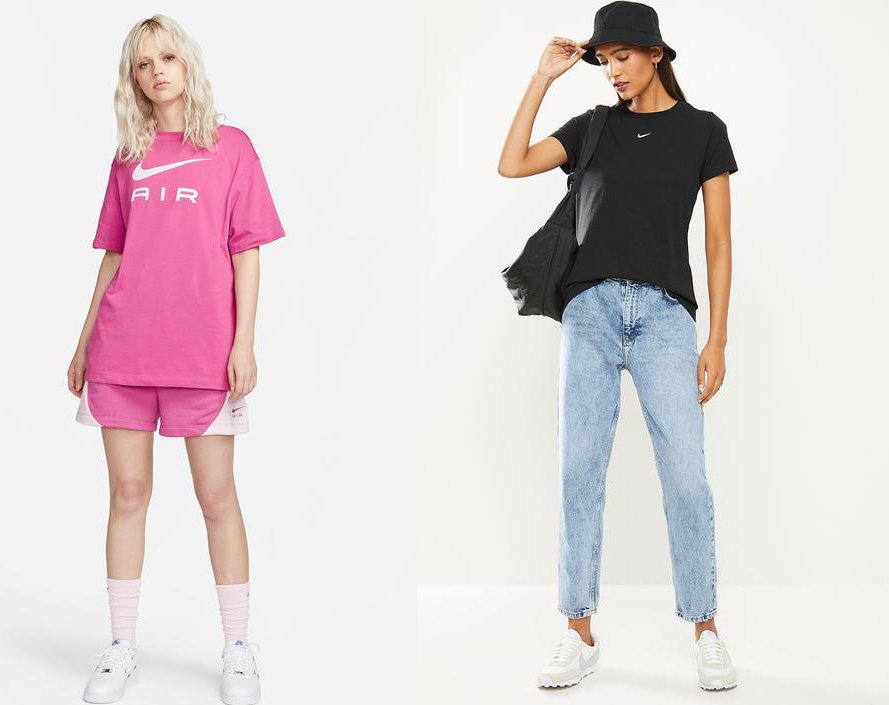 2023 It's All About Bold & Sustainable Fabrics.
We see some exciting new athleisure trends incorporating sustainable materials, bold prints, and retro-inspired designs.
Sustainability is a significant trend in fashion right now. Athleisure is no exception. In 2023, it's all about organic cotton and other sustainable fabrics in their designs.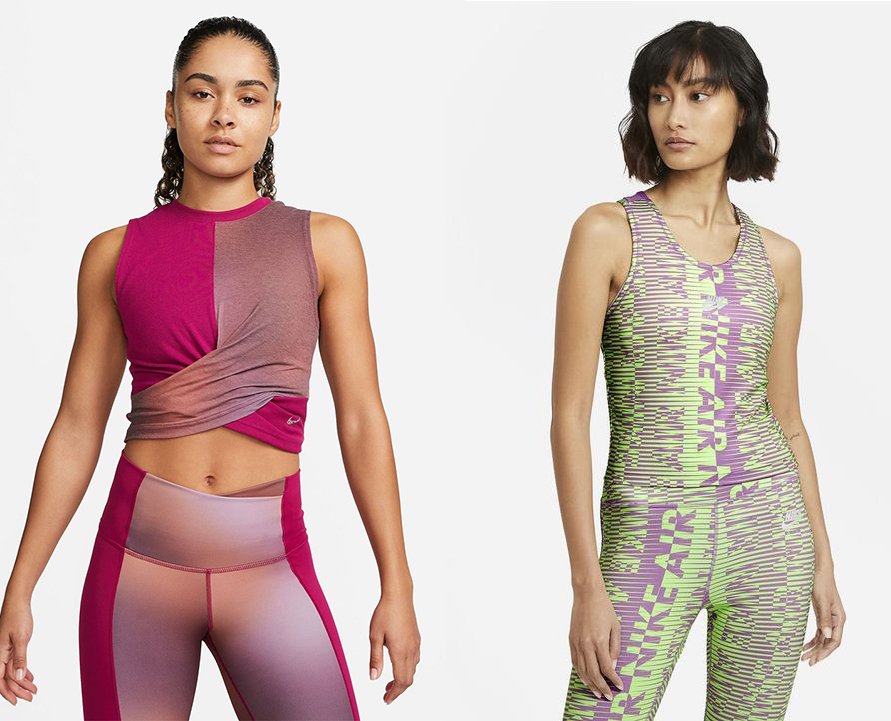 Bold prints & patterns like this modern tie-dye tank can add a fun and playful element to your athleisure looks. You can incorporate this trend by choosing sports brand pieces with eye-catching prints to wear with a pair of sleek pants or pairing either one of these tops with some denim-cutoffs shorts can look incredible.
Mixing and Matching
One of the great things about athleisure is that it's all about mixing and matching different pieces to create a unique and personalized look. Take a longer-length t-shirt dress and throw on a bomber jacket during this transition from Autumn to Winter.
Athleisure is a trend that continues to evolve and adapt to new styles and trends. Create a unique and stylish wardrobe that is both functional and fashionable. Whether you're running errands or hitting the gym, athleisure is the perfect way to look and feel your best.