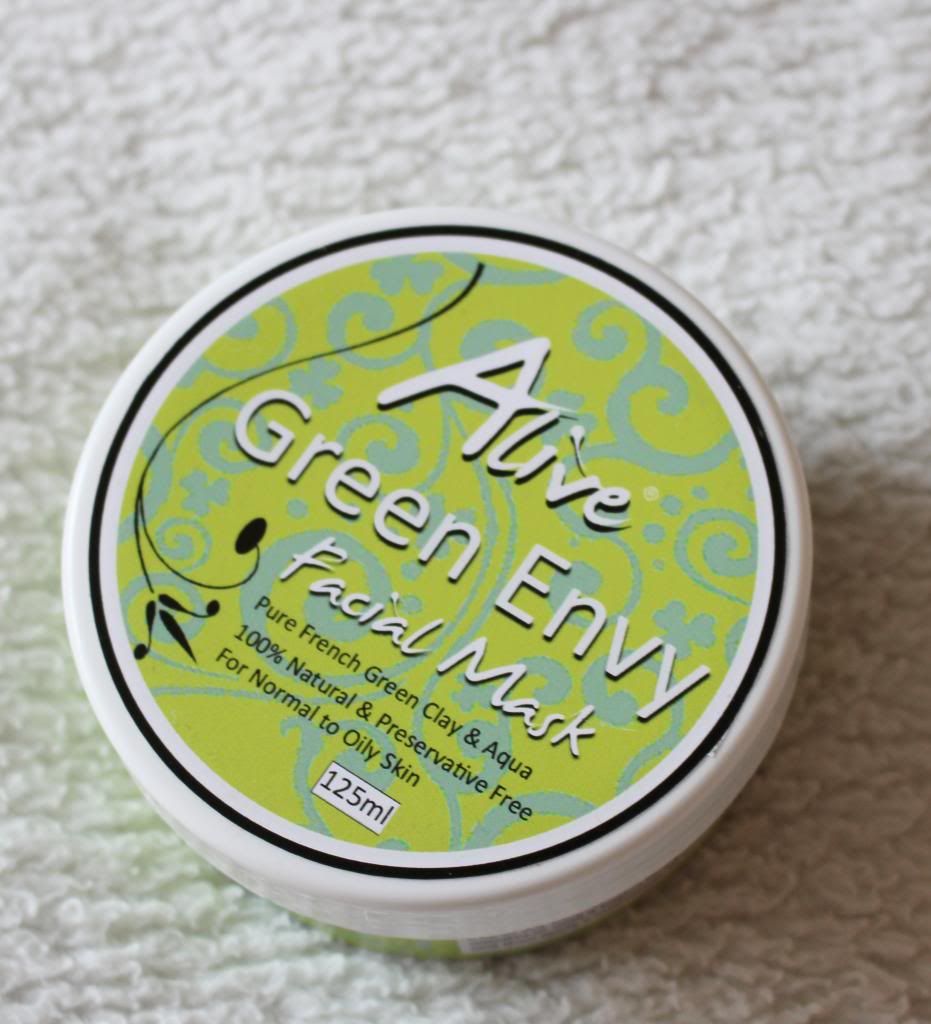 Face masks are a total skin saver especially for someone like me who tries out numerous different skincare brands on a regular basis. As wonderful as many of the cleansers, creams and serums are, jumping around can wreck havoc on ones skin. So to sortof "refresh" my skin I tend to use a clay based facial mask. Many others prefer to go for a full professional facial but I find my skin usually reacts badly to these and therefore I rather use a simple but effective at-home mask.
I have always been fond of using more natural products, both internally and externally. As a health product advisor I am exposed to numerous wonderful and exciting new brands such as Alive. I was fortunate enough to try out their Green Envy mask which is 100% natural and preservative free. Now if you have used a clay mask before then you will know that it can cause you to look like some kind of swamp animal once applied. This mask is easy to apply and glides on, and don't be alarmed once gently washed off none of the green residue will remain.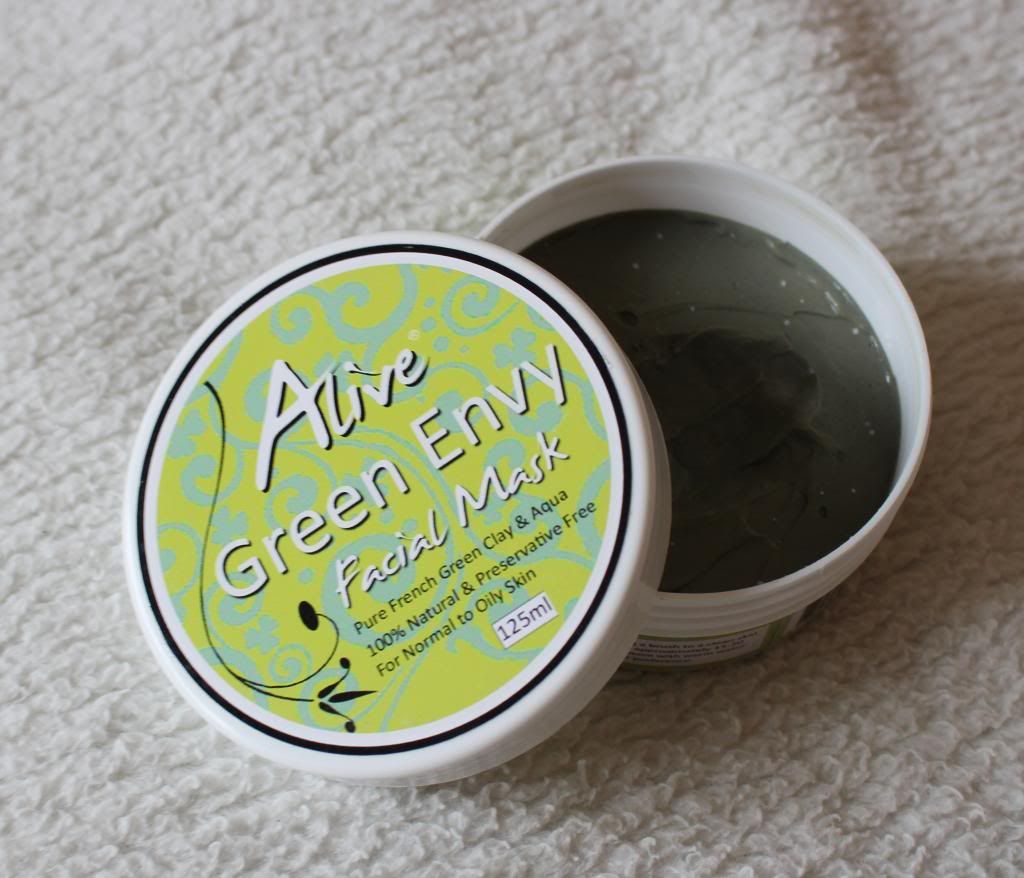 Green clay works best for normal to oily skin, it lifts out any impurities more effectively than any other deep cleansing masks out there. The green clay is fantastic for absorbing excess sebum. The magnesium oxide cleans ones skin and it absorbs any excess fat (such remaining oils from overly rich beauty products that have caused clogged pores). Once rinsed off you are left with a gorgeous glow but which is not at all shiny or sensitive.
I like to use a clay mask once a week sometimes once every two weeks but for those with excessively oily skins you can safely use this mask up to three times a week. The nice thing about Alive's mask is that it is blended with water not milk. This means there are no issues with using it frequently and it will not cause any irritations. There have even been studies that Green Clay mixed with aqua can be used as a cure for acne. Remember to gently pat the mask on and remove with plain water after 20 minutes.
Find a store near you stocking Alive products here or purchase online from Lushberry for R130