Happy 2015!!! Thank you for all of the support over the past year. I am so grateful to each and every one of my readers and I hope that you will all be with me for the journey ahead.
I took a little blogging break over the past week and a half in order to refresh and re-adjust my focus for the year ahead. Fortuitously glacéau® vitaminwater™ sent me over a stash of their new flavour Focus. I am obsessed with the kiwi strawberry flavour combo, it is so refreshing and the perfect drink this summer.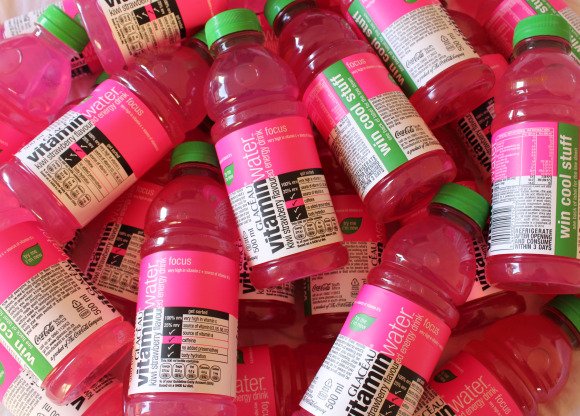 This has become my ultimate drink for when studying or writing. The combination of ingredients truly do help one to focus, this energy drink is very high in vitamin c and is a source of vitamin a and b's; contains caffeine; and has no added preservatives, oh and did I mention that it tastes delicious.
Is available at most leading supermarkets nationwide. To find out more about the new Focus flavour check out glacéau® vitaminwater™'s site or follow them on Twitter.
I have set many goals (I prefer to set goals rather than resolutions) for 2015 including many blogging ones. I realised that in December One Stiletto At A Time turned 3! I am excited to see what lies ahead and know that focusing on what is important is definitely the way forward. What goals are you focusing on this year?