Part of my first ever #TravelChatSA experience included lunch at Steenberg Catharina's.
After a delightful time at the newly renovated Steenberg spa's pool area we then headed to Catharina's Restaurant. Catharina's Restaurant at Steenberg pays homage to the woman who started it all, the fascinating and feisty Catharina Ras, who founded Steenberg in the 17th century.
Taking a leaf from Catharina's adventurous book, this restaurant serves up contemporary food, making guests feel welcomed as they revel in the abundance of fresh produce, cooked simply and presented beautifully.
The food is a modern take on traditional South African dishes in conservatory restaurant at farm-turned-hotel. There is an extensive wine list but I highly suggest starting off with a glass of Steenberg's award-winning MCC.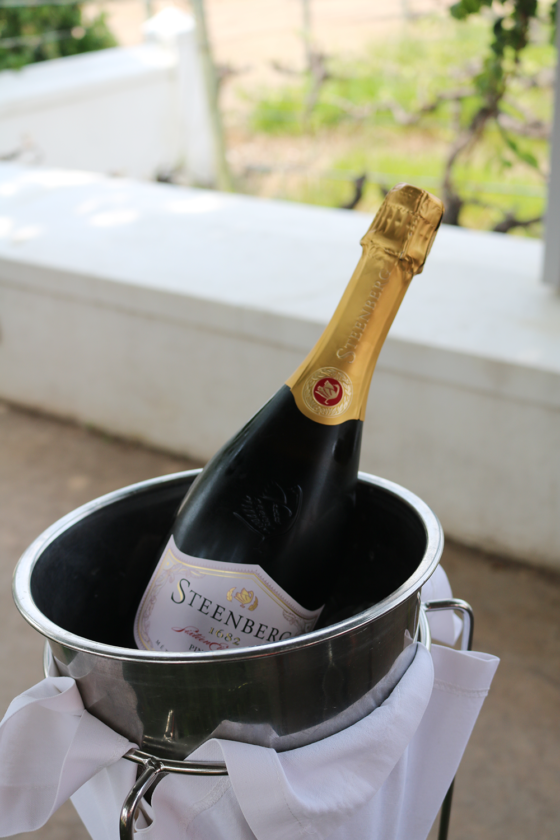 We all opted for their Winter Special which runs until the end of October. You can choose between the Omni, Vegetarian or Vegan menus. 2 Courses is R185 and 3 Courses R215. Which is exceptional value for money as the food is impeccable and generous.
Starters include "Soup of the Day" which those who'd ordered it raved about, a mouth-watering marinated aubergine salad with chickpeas, feta, toasted pumpkin seeds and more. I opted for the Cape Malay Fish Croquettes with a refreshing pickled ginger and bean sprout salad with lemon aoili.
There are four main dishes on each of the three menus, so plenty to choose from. The Grilled linefish was generous in size and accompanied by the most delicious pea puree, baby corn and puff pastry. The Sous Vide Pork Belly came with rosemary crushed potatoes, star anise and citrus jus. The presentation was impressive too. On the vegetarian menu, the Sauteed Vegetable and Lentil Ragout looked divine with its spiciness and potato and corn samoosa with coriander yoghurt.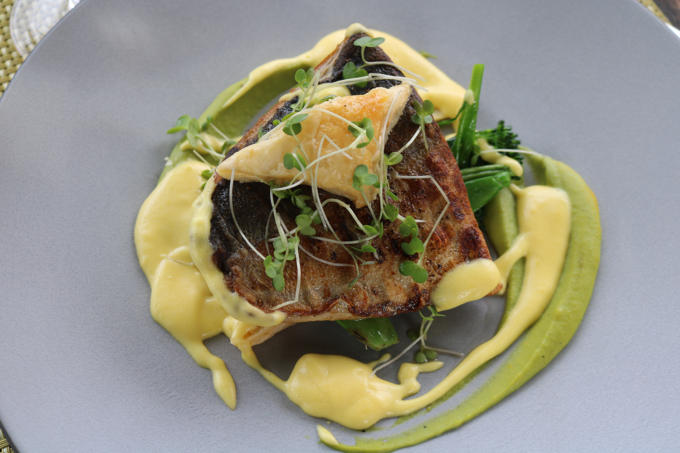 As I'm not the biggest sweet tooth I decided to have a cheese platter from the a la carte menu and honestly it was the best cheese platter I have ever had! It's a Chef's cheese selection, pear and sultana chutney, beetroot gel, mustard crackers, celery sorbet. Celery sorbet is now my new favourite thing in the world. If there was a cheese board award then this would win hands down!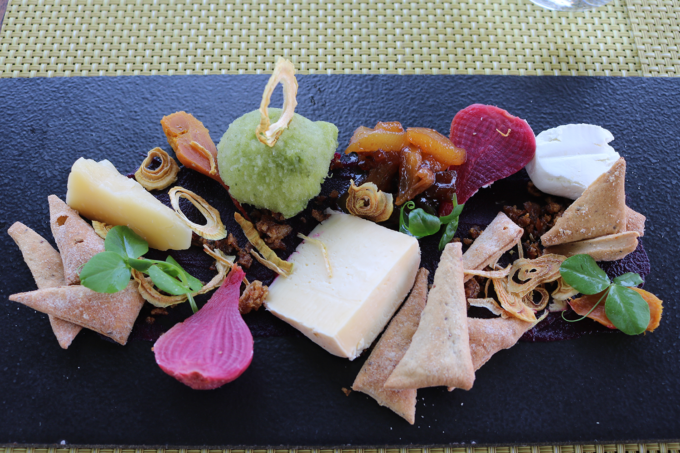 I will admit that the desserts looked incredibly enticing especially the Sticky Date Pudding which came with pumpkin ice cream, macaron, caramel espuma, cocoa snap.
Afterwards, we indulged in another glass of Steenberg MCC, Chardonnay this time and relaxed at the spa pool section. Sheer indulgence.
Thank you, Steenberg and Travel Chat SA for the spoils!
Disclosure Ranking: 2