Bailey from Vanilla Blonde did a post last year called 10 Examples of How Blogging Works, in it she described that yes blogging does have an immense influence on what readers do and purchase and that it does in fact "work". She also wrote a line mentioning how rare it is for bloggers, and especially local bloggers, to give praise and awareness to their fellow bloggers. This made me think about how many great blogs I read on a weekly basis when I have a chance to sit and scroll through my reading list on Bloglovin. Here are a list of some (I couldn't list them all in one post!) SA bloggers that I love to read…
Vanilla Blonde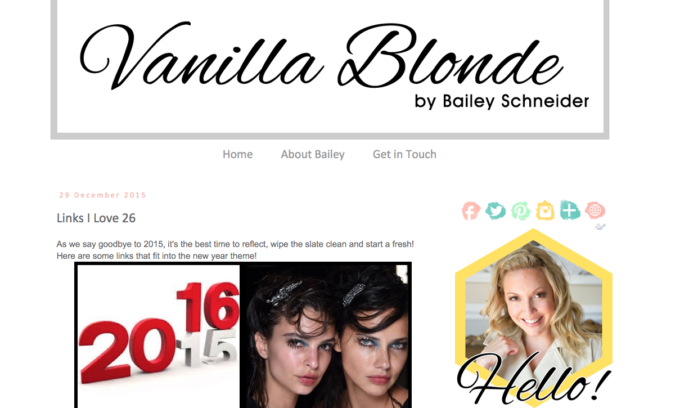 Bailey from Vanilla Blonde has been supporting me since the beginning of my blogging career and her comments always encouraged me to keep going. I love reading her site, where she shares her lifestyle and personal thoughts. Her positive attitude shines through each and every post that she writes. Even though she is always so open and honest about the good and the bad and doesn't sugar-coat things (literally) she still manages to remain Little Miss Sunshine. I always enjoy reading her inspirational posts as well as the personal ones involving the adorable Duke.
I'll Take It All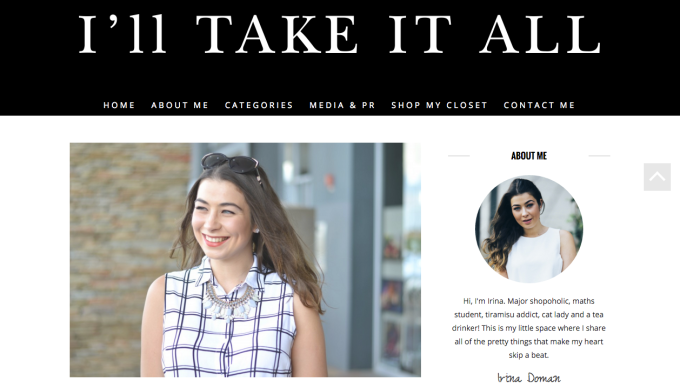 Irina is an incredibly smart and stylish young woman and definitely someone to watch. I absolutely love her chic style and that she mixes higher end items with more affordable pieces. Her look books are my favourite part of her blog and I am incredibly envious of her entire wardrobe, her new Louboutin's in particular. She also has an infectious smile!
Beauty Candy Loves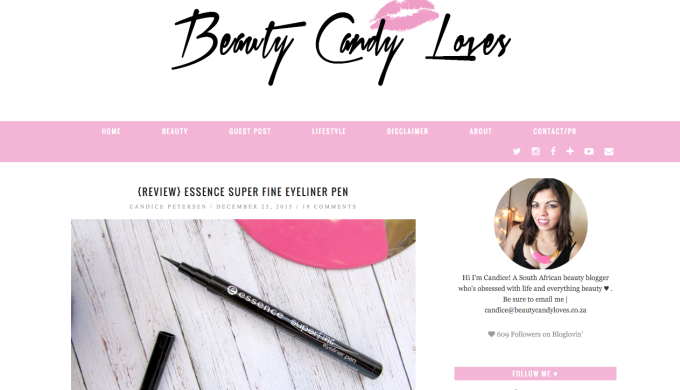 Candice from Beauty Candy Loves is a fairly new beauty blogger but already her blog ranks among the best in my opinion. Her honest insightful reviews keep her among the top of my beauty blog reading list. Great things are in store for this beauty blogger!
Inspired Living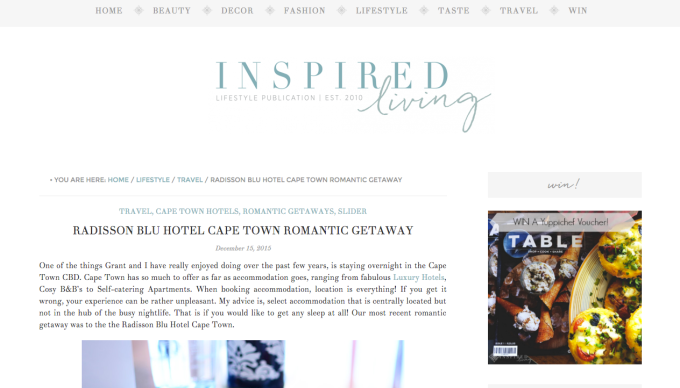 Three words come to mind whenever I click onto Fiona's blog Inspired Living: Class, Elegance and aspiration. Her sleek site is the perfect escape. Her photography is world-class and her travels leave me wanting to explore more local places and eateries. South Africa is such a beautiful place and I feel that Inspired Living captures much of what SA has to offer when it comes to lifestyle.
Meghan Silva's Blog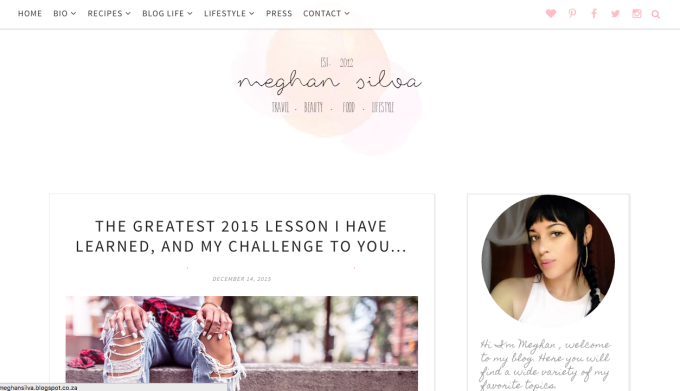 Meghan is one of those soulful bloggers when you read what she writes you pause and let the thoughts wash over you before proceeding to the next sentence. She really is a beautiful writer and her posts are usually filled with positivity. She doesn't blog as often as I wish that she did. This is due to the fact that she is currently away in Uganda but hopefully when she is back we'll be blessed with more frequent posts.
ZeeXOnline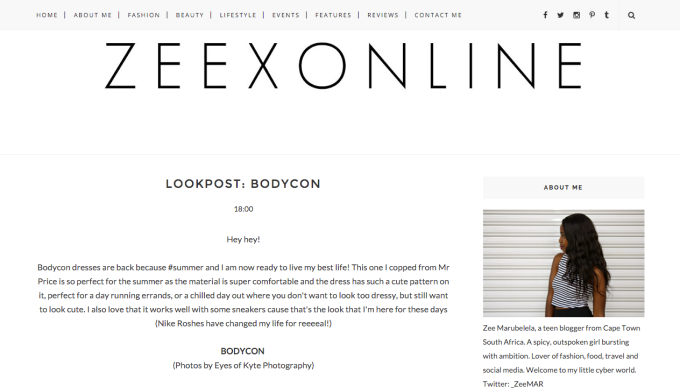 Zamangwe AKA Zee is a teen blogger with true style. She knows how to put together effortlessly cool looks and has a penchant for monochrome which of course I adore. Her blog is also incredibly professional and I admire her for juggling both high school and running such an awesome blog.
Cara Fay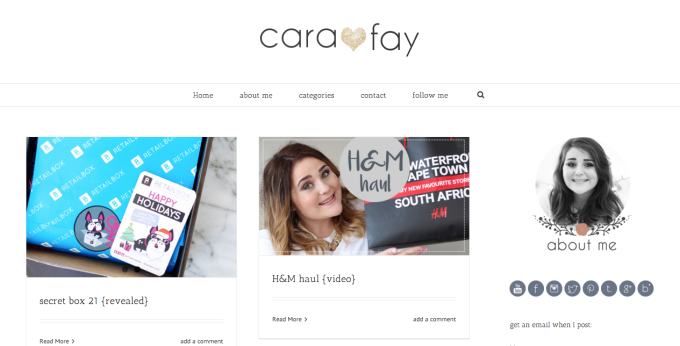 Cara runs a beautiful blog and I often read through her archives to see if there are any reviews I missed (a sign of a very good blog). She also has a stunning Youtube channel which I highly recommend subscribing to. Her videos also allow her bubbly personality to shine through.
Fashion By Brett Robson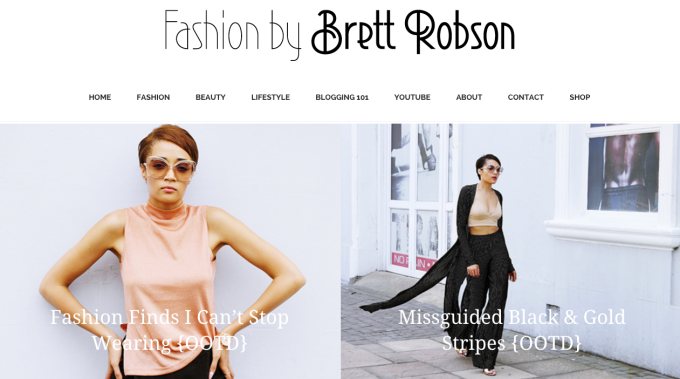 Brett knows fashion, to her it isn't dressing up she lives and breathes fashion and it shows through on her blog. She knows her stuff and is also a shrewd businesswoman which is testament to how well her clothing line is doing. In it's second season now and selling out quickly she is the perfect example of how you can mix blogging and business and still maintain integrity.
Make It Rayne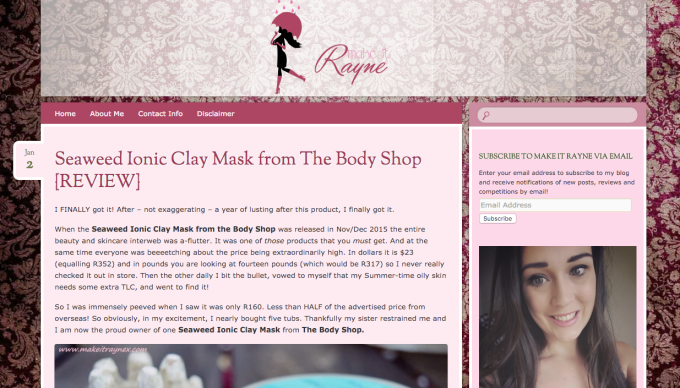 I have yet to meet Rayne at a blogger event but she seems like a sweet fun young woman that's determined and destined to be an extremely successful blogger. Her passion is present in the amount of detail she puts into every post and she is consistent with that level of quality to. Her step-by-step tutorials really allow readers to get a good idea of the look and feel of the products featured.
There are so many great bloggers in South Africa, we are finally catching up to international standards and in some areas possibly surpassing them. I loved sharing some of my favourites with you and this might even turn into a little series of features.