Rolling in the Deep (Leaves) OOTD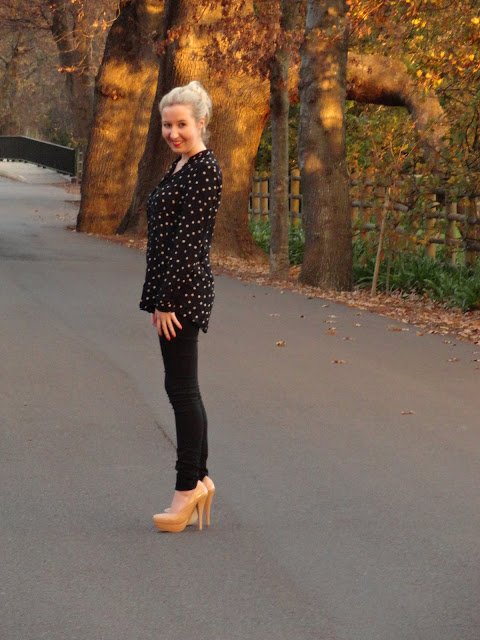 After an extremely trying time last week I hope this week will possess less drama. I tend to feel very unsettled when everything around me is going wrong but am feeling more centred and in control today so bring on the week!
These shots were taken chasing yesterdays fast fading light….
Blouse- Studio W
Heels- Aldo
Handbag- Accessorize
Lipstick – Lancome in L'Absolu Rouge