Most of you know the whole beauty box movement, where one can subscribe to a box and you will receive one filled with beauty samples each month. The beauty box industry in South Africa has been chopping and changing so much over the past few years and
Rubybox
which was the first in SA is still going strong. I have been a Rubybox subscriber since their inception and love how they have gone from strength to strength.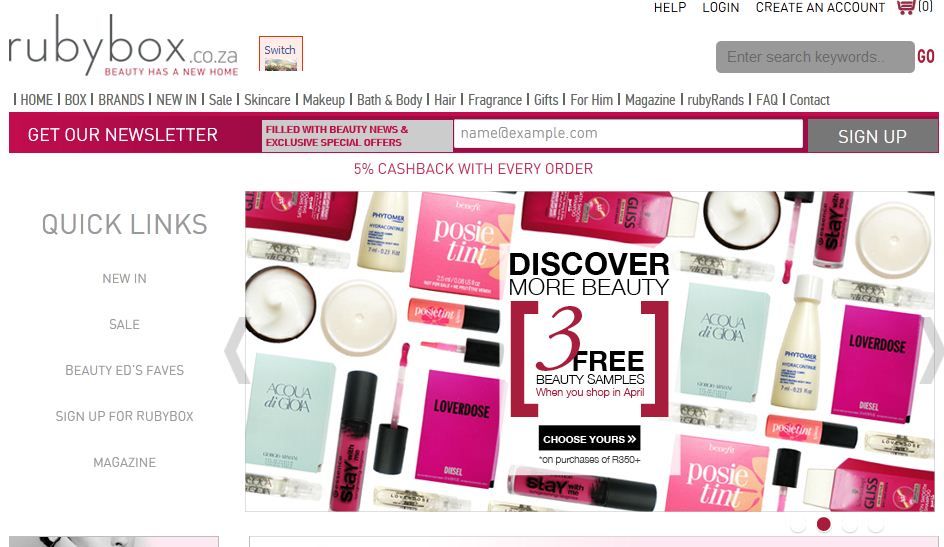 They have the most amazing online store where you can purchase full sized products. Their online store is so well priced and you can earn Rubypoints (either by purchasing or being a subscriber) which you can then cash in at their online store.
Overall Rubybox is on my top 3 list for go-to online beauty stores as they stock so many brands both local and international. They also frequently have flash sales and specials on which is also a plus.