Last month I did a post on Stylemology but soon afterwards I attended their media launch and got to meet the team. Stylemology is a wonderfully intuitive and interactive site which is definitely breaking grounds in terms of local shopping sites.
They offer both women's and men's sections and I love that they advertise differently for each section, as women tend to go for a particular style or look and men prefer to stick to the lifestyle a designer portrays.

They are launching actual video clips where you can pause and shop the item you see on screen. Each model used has a particular character so if you relate to one models style you can view similar items that tie in with that look. Stylemology are also all about the fresh and up-and-coming, the models chosen are all relatively unknown but show great potential to become the next big thing. The same goes for the photographers used and just browsing through their site you can see just how incredibly talented everyone selected truly is.
We got to browse through their current collections and I could happily add every single piece to my wardrobe. We were gifted with a voucher and the site is easy to use. Currently they only accept EFT and credit card.They offer free 48hr delivery.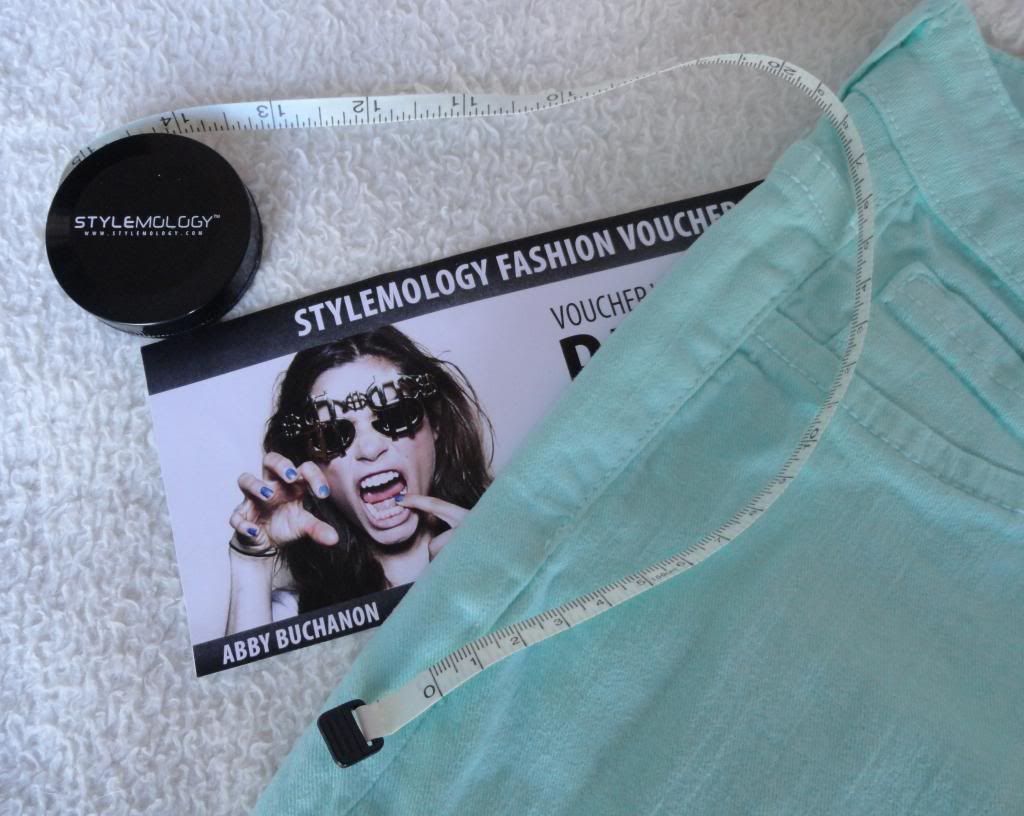 I appear to be in deniel and still believe Summer will be sticking around so I went for these mint jeans and a pair of white shorts. Sadly the white shorts (which are a size 30) are too big but I am gonna have them tailored in slightly. The jeans which are size 28 and fit perfectly are so incredibly comfortable, I will definitely be purchasing this brand again in Winter colours. With your delivery you receive a super cute and useful retractable measuring tape.