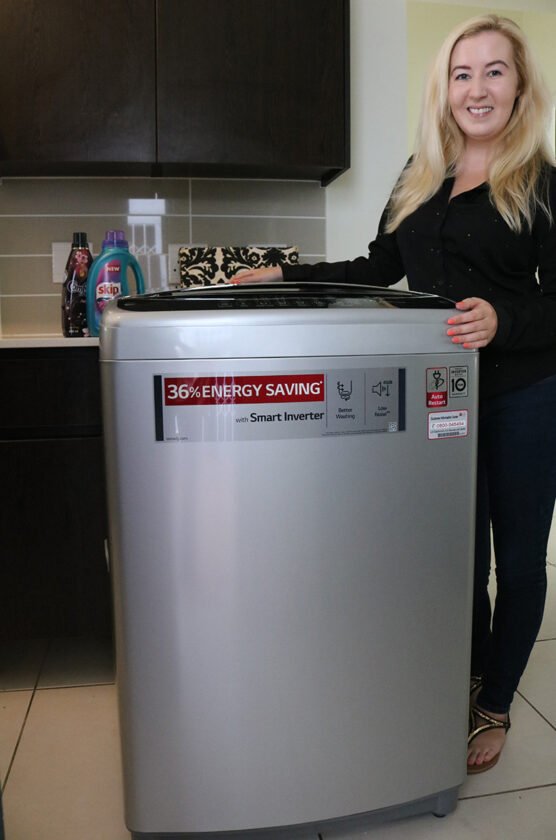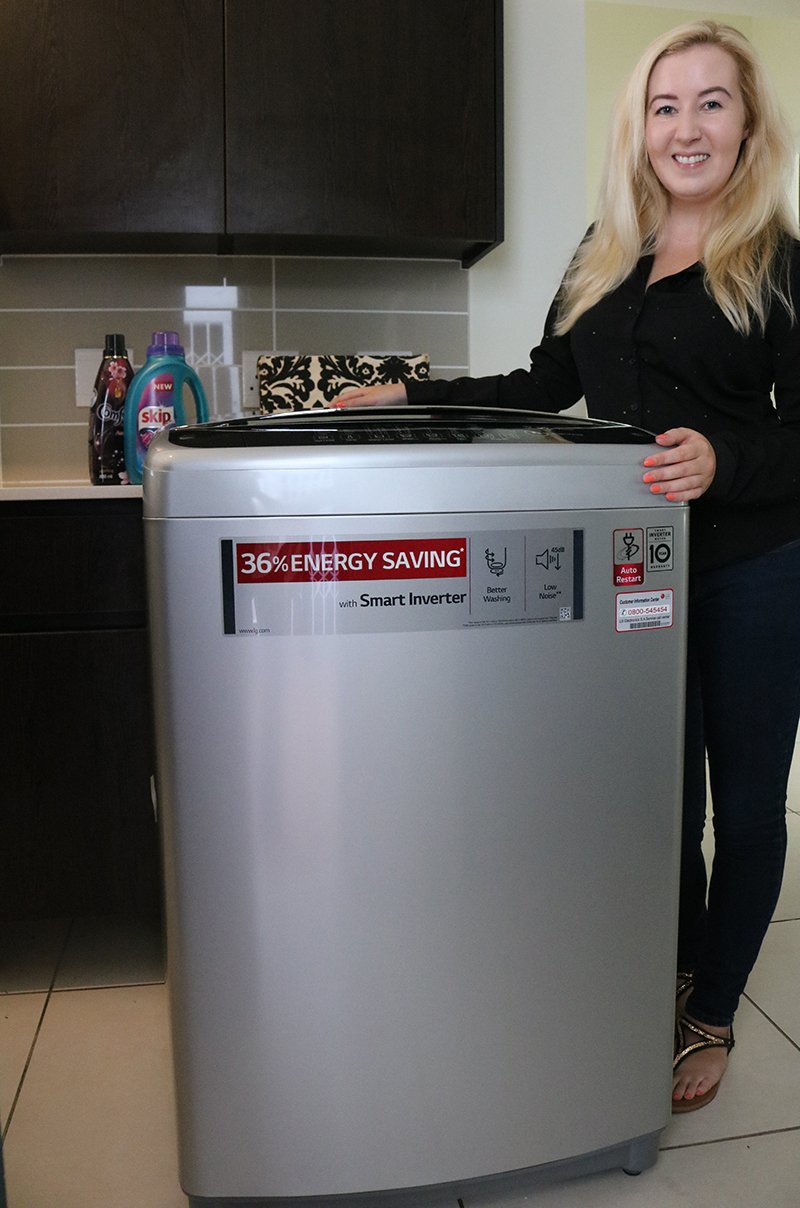 So the LG 15KG Sapience Top Loader with Smart Inverter Washing Machine is definitely the largest press drop I've ever received but also one of the most useful. This beautiful machine has three key benefits – Energy Saving, Better washing, and Durability. It's also been very easy to use to collect the grey-water from which means in this drought it's also water-wise!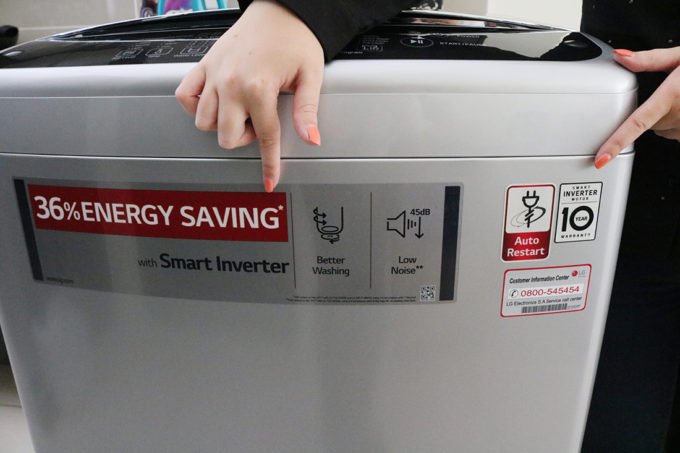 I was given the option to choose from the three sizes available and they all come in both white and silver. I chose the 15KG Sapience Top Loader with Smart Inverter in silver. It's a stylish machine and although quite large it doesn't look bulky at all. In fact I was impressed by how sleek it looked, but then again aren't all LG appliances beautiful!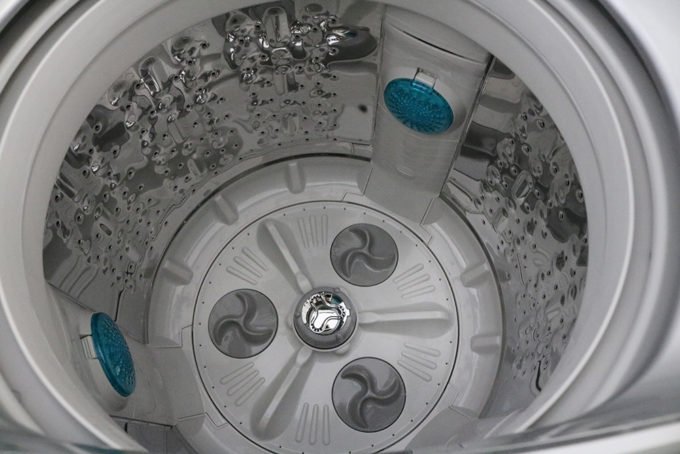 The Turbo Drum™ → TurboDrum™ enables the most powerful wash and removes even the toughest dirt through strong water stream of rotating drum and pulsator in the opposite direction.
Smart Motion is 3 kinds of motions created by Smart Inverter for optimized washing by fabric type. Agitating for powerful washing, Rotating for tangle free and Swing for delicate washes. I loved the Rotating setting the most, as nothing bugs me more than having to untangle clothing after a wash. All three settings are incredibly effective though.
Two other key features which I love is the Energy Saving with Smart Inverter Control function and LoDecibel™. Smart Inverter Technology eliminates wasted operation by efficiently controlling energy use. The Smart Inverter Motor minimizes noise and vibration level. Plus more durability and 10 year motor warranty.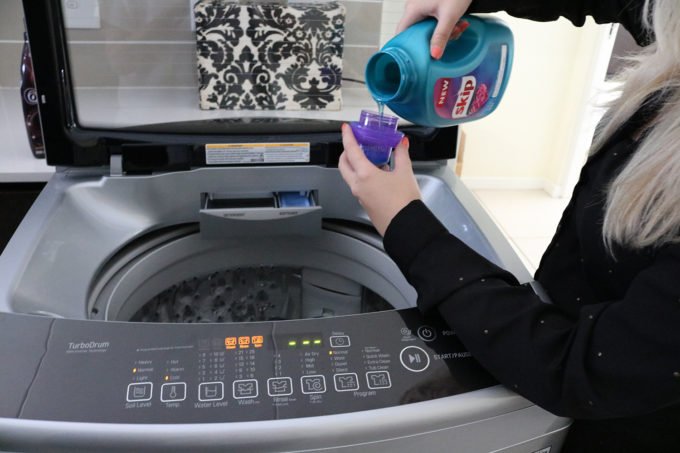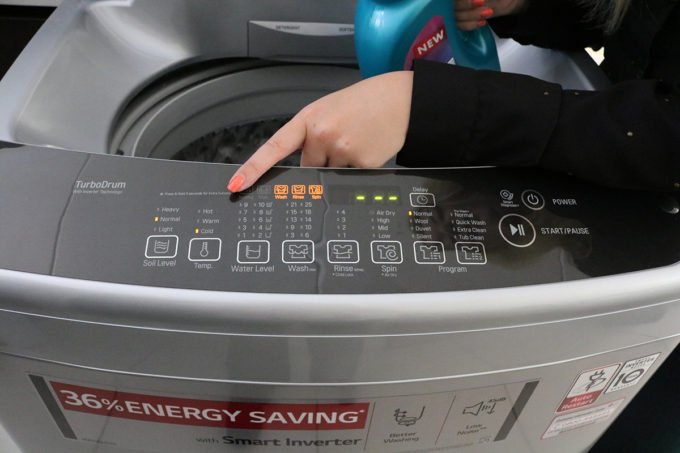 Check out the Smart Inverter here.