Last weekend I went to my first of many Galileo outdoor cinema screenings. The screenings are at different locations in and around Cape Town and on Saturdays they move to different wine farms. I went to Lourensford wine estate to watch 50 First Dates, a classic love story and one which I had forgotten most of the story line and thoroughly enjoyed re-watching. The weather played along perfectly and towards the end of the evening we were under a blanket of stars with not a breath of wind.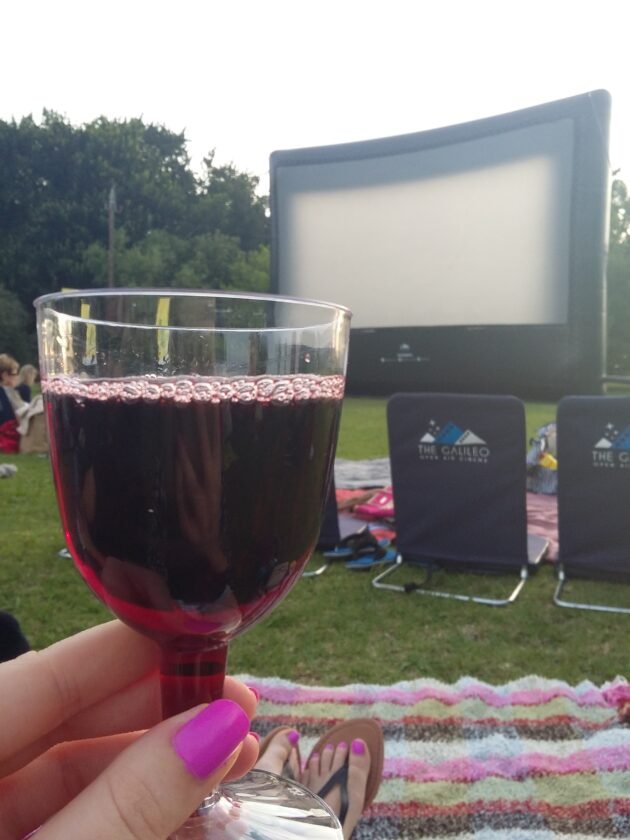 I highly recommend going to one of the Galileo cinema screenings this summer season. The whole event is perfectly planned out with everything thought of. If you are concerned about comfort then definitely go for the Warm and Comfy option which provides a backrest and blanket.The backrest was so surprisingly comfortable and I couldn't believe I was even sitting on the ground.
Each venue has different food options so do be sure to check out the site ahead of time to know what to expect. The little stalls are set up at the back and the options at the Lourensford Estate were numerous with the nachos and pizza stands being the most popular. The nachos and chilli poppers were what I chose and I wasn't disappointed. There is also popcorn and plenty of sweet treats on offer. You are allowed to bring your own food into the venue but not your own alcohol. There is however wine and beer on tap as well as water at all venues.
The next winelands venue is on the 19th and will be at the Anthonij Rupert Wine Estate, they'll be screening my absolutely favourite Christmas movie Love Actually. To see a full list of venues and dates click here.