They say art should speak to you, to choose a piece of artwork isn't a simple process and yet it is. When you find a piece you connect with then you've found your piece. I am usually not fond of blue hues and am always drawn to deep reds and pinks. Fiery shades. However, when I logged onto the Fair and Square Art website to select something I knew I'd have to go for the Down in the Deep painting.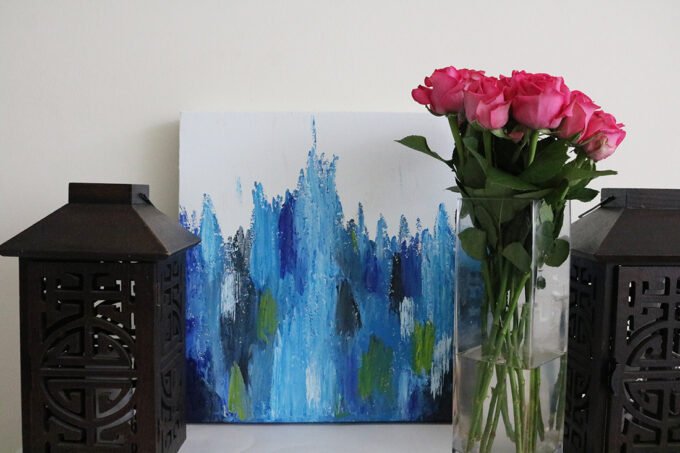 The name reminds me of "down in the dumps" but for me when I look at it I get a sense of calmness. Which is exactly what I need right now. I was planning on moving end of last month and that has now shifted to the end of next month, so everything is half in boxes and half unboxed. Basically it is all a bit chaotic. In my new place I shall hang this in my office but for now it's propped up in a place where as soon as I walk through the door I see it and feel a sense tranquility.
Fair and Square art is perfect for adding a pop of colour to your home. I have my eye on the red Poppy next. All paintings are made using oil on canvas and are square in dimension. You can select from 30×30 up to 60×60. Prices range from R250-R450.
*This was gifted to me by Fair and Square. Thank you Ashleigh for my beautiful piece of art.