I often find that just being in nature helps to re-balance myself. Company Gardens is a big park in the middle of Cape Town and even though it is always packed you can still find a quiet section. The park is botanically divided up so there is a zen area as well as a traditional African flora garden. Bunny rabbits, squirrels and birds are everywhere. I get a bit traumatised when I see 100 pigeons surrounding someone feeding them (as I have a major fear of birds) so that would be like a Fear Factor contest for me, I rather steer clear of the birds!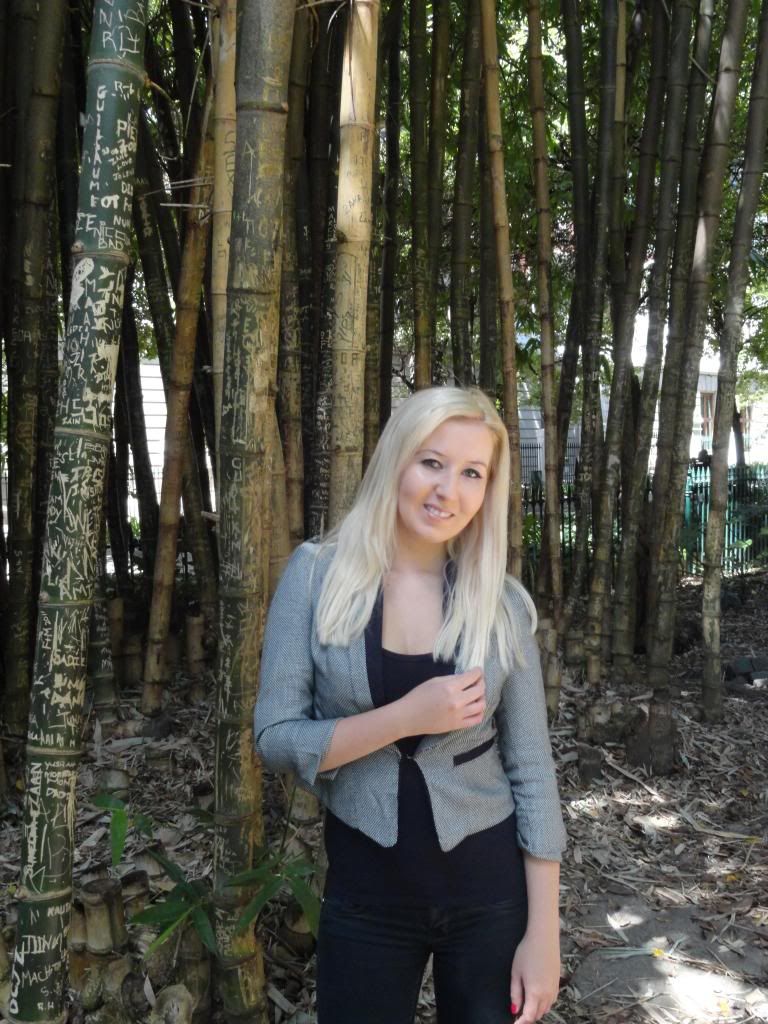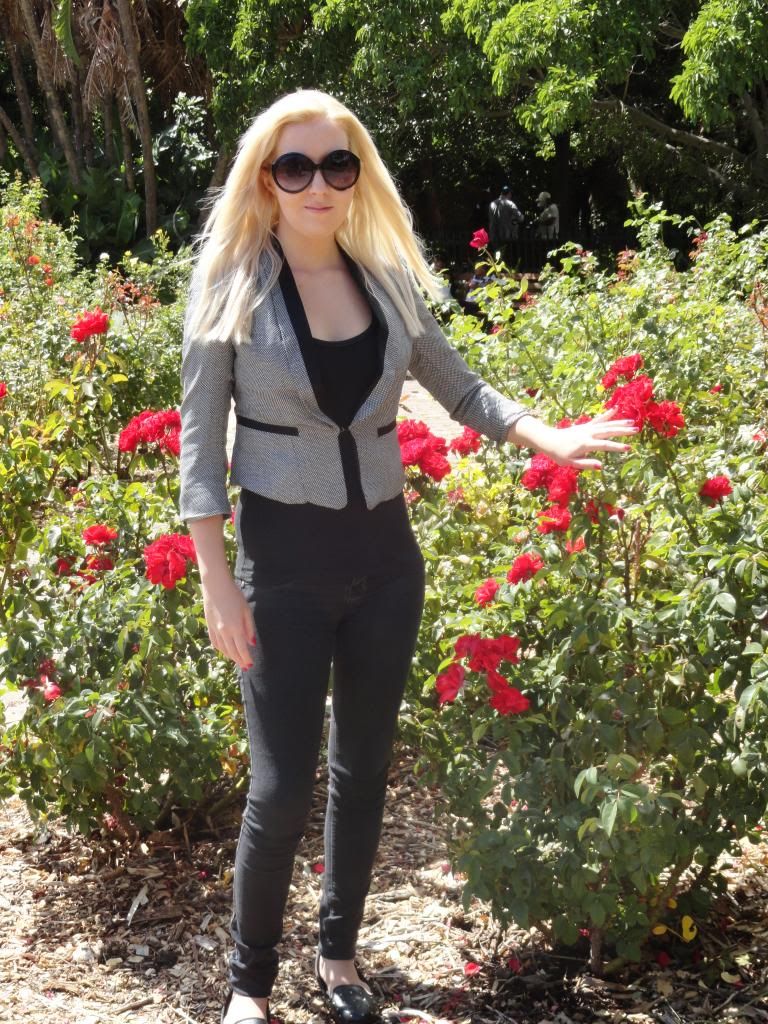 There is also an exquisite rose garden and all the roses are currently in full bloom. These gorgeous red roses matched my nail colour. My go-to shade of red Essie Exotic Liras.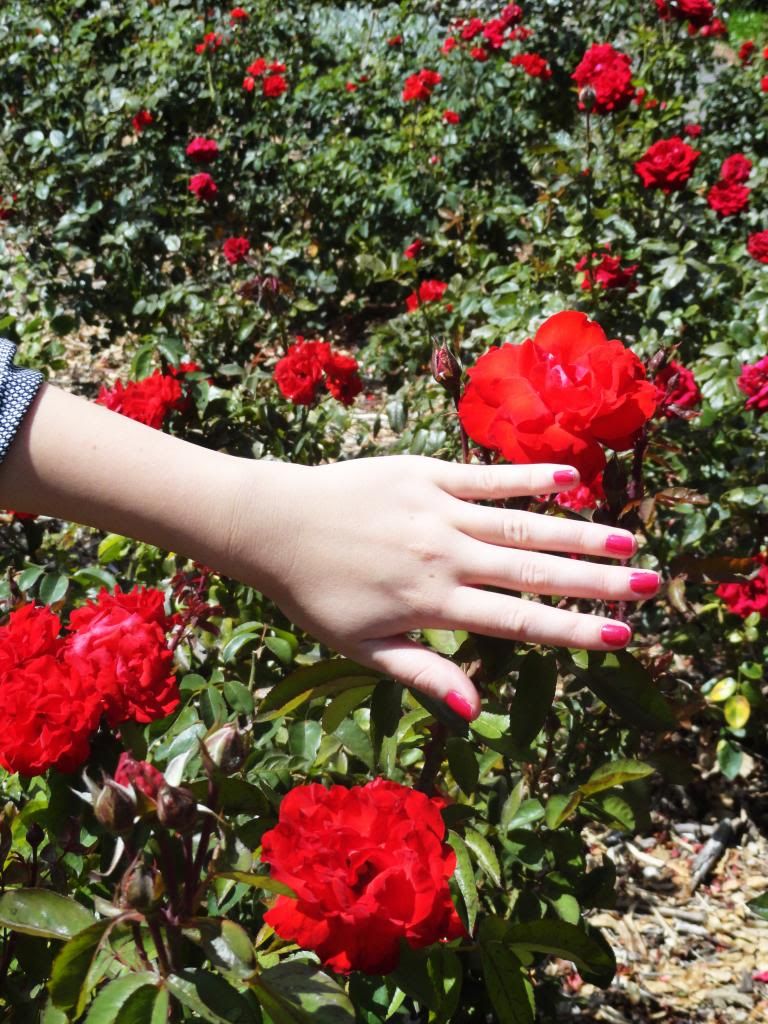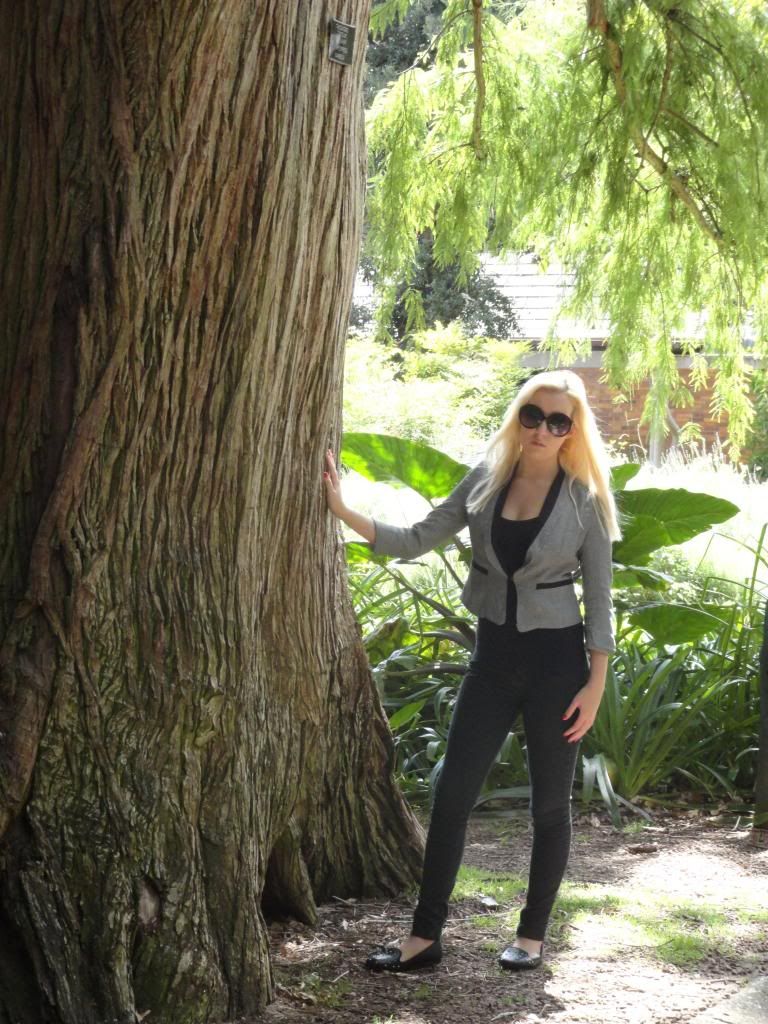 Some of the trees are hundreds of years old.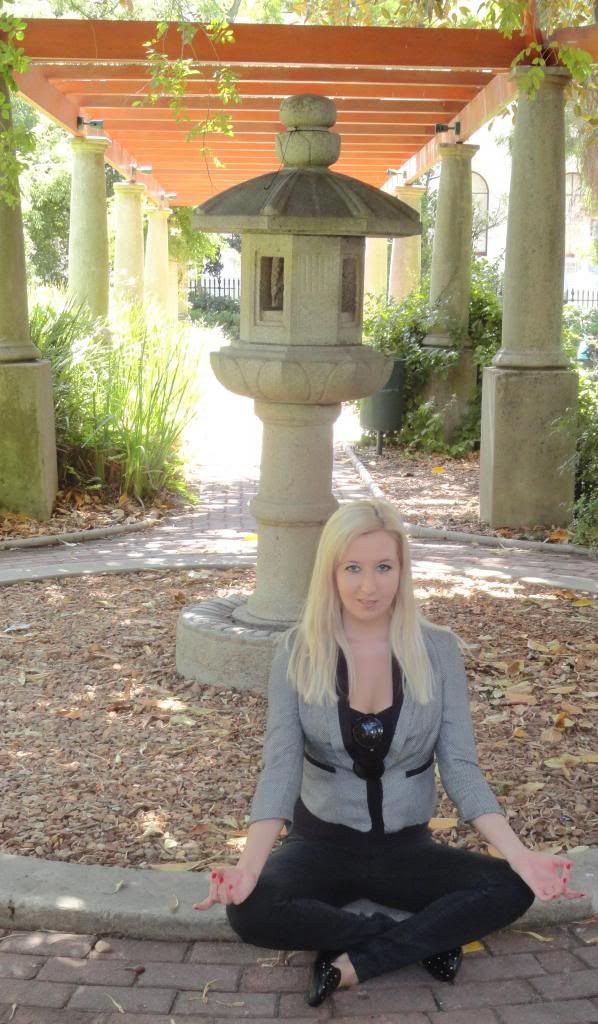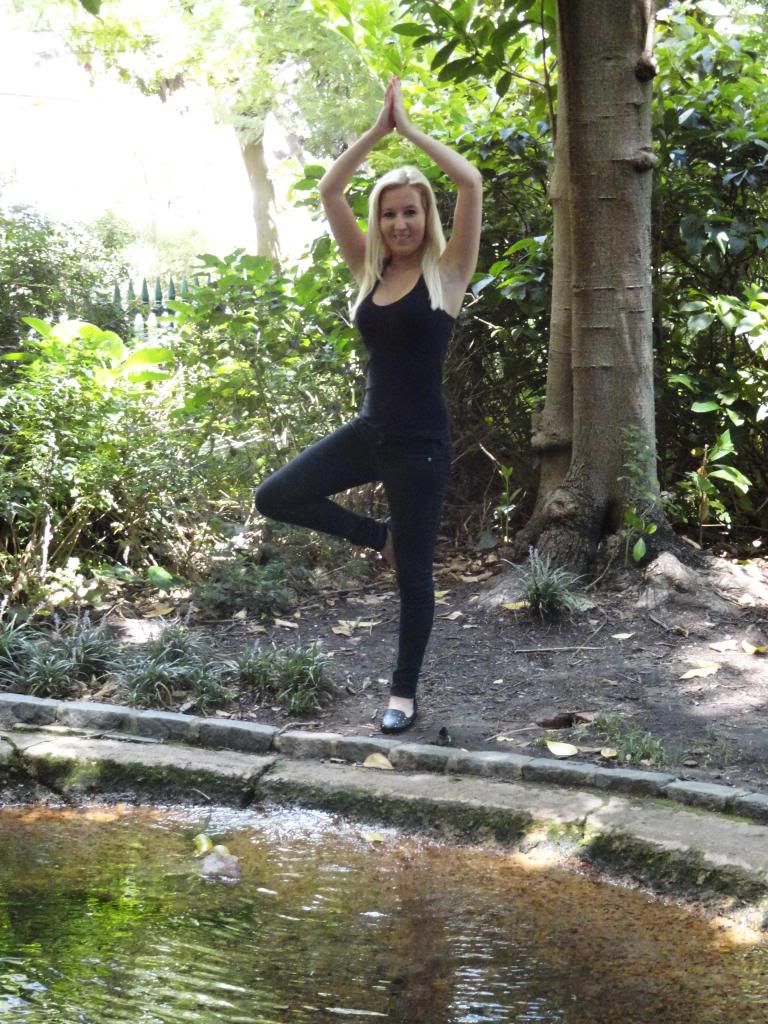 I definitely have some Japanese blood in me as I resonated the most with the Japanese section of the garden, even doing a bit of meditating and a touch of yoga by the pond. I know my form is not spot on but I was doing it in skinny jeans!
Jacket- Mr Price
Jeans- Sissy Boy
Studded Slippers – Steve Madden