Champs De Elysees Outfit of the Day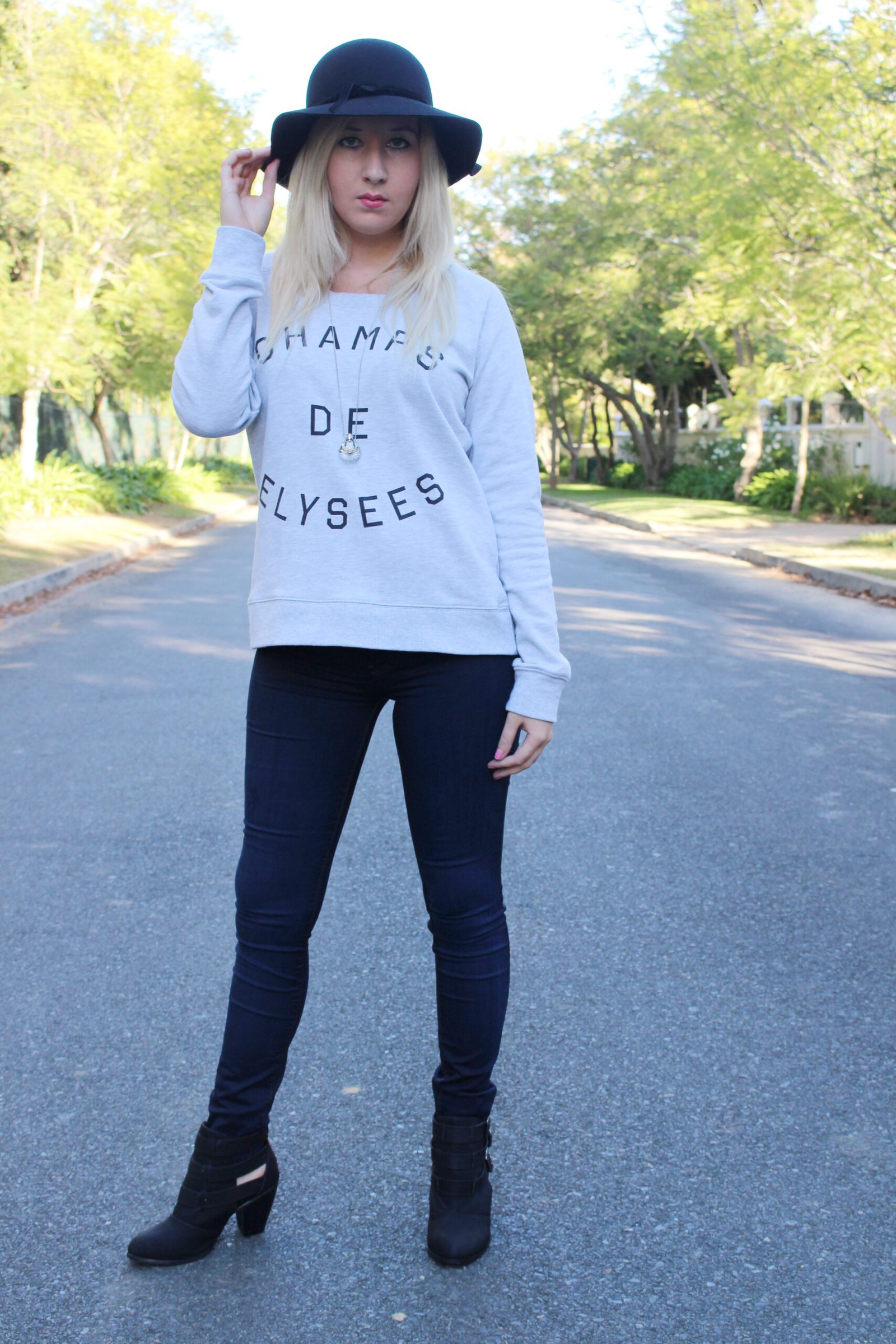 Picasso may have had his Blue Period but I seem to be in a Grey Sweatshirt phase at the moment. And if they happen to have a statement on them then you know it will be added to my cart.
Yes, this hat again but I can't seem to part with it and have been wearing it so often lately. It is just so perfect for Autumn. Also how hot are these cutout boots from Legit. They are so comfy and great for the in-between weather, I tend to dress for comfort when there is a chill in the air. Typical Taurean always on the search for stylish items that are comfortable too. The whole no pain for fashion just isn't my vibe.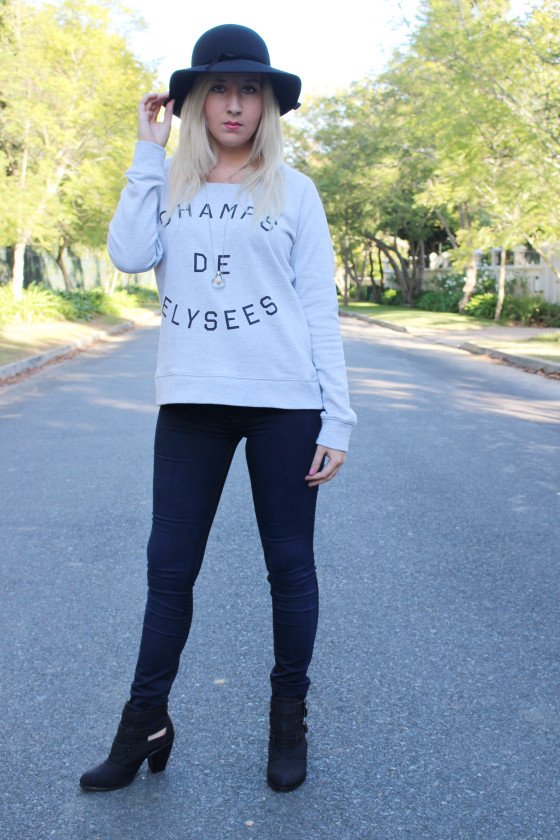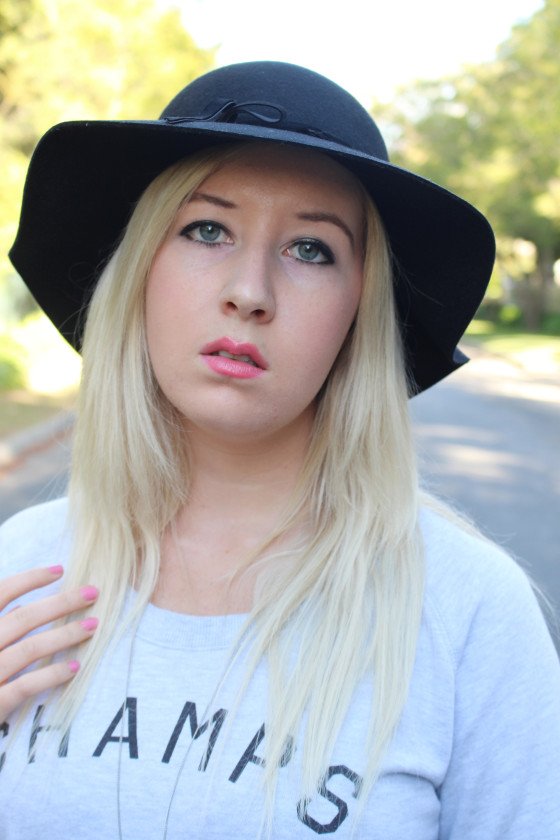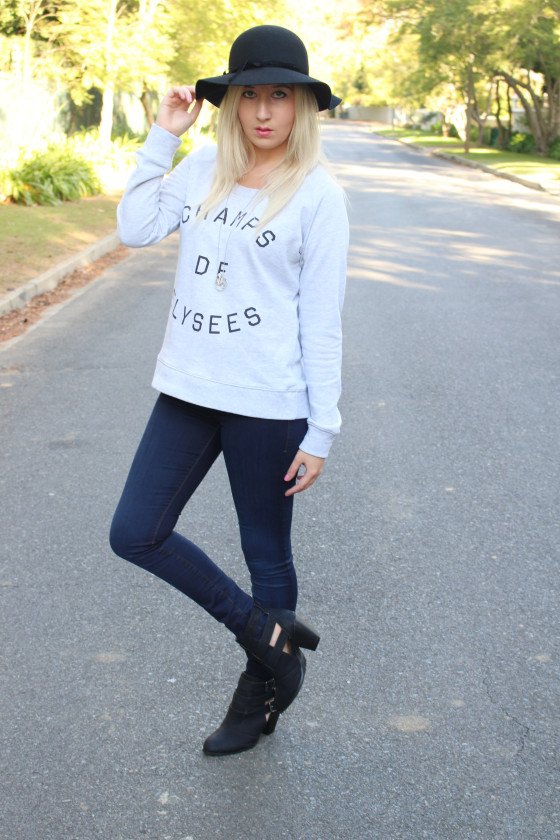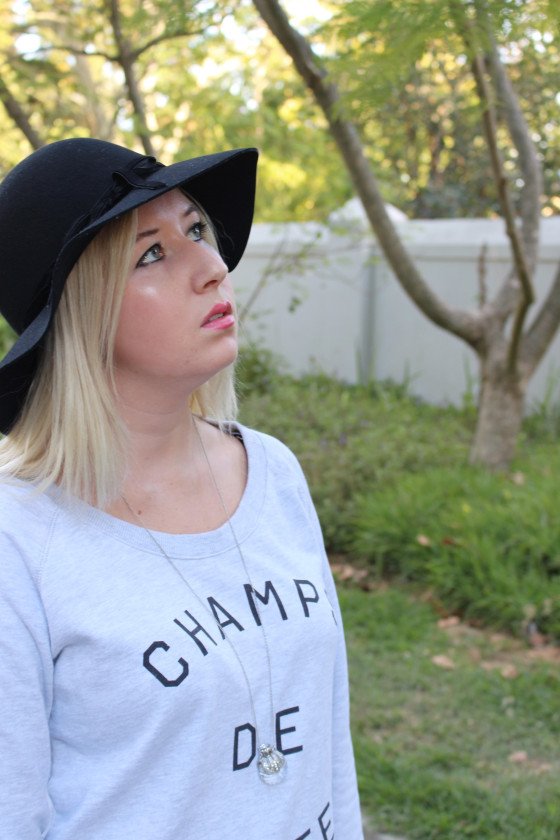 Sweater- Cotton On
Hat- Cotton On
Jeans- Sissy Boy
Necklace- Accessorize
Bracelet- Accessorize
Boots- Legit
Nails- Essie Flawless