Spring is in the Air OOTD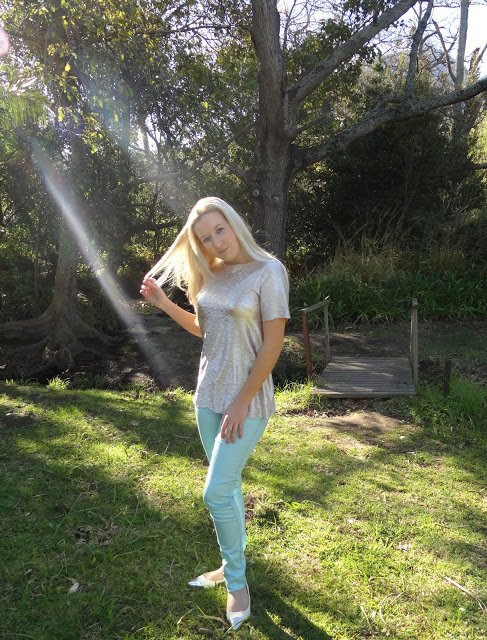 Finally winter is gone! I am so ecstatic and this weekend the weather played along as the sun was shining.
It was still a bit to chilly to bare my legs (and I still need to drench them in some faux tan!) so opted for my new favourite pair of jeans and a pretty shiny scalloped top paired off with some capped-toe pumps.
Top- Mr Price
Jeans- Mr Price
Pumps- Mr Price
Ring- Sass Diva
Nails- Essie Flawless