Happy Women's Day to all my beautiful readers! Zuri selected four bloggers and paired them with four iconic women which they need to represent.
Chosen for me was Marilyn Monroe. Few women are as iconic as Marilyn, think blonde hair, red lips and diamonds and the beautiful Marilyn Monroe is bound to pop into your head. While she may have had many issues she managed to create a character that the world fell in love with and still love her legacy to this day. We as women admire the persona of Marilyn Monroe as it inspires us to go for what we want, wear what we want and to be happy and confident with our sexuality as women.
Marilyn Monroe had great style and I chose 4 different pieces to pair with 4 of her looks or "personalities". The first is the iconic dress, a little black dress though not white, and diamante chandelier earrings (R150). As I don't have my ears pierced any more I had to improvise. Also I couldn't properly represent Marilyn without a bit of cleavage!
For the second look I want to bring the essence of Marilyn's style into the modern world. I adore this "Diamond" statement necklace nestled on a clear perspex back (R250). After all Diamonds are a girl's best friend.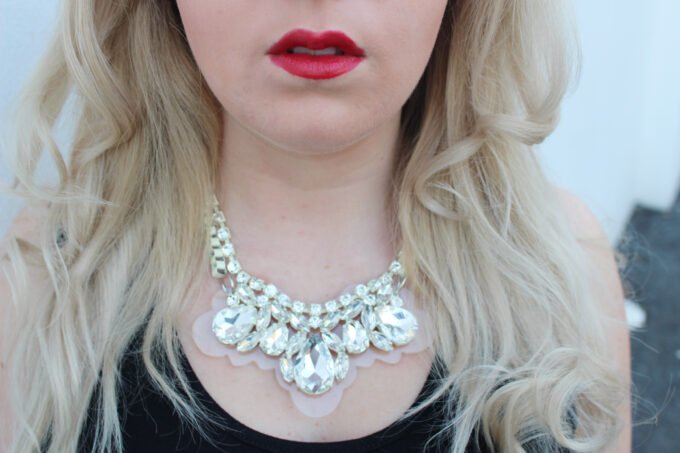 Marilyn Monroe had a classic off-duty style and her wardrobe mostly consisted of black, white and beige with pops of pink and red here and there. A print she often wore was checked and much like the current trends cropped tops and tapered trousers were big back then.
I paired it with this fun multi-necklace (R280).
For the final look I wanted to include her laidback style towards her later years. She often wore slouchy sweaters and stepped away from the silver look to include gold pieces with gem stones. This necklace was the perfect match (R230).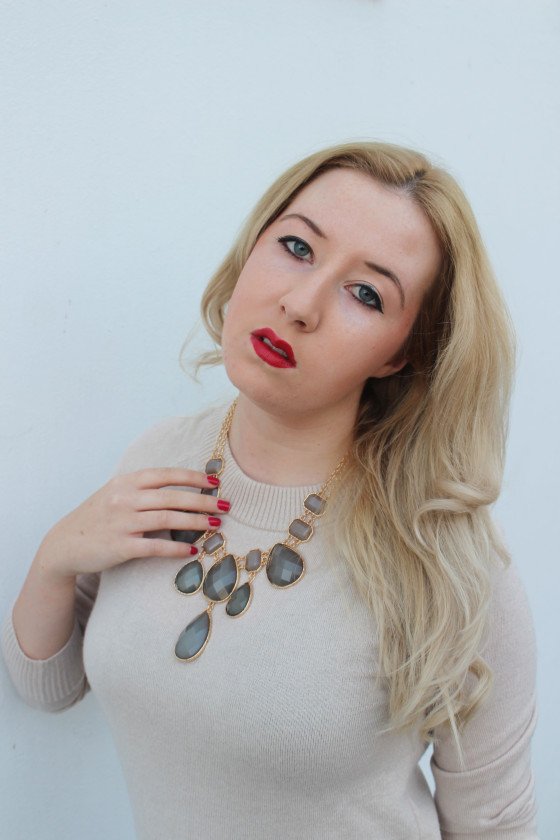 And of course the red lips (Chanel Rouge 19)!
To win all four pieces valued at R910 simply fill in your details below!