Last week my beautiful Nomination Composable bracelet arrived and since then I've worn it every single day. It's as special and meaningful as it is stylish. Nomination's new collection of Composable links is called Life, because each link reflects an important moment or person in your life. To learn more about this collection from Nomination then read my previous blog post on it or visit their site.
I selected a Rose Gold bracelet and some special links to start my own story…
Of course I had to add a stiletto link which represents this blog. After 7 years, One Stiletto At A Time has become a part of my identity and is a journey I'm so glad that I started.
I love that one can also select initials. I chose the V which is the initial of my boyfriend's name who is someone so important to me. Not only a person whom I love immensely but also one of my best friends.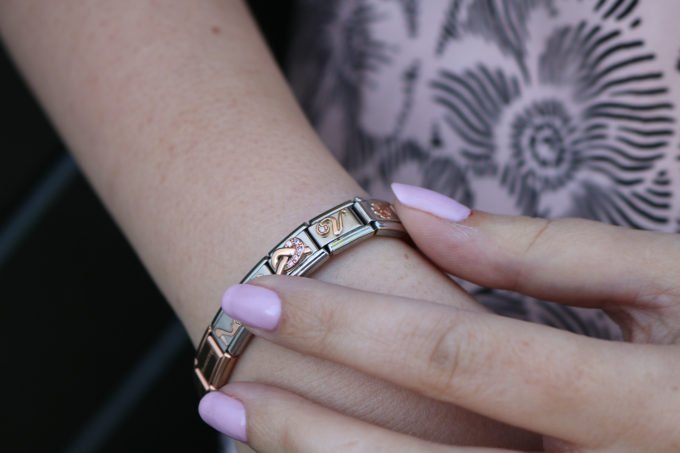 The mother daughter knot is the symbol for a mother and daughter's love and of course represents my close bond with my beautiful mum.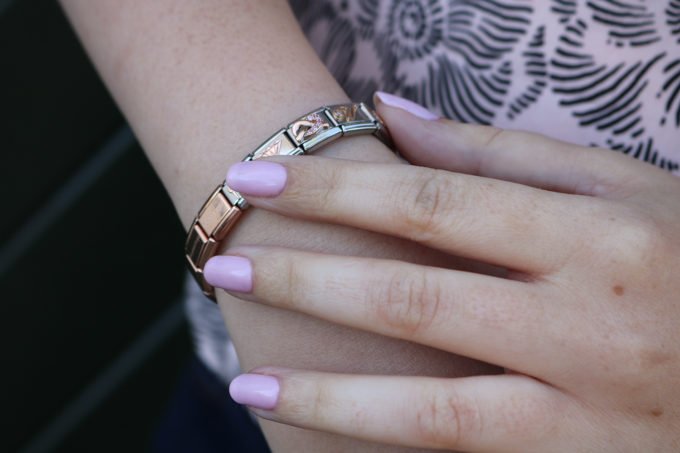 I've always believed in good luck and good fortune so I had to add a four leaf clover. Some people say luck doesn't exist but I think it does in the sense that you are constantly putting out good thoughts to the universe and in turn will draw that positive fortune your way.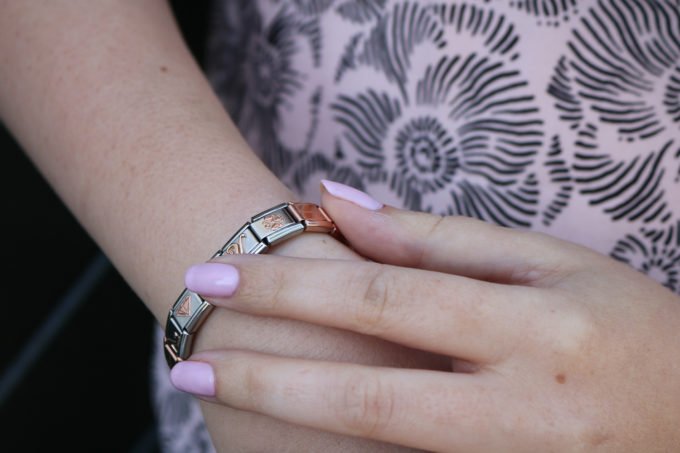 Of course you also need to put in the work and effort in order to be successful. I added a diamond which represents my sister because she's incredibly strong and stunning. I value my friendship with her and am so lucky to have such a diamond of a sister!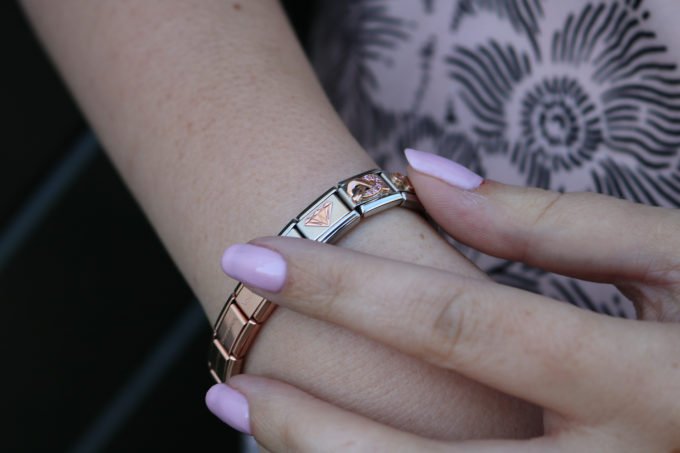 You can win your own Nomination composable bracelet which will come with 2 generic special links (Worth R5000) so that you can also start your own story… Enter below.