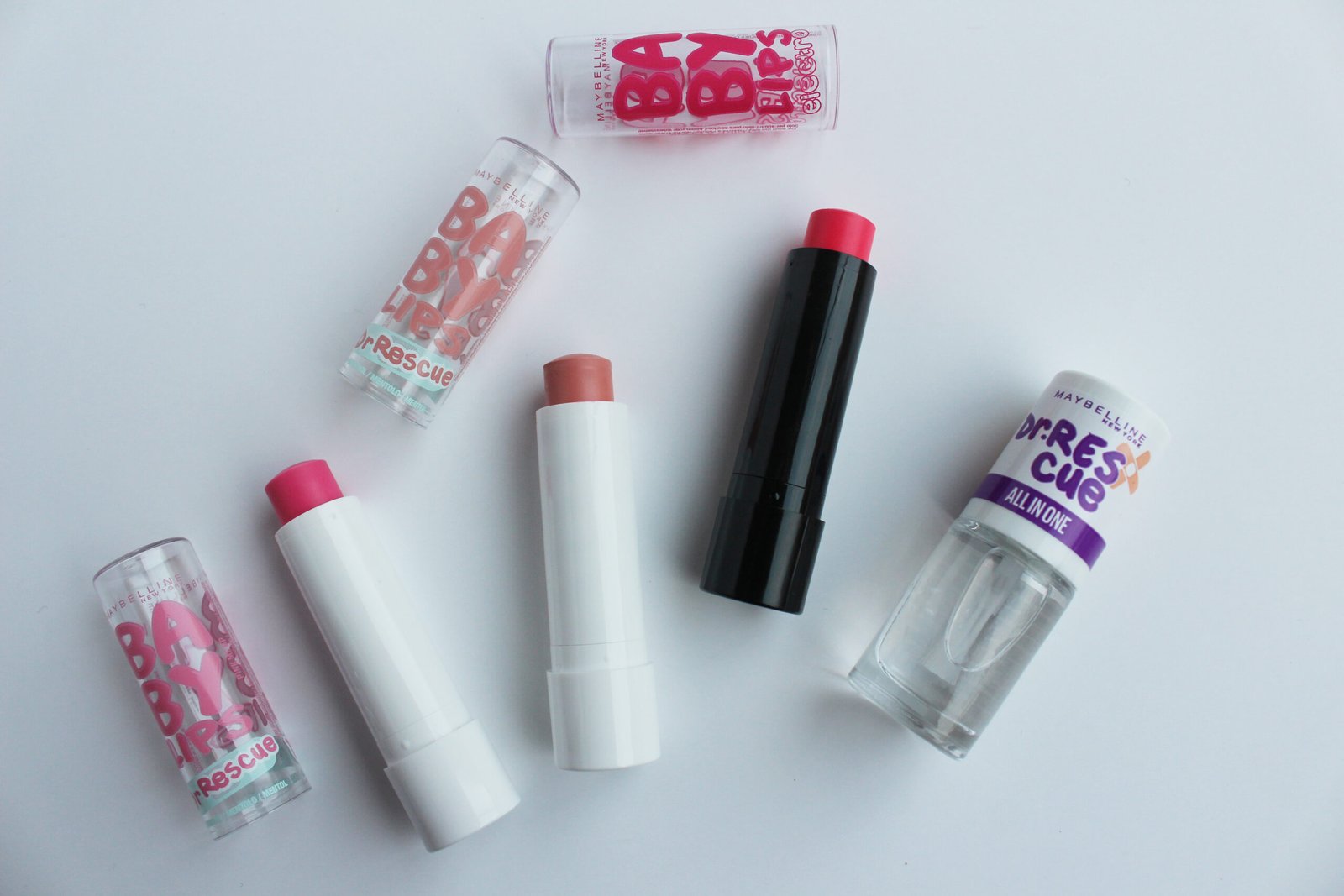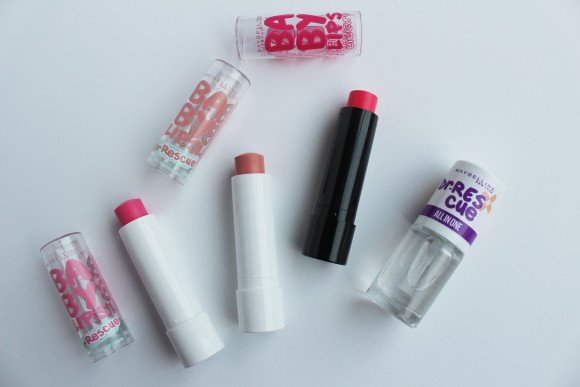 In our massive gift bag from the Maybelline 100th birthday party we received some of the recently launched products too including these goodies from the Baby Lips and Dr Rescue range.
Maybelline Baby Lips Dr Rescue (R34,95 each) Pink Me Up and Just Peachy are the two shades which I received. The range comes in 6 natural lip tint shades and is packed with menthol and eucalyptus to help cool and soothe sore lips. I have been using the Just Peachy one since I was knocked with flu last month and am addicted to the scent. These are ideal for winter and I am already planning to get my hands on the rest of the shades. A girl can never have too many lip products!
Aside from our already packed hotel gift bag we were also given the chance to pick out a few products at the event itself. I am a massive Baby Lips fan so I chose the Maybelline Baby Lips Electro (R34,95) in Strike a Rose. A bright pink tint with the most divine scent ever.
The other new Maybelline Dr Rescue on the shelf is the All in One Top and Base Coat (R59.95) which strengthens ones nails. I've used this with multiple polish and I must say I am happy with the results. It prevents staining and helps to prolong your nail colour. Whether it has actually strengthened my nails I am not sure as they are pretty strong already but it does make a great affordable top and base coat.