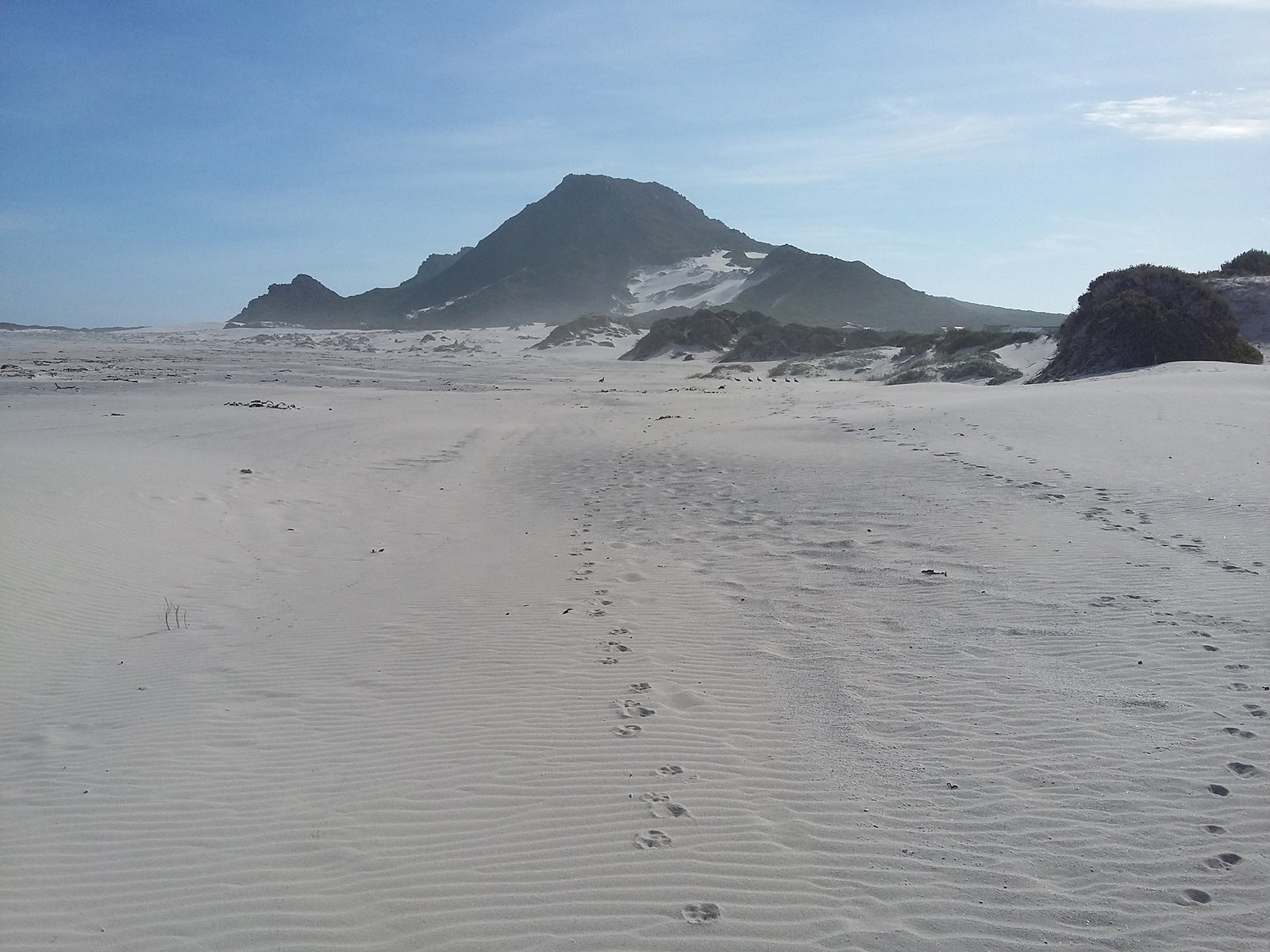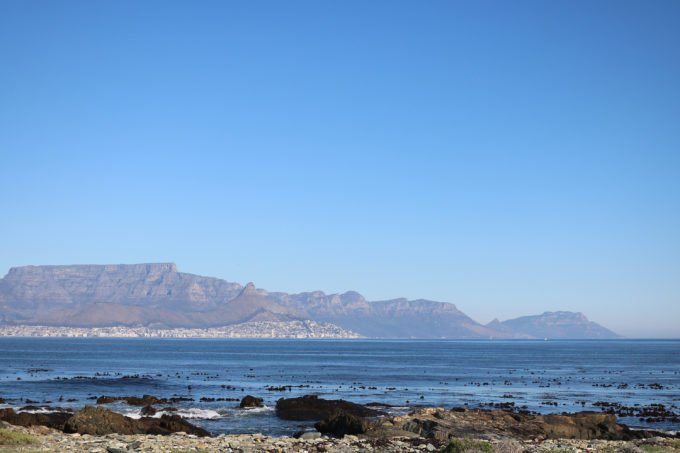 I've mentioned how fond I am of the winelands and it's surrounding areas but Cape Town is a vast city with so much to offer. Whether you are an adrenaline junkie, a wine lover or simply want to explore the city with your stomach and try the amazing cuisine, there is something for everyone. I will do a post soon of some of the many hidden treasures the Mother City has but for now let us focus on things to do that gets one outdoors and breathing in some fresh air. This holidays season I know I'd certainly like nothing better after being stuck indoors in an office all year round.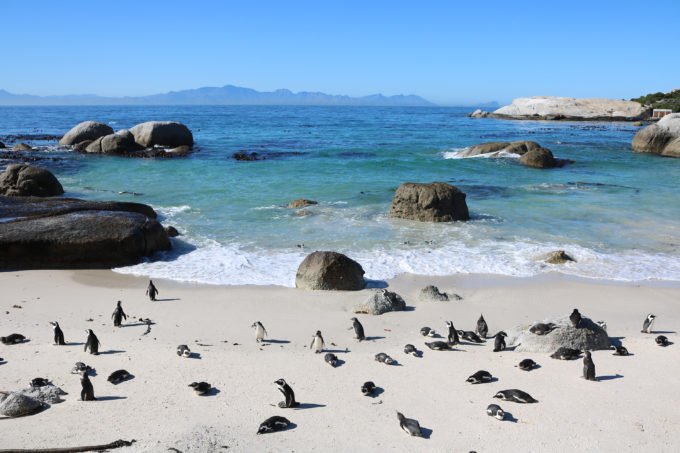 One simply has to put Boulders Beach on their itinerary when visiting Cape Town. With its perfect white sands, so much so that it landed up being featured on AllTheRooms blog for that reason, and tranquil views. The penguins are incredibly cute as well as quite fascinating creatures and you get to see them up so close in their natural habitat. Read more about my experience here.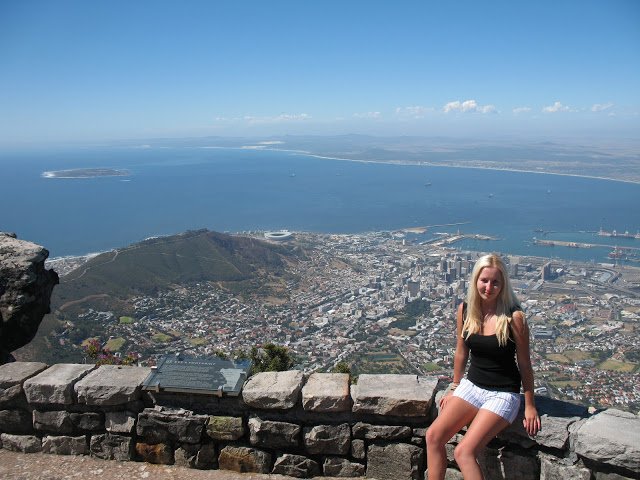 You knew Table Mountain would be on this list, didn't you? How can one not visit the Mother City without meeting the Mother herself? The majestic mountain is our anchor of the city as well as our compass. Always there and always beautiful. Whether you want to take the easy way up by making use of the cable car or prefer to hike, either way you'll get to see why this exquisite landmark is one of the New 7 Wonders of Nature.
If you don't fancy a hike but still want to get your adrenaline pumping then you can always abseil down it. Even though it can be daunting at first the incredible views will take your breath away far quicker then the exercise will.
Another attraction which appeals to plenty of tourists as well as locals is Cape Point. No matter what time of the year you visit, you will never feel crowded as this National Park has so much to offer. You can see the point itself and take snaps at the lighthouse or take one of the other roads and see if you can spot any ostriches roaming along the veld or shoreline.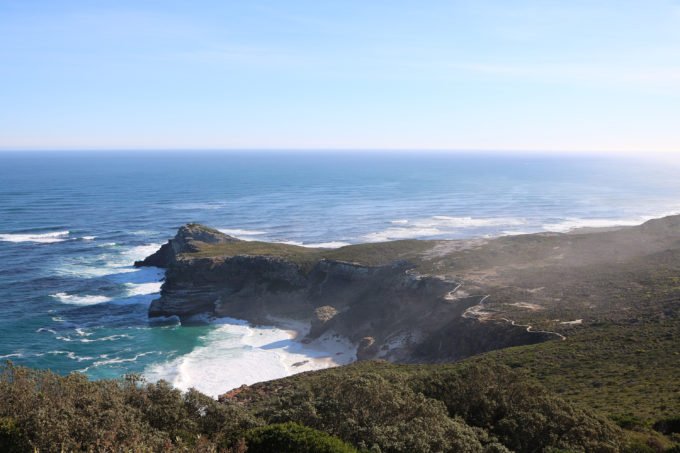 The beaches here are untouched and there are several hikes you can take where you may even spot a shipwreck or two. This is after all the area that gave us the name Cape of Storms.
However, should you prefer to venture out a little further than Cape Town itself you can always go for a drive. Pack a picnic and take a drive along Clarence Drive coastal route which as you can see below has spectacular views and often not too much traffic. You can safely stop along the way and take in the views. You might be lucky to spot a whale or dolphin but they tend to prefer to frolick further up the coast.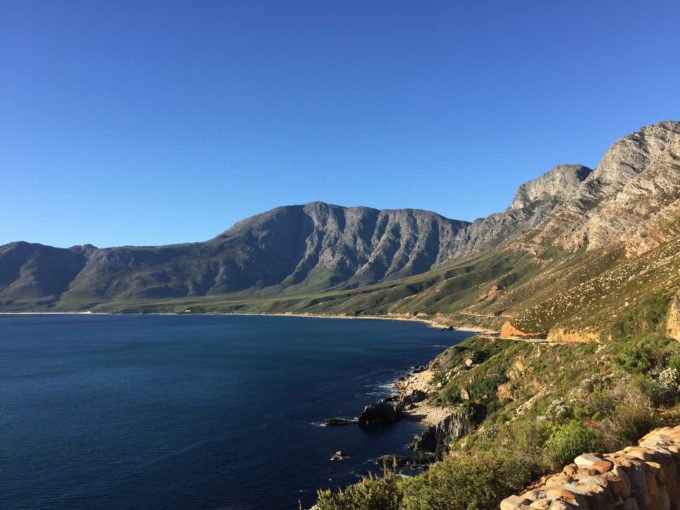 One of the best quiet beaches is Bettys Bay which is situated in the Cape Overberg. The water is still Atlantic icy which the surfers don't seem to mind but if you're wanting a fresh dip to cool down then it might be a chilly shock to the system but the fresh air and stunning view makes it a perfect place to spend a lazy day soaking up the suns rays.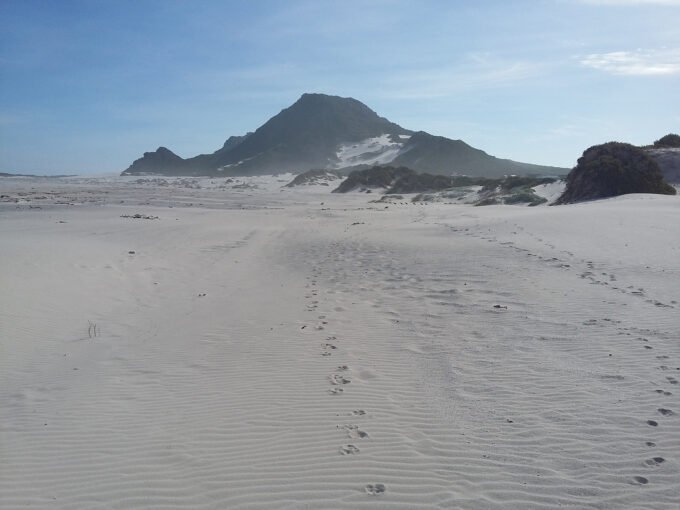 To book your accommodation in Cape Town this weekend visit SA-Venues.com