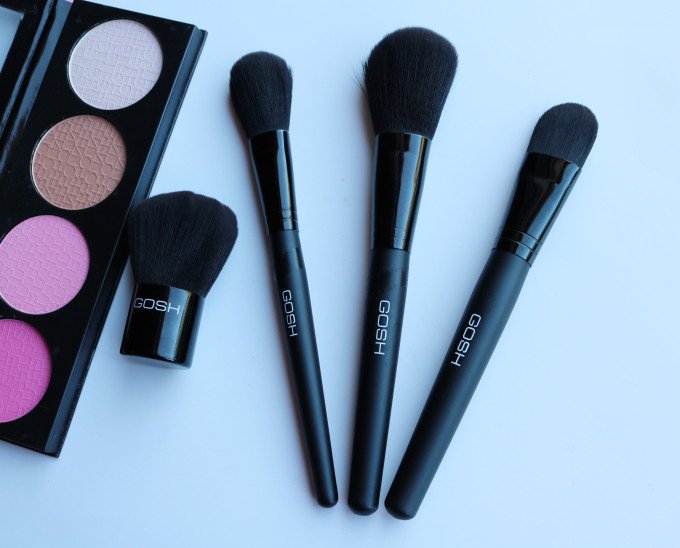 GOSH Copenhagen sent me their new line of make-up brushes which was perfect timing as I had already added their Kabuki brush to my shopping list after spotting it on Twitter. Their previous range was a combination of brushes with natural or synthetic hair, whereas the new range has longer handles made from birchwood and the bristles are composed 100% from synthetic and man-made hair. So why the change? Well synthetic hair offers a better application especially with the foundation brush, no more streaks. It is also cruelty-free and vegan. The brushes are also far softer and more sanitary. There are four brushes in the range; A Kabuki brush, Blusher brush, Powder brush and a Foundation brush.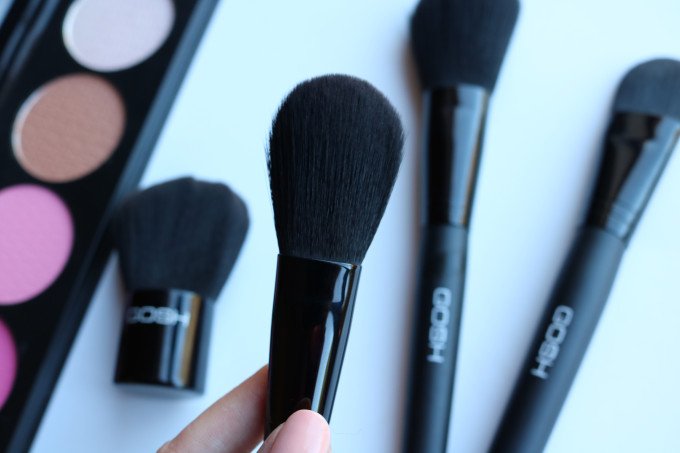 The Blusher Brush (R170) is the perfect medium-sized brush for applying the right amount of blusher to ones cheeks. The bristles are incredibly soft and easy to wash too.
The Powder Brush (R240) is great for all-over face and body powder application. The powder brush has a slight curve to it's shape making application around and on the nose easy. Sometimes I find that many other powder brushes aren't as easy to maneuver around this area and the powder tends to sit on the skin instead of setting correctly.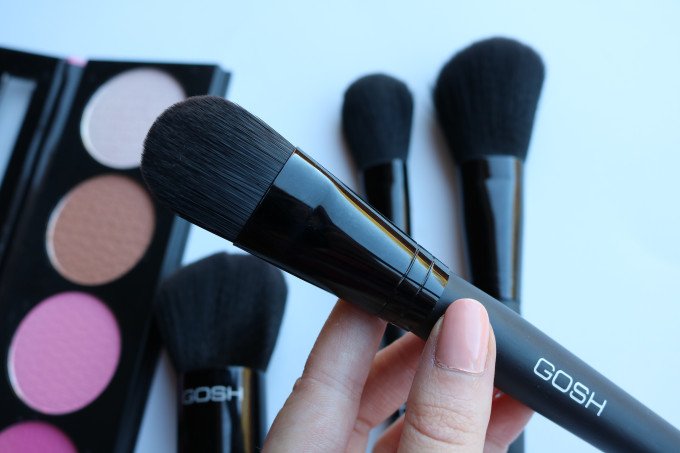 I am so happy to have received the Foundation Brush. I have a wonderful one from Elizabeth Arden but find with some liquid foundation I need a bigger, slightly thicker handle to gain more control. Gosh Copenhagen's Foundation Brush (R240) offers exactly that.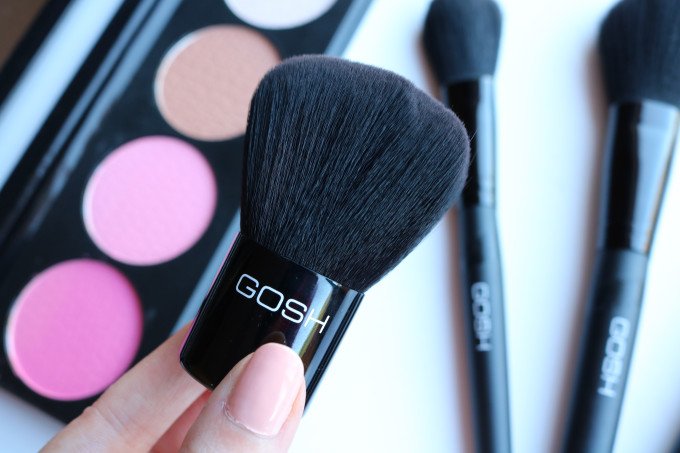 Finally the Kabuki Brush (R240) which is a short-handled brush that is used for foundation powder, blusher and bronzer. A total gem and multi-tasker that belongs in every make-up loving woman's collection.
Gosh Copenhagen is available at Edgars stores nationwide.