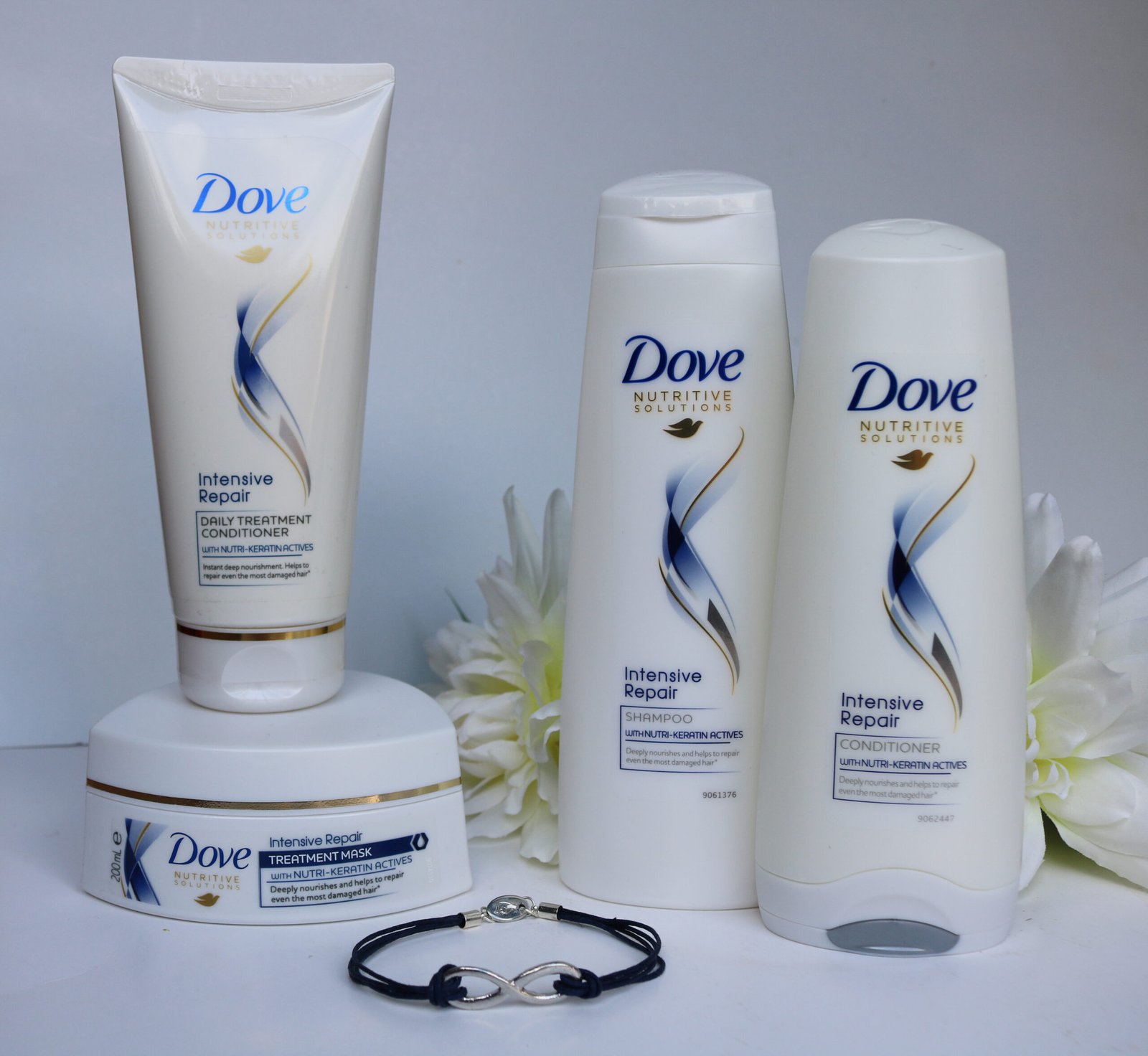 Since cutting my hair into a long bob and getting rid of all the damaged ends, I have made a promise to be kinder to my hair. To take better care of it because when my hair looks and feels good then so do I. Dove sent me a package recently which included the cute infinity bracelet as seen in the image below. They also asked that I commit to a positive and strong long-term relationship with my hair which at first sounded a bit silly but the more I thought about it the more the more it made sense. Having a good hair day can have such an impact on ones confidence and therefore ones day on a whole.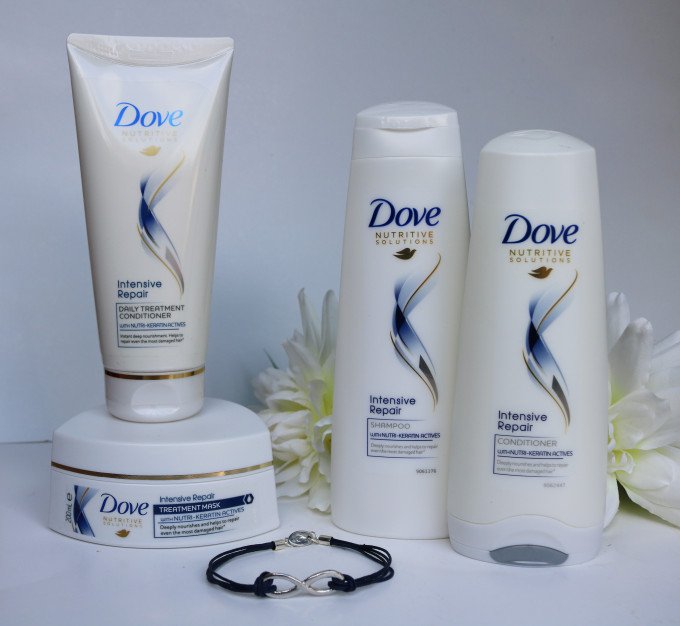 Dove recently relaunched their hair care range with the aim to offer women a long term solution for their hair. The new Dove Nutritive Solutions two-way care system gives the immediate results of hair repair i.e shinier, silkier and smoother hair. This coupled with the long-term benefits achieved from regular nourishment, provides healthier and more beautiful hair that gets better day after day.
Dove have launched four collections:
Daily Moisture protects normal hair from the daily wear and tear of life. It provides nourishment and will leave your hair feeling softer.
Colour Care is designed to provide progressive nourishment to coloured hair. Dove claims that it nourishes hair to keep colour vibrant for up to 10 weeks. I'd definitely like to give this range a try since for my colour protection and daily use I am still using Garnier. It would be nice to see how the Dove Colour Care range measures up to the Ultimate Blends one.
Nourishing Oil Care treats frizzy and unruly hair, by progressively nourishing hair at the deepest level.
Intensive Repair is the best solution in the core range for damaged hair. The formulas deeply nourish and help to repair even the most damaged hair.
I received the full Intensive Care range which is definitely more of a treatment range. I am in love with the Intensive Repair treatment mask! Honestly, I've never used a mask that has left my hair so silky soft. Even the Daily Treatment conditioner leaves my hair so soft that I have trouble using a ponytail after washing my hair with this range as it just slides off. I didn't think a drugstore range could make such a difference to my hair's texture over just a short period of time. I'll continue using the mask once every two weeks and the Daily Treatment Conditioner with the shampoo every second or third wash as I do find that since it leaves my hair so soft it also doesn't give me much volume which is something I do like some days.